Russian billionaire, founder of the Tinkoff bank, Oleg Tinkov, offered tourists to rent his luxurious 77-meter expedition ship La Datcha, built by the Dutch shipyard Damen Yachting specifically for a businessman.
A week of rest on an exclusive icebreaker yacht will cost the tenant 1 million euros. The first cruise starts in April next year and will continue until June. The yacht will travel along Kamchatka and the Kuril Islands. Guests of the ship will be able to ski down the volcanic slopes.
The yacht, which costs 100 million euros, can accommodate 12 people. The vessel is equipped with a helipad, its own bathyscaphe and several snowmobiles. Guests will be able to have a great time in the jacuzzi, gym, spa, sauna, which the icebreaker is equipped with.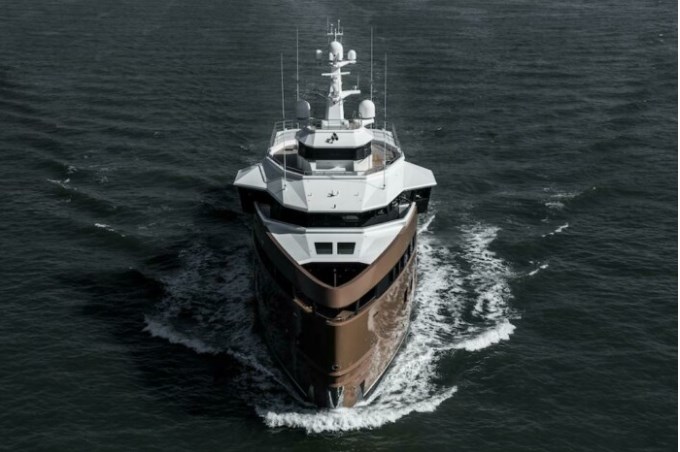 The ship was launched in the summer of this year. It can be in independent swimming up to 40 days. La Datcha is not a full-fledged icebreaker, but has an ice class 1C, which allows the yacht to move on ice several tens of centimeters thick. All ship systems are designed in such a way as to ensure comfortable and safe navigation at low temperatures. It has large storage tanks and large fresh water tanks.
The billionaire himself is now continuing to be treated for blood cancer, which he was diagnosed with last fall. In the summer in Berlin, Tinkov underwent a bone marrow transplant, and in December he told reporters about a complete remission.