As part of the celebration of Star Wars Day, British design studio ThirtyC has unveiled images of luxury yachts themed around Star Wars.
Every year, the studio's designers publish new images that combine objects and characters from Star Wars with real-life or under construction superyachts. However, sometimes tenders come into play. This time, two vessels created at well-known shipyards, the Dutch Heesen Yachts and the German Lürssen Werft, underwent a "remake".
Heesen's 80m aluminum Project Cosmos, under construction, was pictured flying through space in the company of two X-Wings fighter jets. A 142-meter superyacht Nord, built by Lürssen, is shown with the spaceship from The Mandalorian on board. It is also decorated with the inscription Grogu - the name of the character, better known as "Baby Yoda".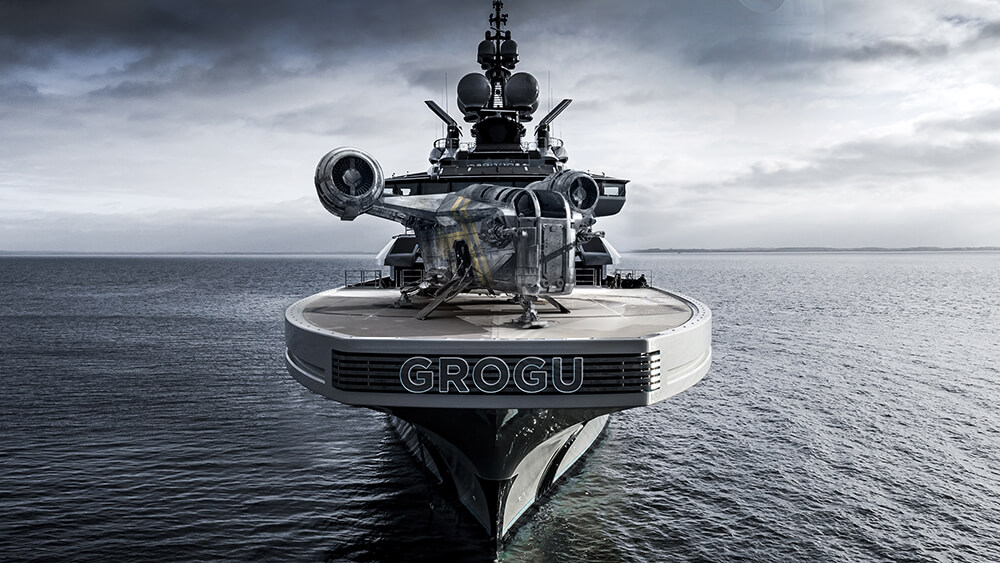 And the idea to create such collages was born back in 2015, when ThirtyC had just started its activity. The first works published at that time, created exclusively for entertainment, were very popular with the public, as a result of which the placement of such materials has become a kind of tradition.
According to studio founder and creative director Rob Armstrong, every year it gets harder to come up with new ideas.
At the same time, the studio is especially pleased that independent designers from different countries are joining their initiative, creating their own collages with the participation of various ships and characters from the legendary film franchise.
Star Wars Day, celebrated on May 4th, is an unofficial holiday invented by fans of the legendary space saga George Lucas. This day was not chosen by chance, the date arose from the famous phrase May the Force be with you ("May the Force be with you"), in which the first part was replayed - the word "Force" was replaced with "Fourth" ("fourth").