In total, the new line will include seven models ranging in length from 12.4 to 29 meters.
Italian shipyard Canados is building the first 29m Gladiator 961 Speed yacht. It is expected that the delivery of the vessel to the owner will take place in April 2023. In the future, the company plans to create several more new models in its most sporty line, including the Gladiator 571 yacht.
It is known that Cristiano Gatto Design worked on the interior design for the Gladiator 961 Speed. The deck of the yacht, 6.3 meters wide, will be made of teak, while the hull and superstructure will be made of fiberglass. The yacht will receive a triple V12 MAN engine, which will provide speeds up to 50 knots.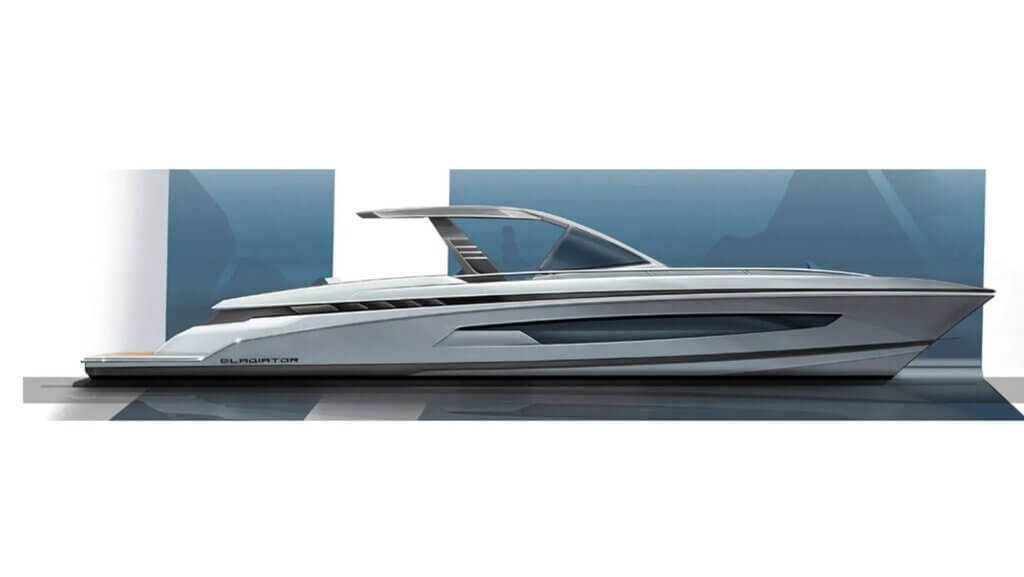 To date, work on the first Gladiator 961 Speed case is almost complete and engineering work is underway. According to the submitted renderings, the bow deck of the yacht will include a seating area with sun loungers and a spacious flybridge with space for sunbathing. The ship's four cabins can accommodate up to eight people.
Canados also promises to introduce the new Oceanic 100′ Shadow and Oceanic 76′ Shadow models in 2023. In 2022, the shipyard is preparing to release 17 boats. And Canados' current order book includes 33 yachts, including the Oceanic 76' Shadow, Oceanic 100' Shadow, Oceanic 143' Tri-Deck, Canados 152' and two Gladiator 96' yachts. Earlier, the company announced a large-scale expansion of the dealer network and opened new showrooms in Europe and the USA.