The superyacht, created at the Lürssen shipyard, headed to the North Sea for testing.
The vessel was first launched in February 2022. When completed, the superyacht will be the fourth largest in the world.
During construction, the displacement parameters of the giant vessel were not disclosed, as well as many other key parameters of the yacht. It is known that the design of the vessel, as well as its interiors, were designed by Terence Disdale and his company Terence Disdale Design.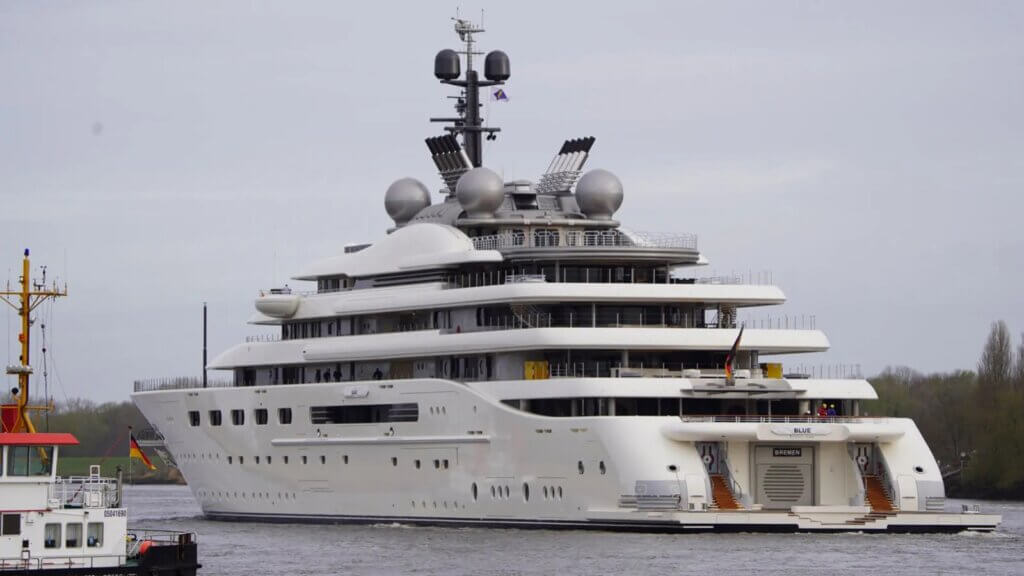 According to the latest data released by the Lürssen press service, Project Blue will be 22 meters wide and have an internal volume of 15,320 GT. Thus, the new yacht will be on a par with the shipyard created in 2016, the 156-meter Dilbar, which was built by Espen Øino International and Winch Design.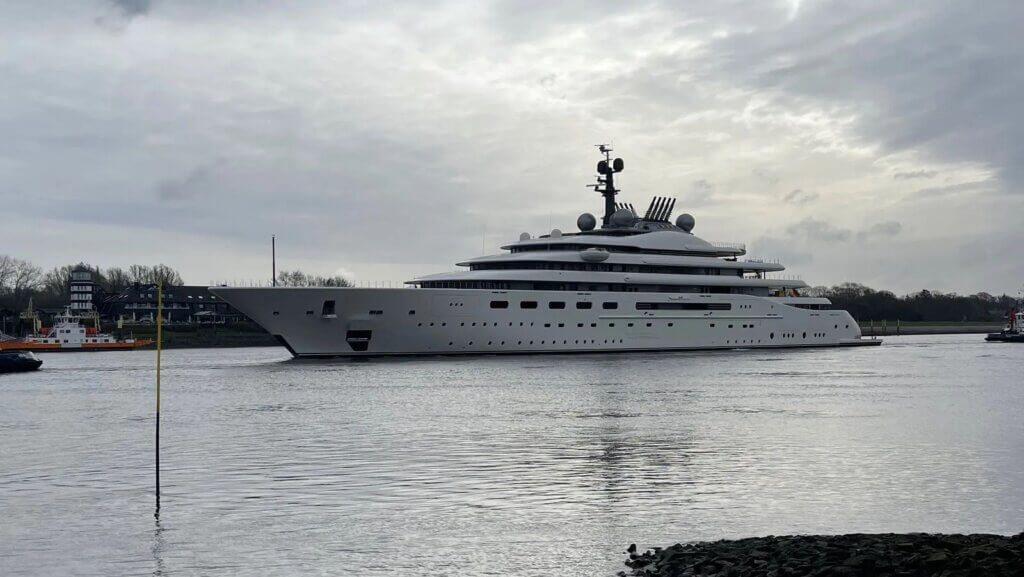 These images of the new superyacht show a large helipad at the bow and a smaller one at the stern. Each of the four upper decks has an extensive outdoor entertainment area and a swimming platform integrated into the Beach Club. The forward staterooms also have their own balconies on either side of the yacht.
In 2021, Lürssen has already delivered the 142m yacht Nord, the 115m Ahpo and the 55m Moon Sand. The new vessel will be the second largest in Lürssen's fleet after the 13,136 GT Azzam, launched in 2013.