The architectural concept of the ship opens up many possibilities for interpretation and personalization.
Italian designer Francesco Struglia Design Studio has officially unveiled the design for the 61-meter superyacht Necklace. Her profile, inspired by jewelry, features modern lines and asymmetrical space form.
"The architectural concept of the superstructure consisting of individual elements opens up many possibilities of interpretation and customization. The goal is always to find new forms of construction and assembly that simplify construction, costs and future disposal, to comply with a design ethic aimed at sustainable development," commented Francesco Struglia.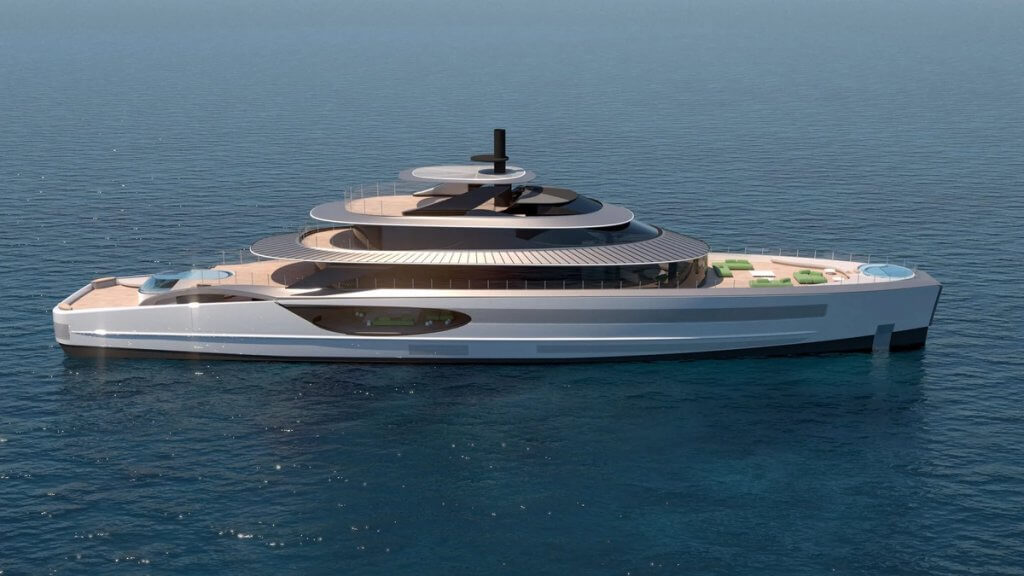 The main deck will have a 320 square meter semi-open-air living area with terraces transforming into additional space and a wellness area with a beach club aft.
The upper deck of Necklace will have a second Serra lounge with a double-height greenhouse. The ship will also get two pools - a two-level one in the stern and an additional one in the bow.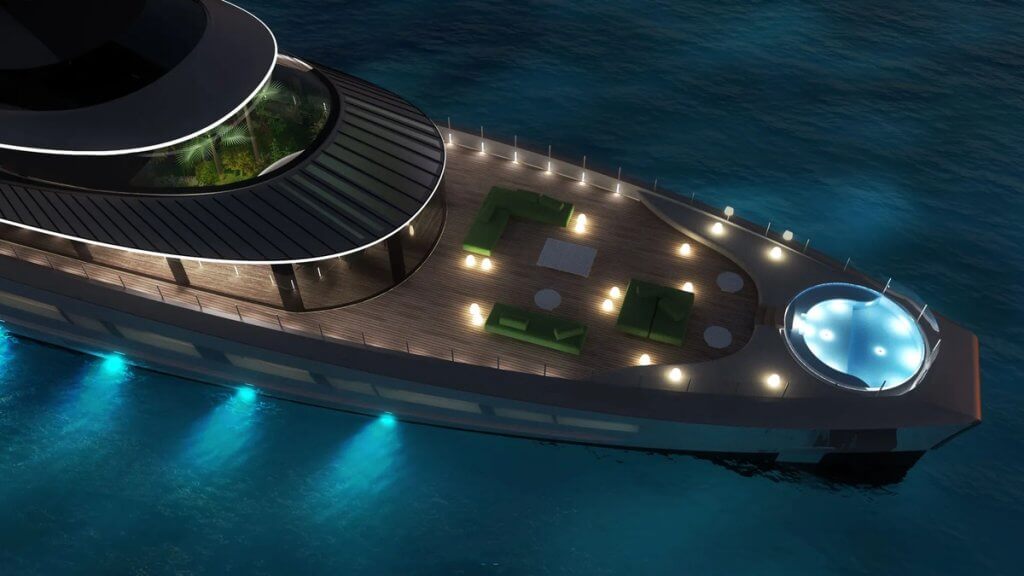 The yacht will accommodate 12 or 16 guests thanks to the arrangement of 5 or 7 cabins with the possibility of an additional cinema and wellness center. The owner's stateroom will have an independent terrace with panoramic views.