New York's American Magic Yacht Club's American Magic Yacht Club's Patriot will compete for the America's Cup in 2021.
The America's Cup, the world's largest sailing competition, which has been held since 1851, has become more and more like Formula 1 racing in recent years. Current ships are more likely to fly than plow the water, demonstrating the miracles of controllability and acceleration, rather characteristic of fighters.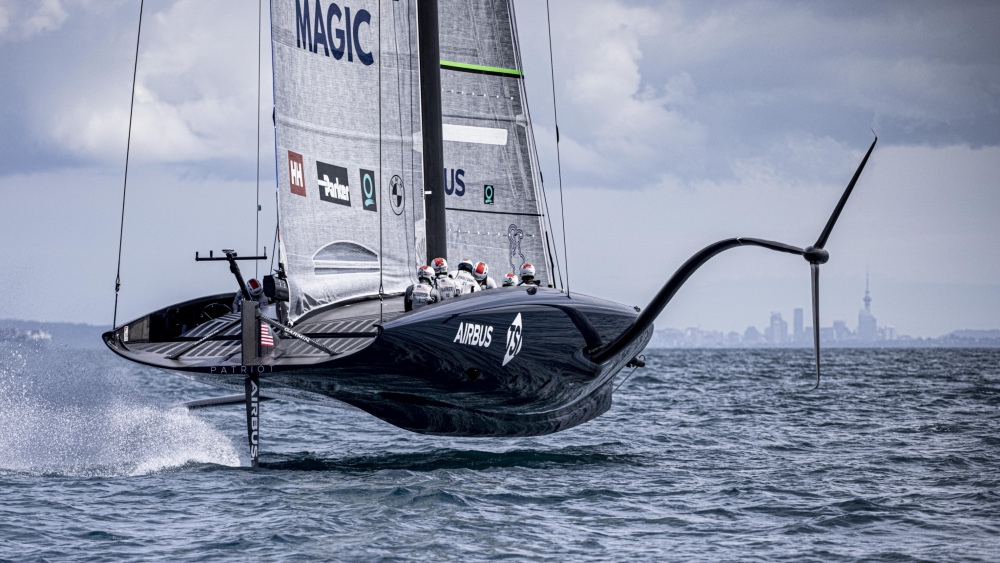 And the latest high-speed yacht Patriot, representing the United States, is a great confirmation of this. Immediately after she was airlifted to Oakland (almost 15,000 km from the shipyard in Rhode Island), during the first sea trials, she managed to develop a huge speed, which, judging by the video, amounted to an impressive 50 knots. However, this has not been officially confirmed as America's Cup teams don't like to talk about top speed.
Patriot is a yacht of the New York Yacht Club American Magic. We can say that her story began in 2018, when The Mule was launched in Pensacola, Florida, on which many technical points were "run in". Then followed Defender, much more complex and advanced. In the end, it all culminated in the construction of the Patriot hydrofoil, the creators of which have done a great job since the launch of The Mule. At the same time, we must not forget about the difficulties that the coronavirus pandemic has added to them.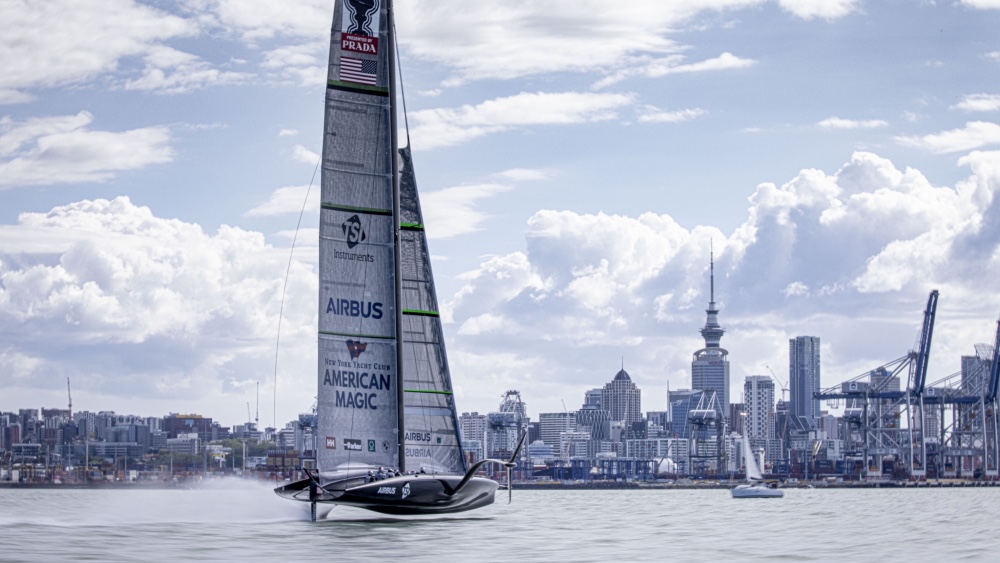 Like your competitors Luna Rossa from Italy, Britannia of the UK and Te Aihe of New Zealand, American Magic is not releasing technical details about the Patriot, except that the yacht features advanced steering more sophisticated than the Defender's.
The 23-meter yacht has demonstrated excellent speed performance, and testing has shown a huge potential, previously confirmed only by computer simulations. Now, over the next three months, designers and engineers will refine her carbon fiber hull and 145 sqm mainsail, after which speed should increase even more. Patriot's initial performance was enjoyed by both the team and the creators. And the next few months will be dedicated to fine-tuning and grinding. In the Prada Cup Challenger Selection Series, which will be held from January 15 to February 22, 2021, the Patriot will take on Lunna Rossa and Britannia. The winner of this event will compete for the America's Cup, which will be held from 6 to 15 March 2021, with Emirates Team New Zealand.