The BENETEAU Grand Trawler 62 is the ideal solution for those who want to make long and leisurely trips over long distances.
The vessel has an impressive cruising range of 900 nautical miles at a cruising speed of 10 knots. Also, if necessary, two MAN i6 engines with a power of 730 hp. capable of achieving a maximum speed of 20 knots.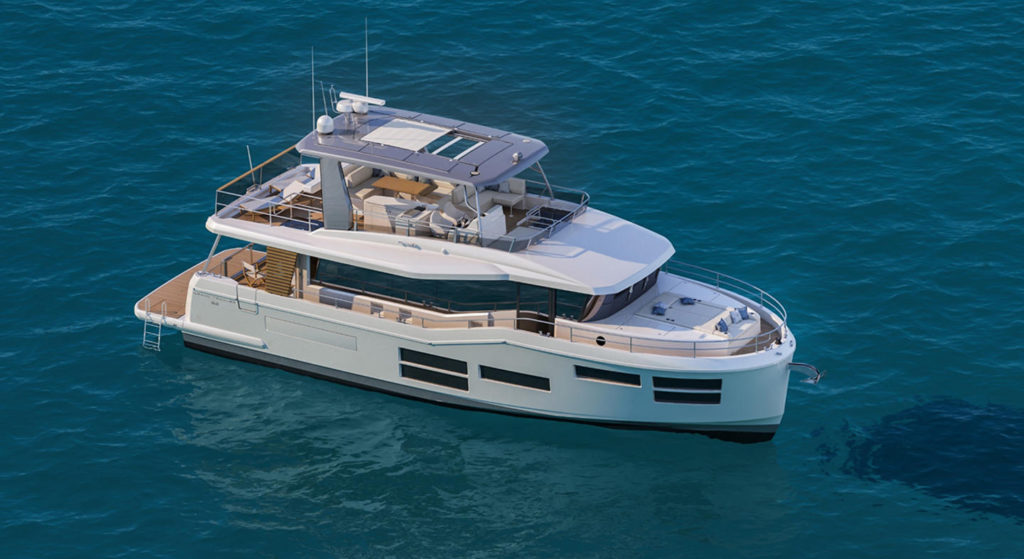 The Grand Trawler 62 has an elegant but rather simple appearance, such a yacht will not attract much attention to itself. But this simplicity is deceptive. As the creators of the ship proudly note, the main thing here is hidden under water. The special contours of the hull make the yacht very economical, when moving at a speed of 8 knots, she consumes 35% less fuel than ships with conventional hulls. It is stated that 300 hours were spent by MICAD specialists on the development of the Grand Trawler 62 hull.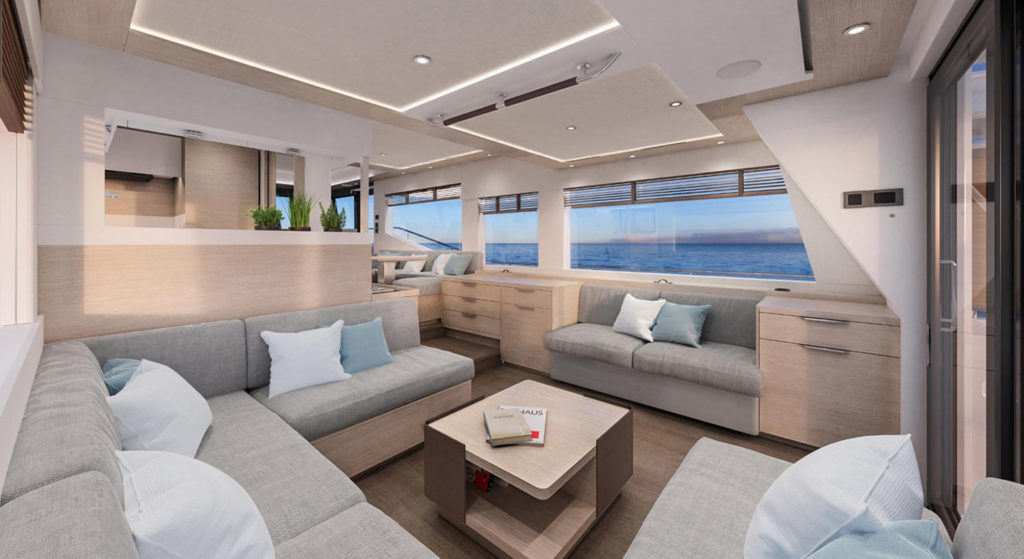 As for the interior, inside the yacht, which has a length of 19 meters and a width of 5 meters, it seems larger than the outside. Passengers will find spacious cabins that provide a very high level of comfort. Functional elegance and minimalistic design, simple and harmonious lines - that's how you can describe the interior design of the vessel.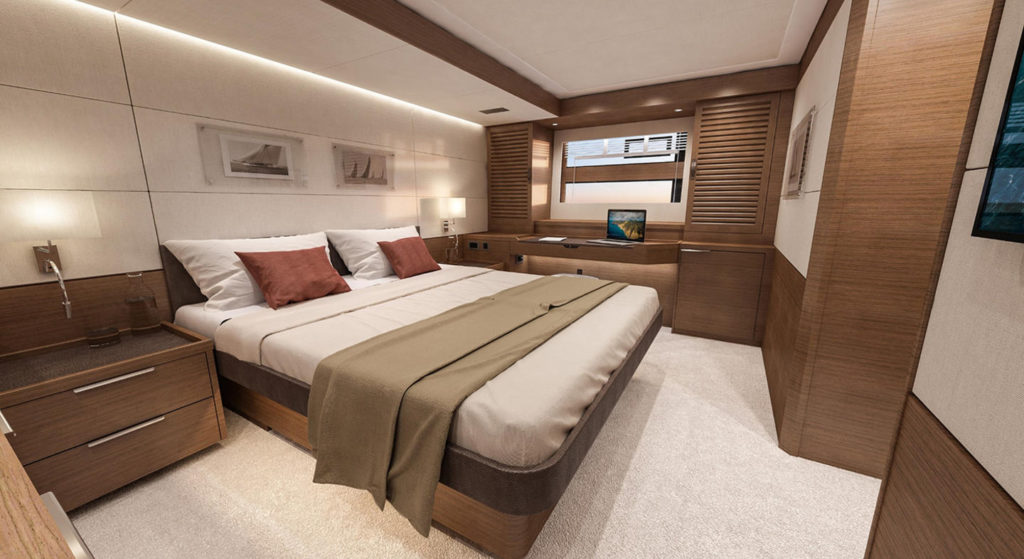 Designers from Nauta Design have made every effort to create a sense of privacy in the most open space. The yacht was created for long voyages, which means that all rooms must be optimized so that everyone is comfortable. At the same time, everything has been done to ensure the most convenient movement throughout the vessel.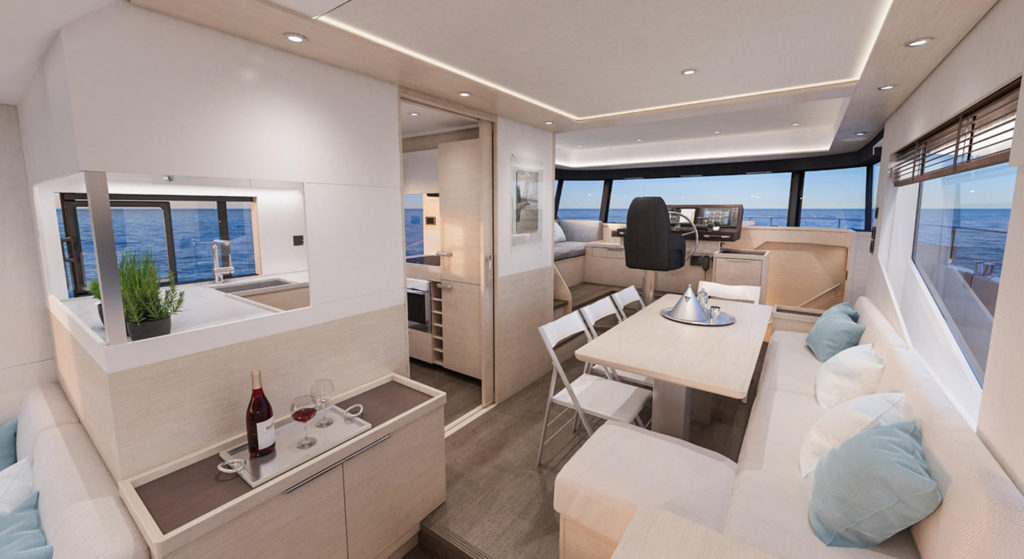 Grand Trawler 62 can take on board from 6 to 8 passengers, plus 2 crew members. Three and four cabin options are available. The salon, executed in the entire width of the body, is distinguished by a large number of windows. The galley is located directly opposite the dining area and opens onto the salon, if desired, it can be separated with a special partition. The helm station (with the possibility of installing 1 or 2 seats) is equipped with the most modern equipment that will honor even a much larger yacht.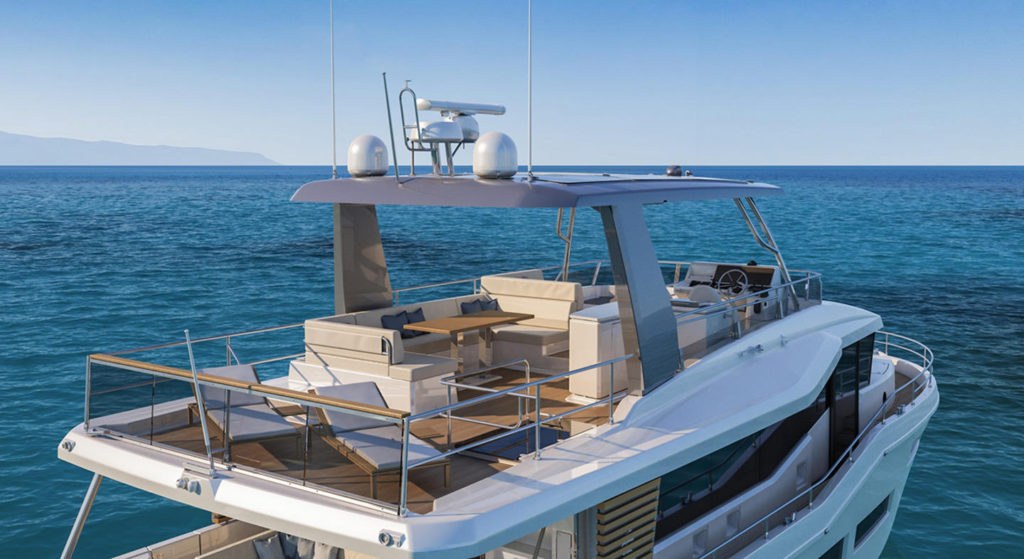 The yacht will appeal to those who like to spend time outdoors. For them, there is an impressive flybridge with an area of 31 sq.m., which is quite a lot for this class of yachts. There was a place for a U-shaped sofa for 8 people, a dining table and a bar counter. An extensive sunbathing area on the bow deck is complemented by a comfortable bench overlooking the sea. Another open space with an area of 9 sq.m. located at the stern, access to it opens directly from the saloon.
The Grand Trawler 62 will be available for purchase in 2021.