Albion embodies the best of British design with a focus on reducing the environmental impact.
The British bureau Gresham Yacht Design has presented the concept of a new national flagship with a length of 118 meters. The company started working on the project some time before the UK government announced its intention to get a new flagship that would reflect the centuries-old traditions of navigation.
The project was first announced in 2021 as part of a strategy to boost industry and commerce in the UK. The ship will be the first national flagship in nearly three decades since the Royal Yacht Britannia, which was retired in 1997.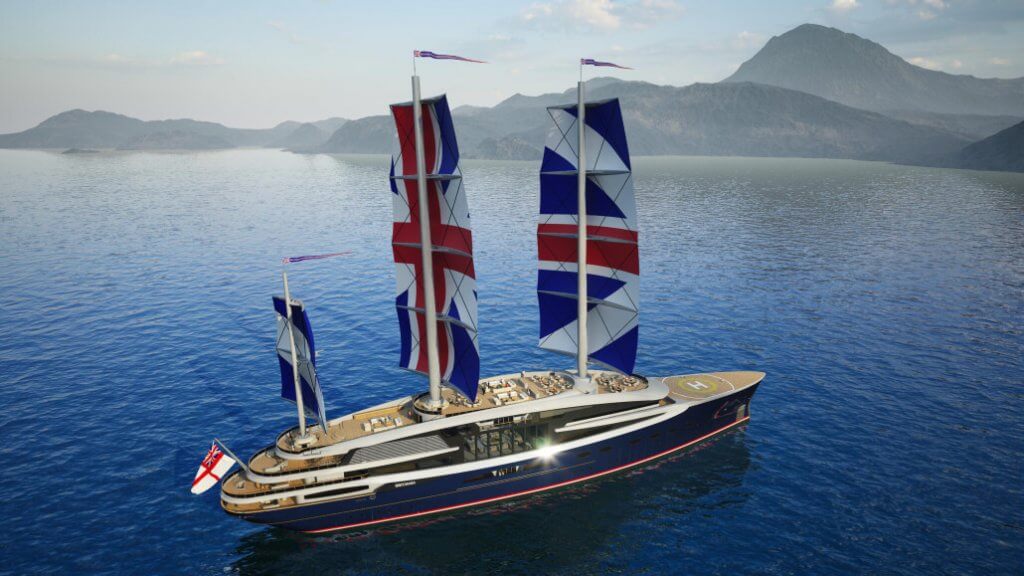 "The idea for this design came during Boat International's design symposium competition. During that drawing competition, I penned a design that we called Project Albion. It set the foundations from which we developed the design you see today." commented Gresham Yacht Design Founder and Director Steve Gresham.
A video released by Gresham Yacht Design as part of the presentation of the new concept notes that Albion embodies the best of British design excellence with a focus on reducing environmental impact.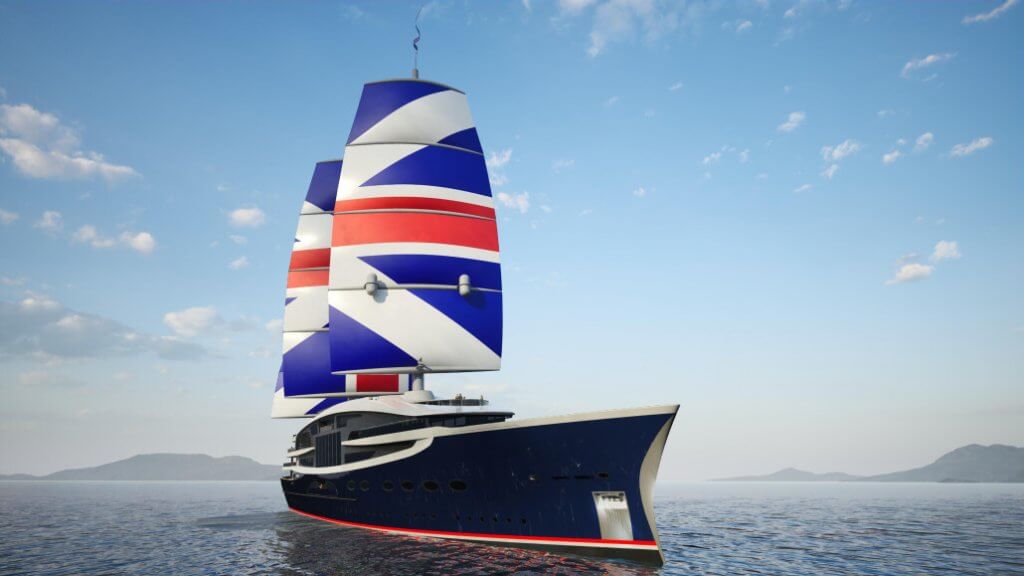 The new vessel will be a "stunning design" sailing yacht with environmental performance and efficient wind power capabilities. However, it will be a multifunctional vessel that will also be used "for official events and exhibitions, private meetings and dinners for government officials and dignitaries."
The yacht will include a giant two-level atrium that can be used as an exhibition space or a hall for official receptions. The concept also includes offices and conference rooms, a helipad and a hydrogen-powered luxury limousine tender.