The first voyage for the new vessel will be a cruise around the coast of Corsica and Sardinia.
Spanish racing driver, two-time Formula 1 world champion Fernando Alonso is preparing to become the owner of the 18.3-meter yacht 60 Sunreef Power Eco. The vessel will be launched in March or February 2023.
For Sunreef this is not the first project ordered by famous athletes. Earlier the shipyard built yachts for racer Nico Rosberg and tennis player Rafael Nadal.
Alonso said the positive experiences of Nadal and Rosberg played a role in choosing the shipyard to build his first boat. In addition, the Spaniard noted Sunreef's commitment to key sustainability principles.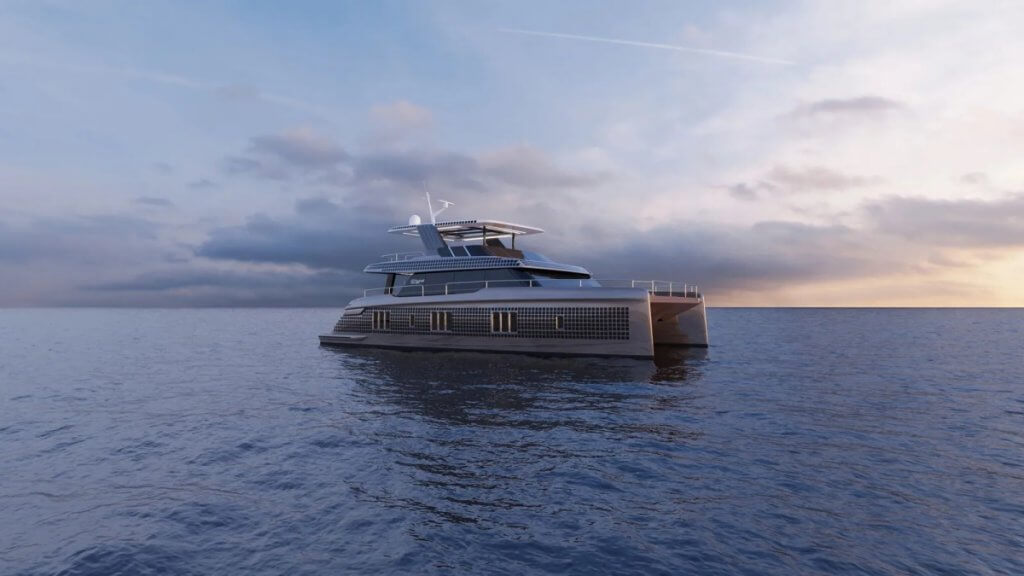 "I think that Sunreef is the only company that takes sustainability to a very serious level," said Alonso. "To have a fully electric catamaran powered by solar panels made perfect sense to me."
The racing driver in one of his latest interviews called the future boat "sexy", noting its multi-hull streamlined platform, increased stability, flexibility and maneuverability. The catamaran has a futuristic design and cutting-edge technology, providing excellent performance for eco-friendly cruising. The yacht is powered by electric motors with an ultra-light battery pack, ensuring vibration-free and emission-free movement. A solar panel system on about 70 sq. m. generates up to 13 kWh/hp of environmentally friendly energy.
The interiors of the yacht also use exclusively materials from sustainable sources. The yacht is designed for 12 guests and 4 crew members. 60 Sunreef Power Eco will be based in Monaco. The first trip for the yacht will be a cruise around the coast of Corsica and Sardinia.