Sofia Tayurskaya, along with other members of the Little Big group, stopped to rest in the Dominican Republic after a busy tour of the United States.
Russian singer, member of the punk-rave group Little Big Sofya Tayurskaya on her Instagram shared with subscribers the details of "the best trip of my life", which was overshadowed by "the horrors of the Dominican all inclusive".
All events took place last month. The vocalist of Little Big, together with the band's frontman Ilya Prusikin, took part in the filming of the popular Travel program in the United States. Tayurskaya's brother, the group's producers Viktor Sibrinin and Alina Pasok also went on the "voyage". The company has traveled almost all States, having driven about 2,000 km behind the wheel of various cars.    
An exciting journey started in Miami. The company then went to Universal Park in Orlando, where the girl purchased wands from Ollivander's store. Further, according to Tayurskaya, she felt "the horror of the pandemic all inclusive" in the Dominican Republic.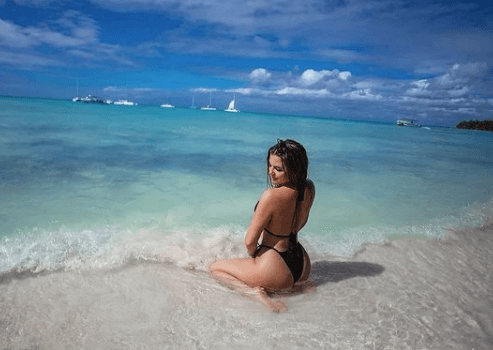 What exactly was the "horror" the girl does not say. Moreover, Sofya stressed that, despite the overlap, the trip gave her a lot of impressions - she quickly "conquered" the surf, saw whales, swam with dolphins, swam in the sea and ocean.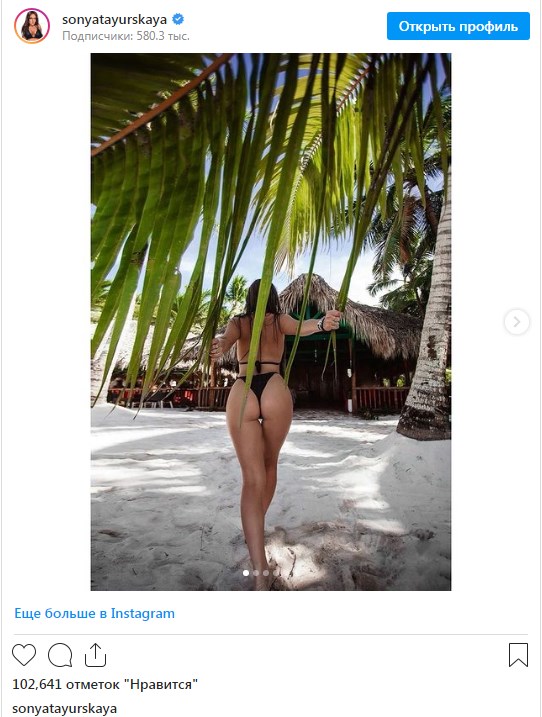 The star shared several photos from the holiday on Instagram. In the pictures, she poses in a chic black swimsuit that bared her buttocks as much as possible.