Talk about whether the Stanley Cup-winning Tampa Bay Lightning would be allowed to spend the day with the trophy began immediately after the final playoff game.
At first, it was about a complete ban on the hockey tradition in connection with the Chinese virus pandemic, but later the champions were allowed to rest with a silver bowl, but only in America.
This option did not suit all team members. For example, defender Mikhail Sergachev from Russia planned to bring the Cup to his native Nizhnekamsk, to show it to his parents and close friends. The hockey player noted that it does not matter to him when the trophy will be given, the main thing is to have the opportunity to bring it home. Sergachev added that even if something goes wrong in the next play-off, he will still "take the Cup and bring it home."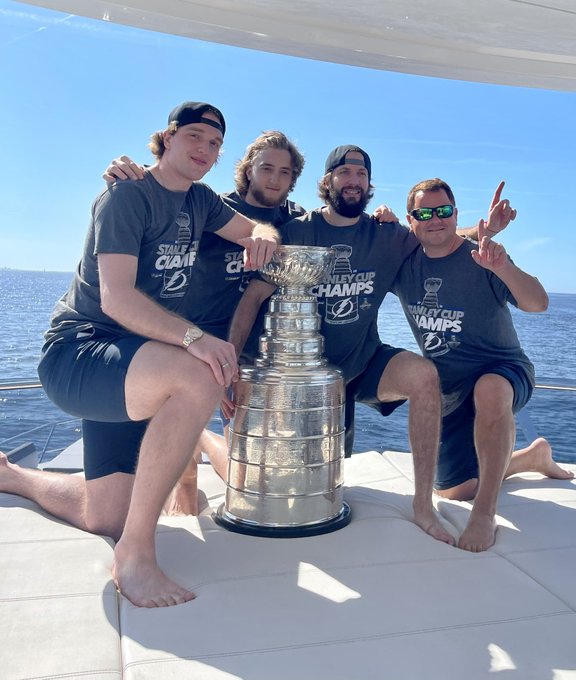 However, other Russians from the "golden squad" of the club - Nikita Kucherov, Andrey Vasilevsky and Alexander Volkov, gladly took advantage of the NHL offer to spend the day with a silver bowl, and rode the trophy on a yacht. The video of the walk was posted on Twitter by Mike Chambers, who is currently on vacation with his family in Florida.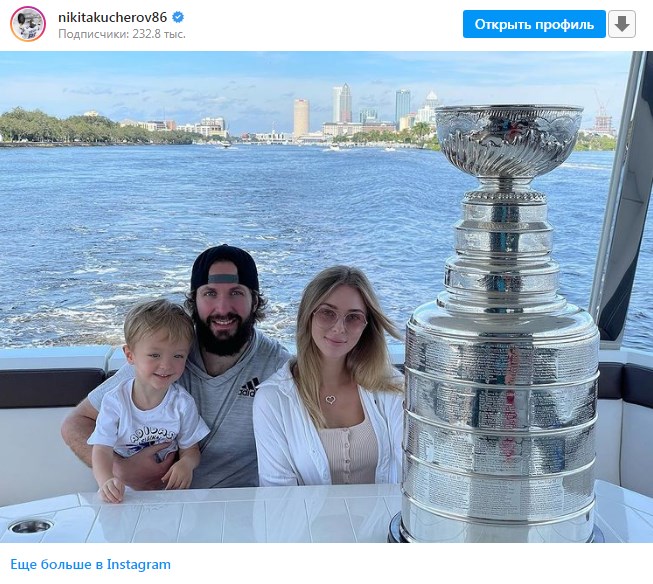 The publication of the hockey player caused a wave of negativity and condemnation among North American fans. They considered such festive events inappropriate in the conditions of strict quarantine. "The rich are swaggering during a pandemic", "Spread covid, boys" and many other similar comments were left under the post by angry fans.