Taiwanese shipbuilding company Horizon Yachts has unveiled the first FD92 series pleasure craft, which is 28 meters long.
The new yacht was officially named Crowned Eagle. The company's management said that the vessel was a joint brainchild of Horizon Yachts and an American customer who wished to create an enclosed cabin on the upper deck and an open flybridge.
As a result, the yacht received a wider hull and a three-deck superstructure.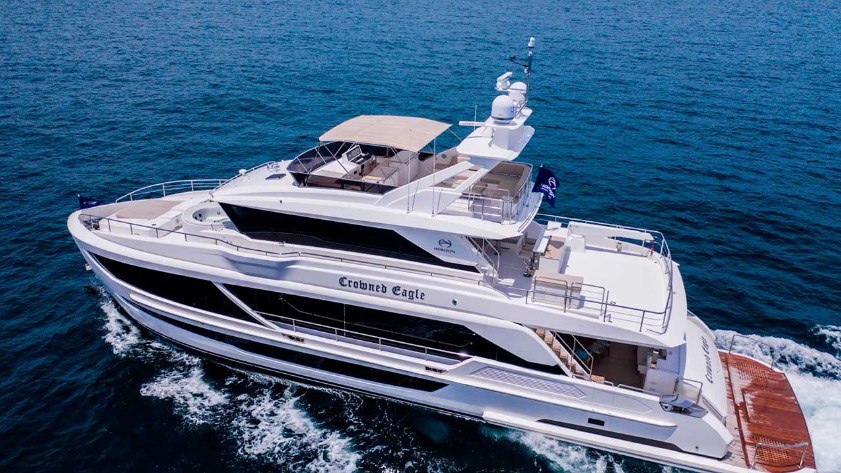 The new vessel is planned to be delivered to the customer in October this year. It is noted that the next yacht of a similar series is already under construction and will be launched in the first months of next year.
The basis of the Crowned Eagle was the FD87 model, which is equipped with a high-performance nose. On the upper deck, the developer installed a wheelhouse with a seating area and a small bar. The jacuzzi is installed in the bow, which can accommodate up to six people. On the aft deck there is a dining area for 10 people.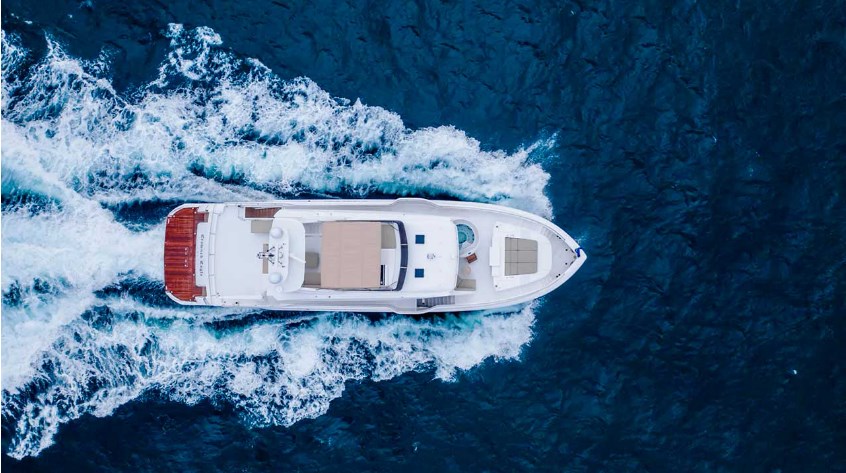 The main cabin and four guest cabins located on the lower deck can accommodate up to 10 guests. The staff quarters are located in the aft part of the engine room and make it possible to accommodate a crew of three.