The 75-meter flagship of the Italian Sea Group has won the World Superyacht Awards.
75-meter superyacht Admiral Kenshō, the Italian Sea Group flagship, won the Motor Yacht of the Year award at the World Superyacht Awards. The vessel was selected from eight Semi-displacement and Displacement Motor Yacht class winners.
Kenshō (Japanese for "seeing your true nature") was created from 2016 to 2022. She was presented at the Monaco Yacht Show. The yacht features flowing lines and a green-blue metallic inspired by the color of the Ford Mustang of the 60s, as well as the absence of a main salon, high decks and efficient interaction between the crew and guests.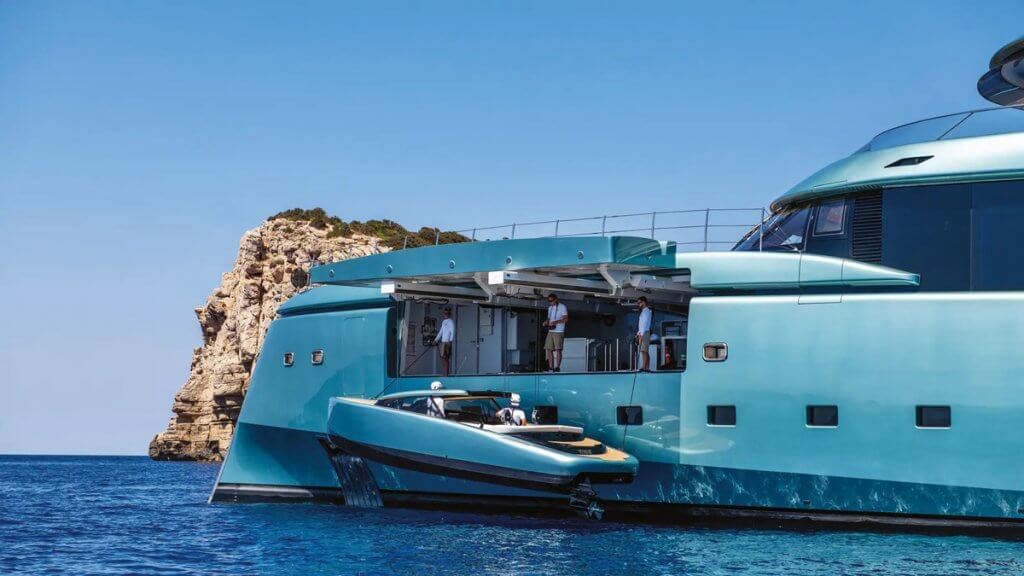 It is reported that the owner chose the layout based on the evaluation of more than one hundred iconic yachts from all over the world. The Netherlands-based studio Azure Yacht Design and Naval Architecture and the German firm archineers.berlin worked on the naval architecture of the yacht.
The Parisian studio Jouin Manku designed the interiors - specialists created a palette of soft natural tones in leather, teak, metal and glass. Earlier, at the 2023 BOAT International Design & Innovation Awards, the yacht was awarded for best interior design in the 500GT and above motor yacht category.
Credits: Christopher Scholey