Popular telediva Kim Kardashian delighted fans with another photo on her Instagram. In the photo, a girl poses on a surfboard with a paddle in her hands against the background of a blue sky and clear water.
However, some Kardashian subscribers found her posture not entirely natural. Some compared it to the poses of a Barbie doll, others to action figures. Also, the subscribers of the star suggested that the photo was taken in the studio using chromakey, because it looks too perfect.
The star signed her new post with just three words: "Get me out of here…".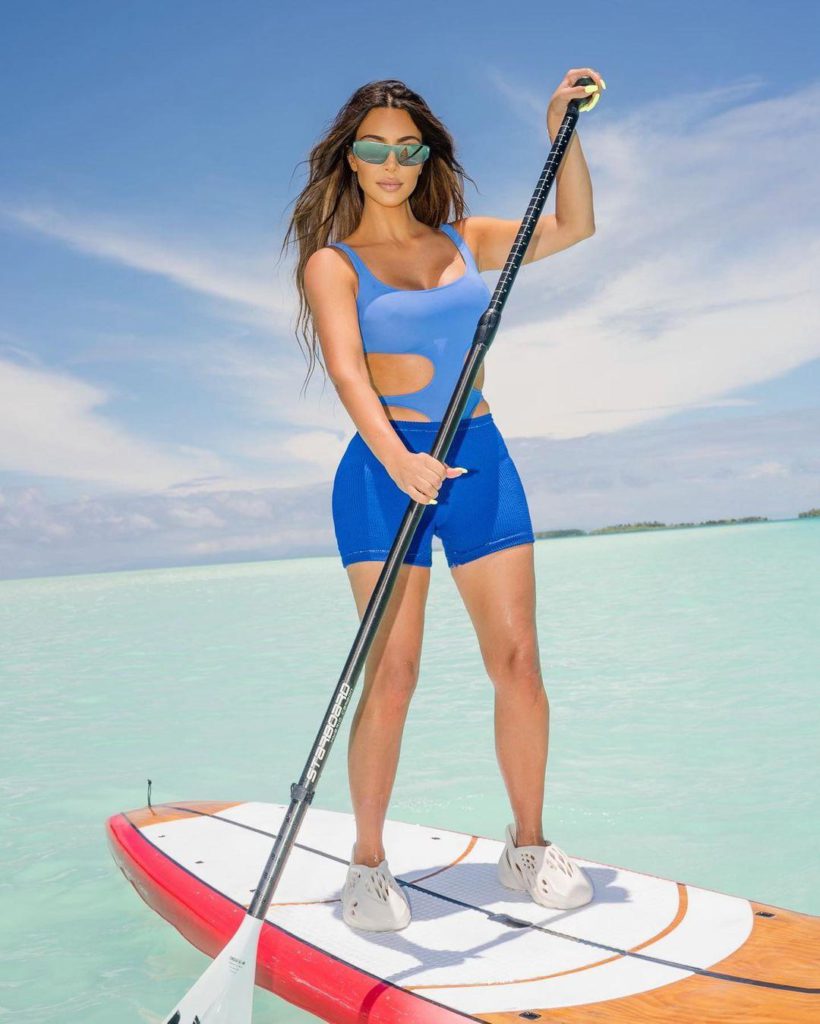 As it became known, the picture was taken back in October on a rented island, when Kim loudly celebrated her birthday. In the photo, the telediva appeared in a beautiful blue swimsuit, which perfectly emphasized her magnificent forms and thin waist. The girl paired the bikini with blue bike shorts.
Kardashian completed her look with original snow-white Adidas sneakers from the collection of her husband Kanye West and stylish turquoise glasses.