Italian shipyard Benetti has unveiled a new luxury yacht Motopanfilo 37, which has become an interpretation of the style of the sixties.
The exterior of Italian boats of the 60s was distinguished by conciseness, restraint and a small number of decorative elements. The stern was designed in a classic rounded shape, and the interior was dominated by wood trim, lacquered furniture, white and blue fabrics.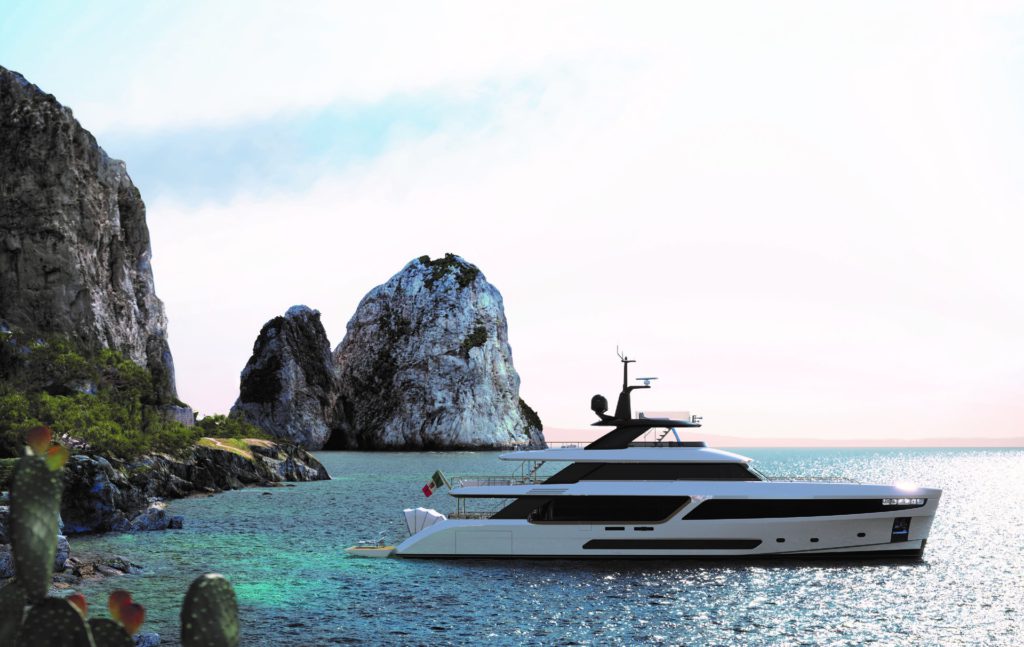 The modern Motopanfilo 37 with a composite body looks similar to its predecessors, however, it has a number of key differences. The new yacht is not a retro stylization, but a completely innovative vessel in terms of profile lines, layout and degree of comfort.
The stern of the yacht is not rounded, but is presented in the form of a modern beach club with a folding bathing panel. The lower deck is complemented by a garage for a tender and various water toys. The stem is almost straight, and not sloping, as in the models of the 60s, and on the foredeck there is a pool with hydromassage.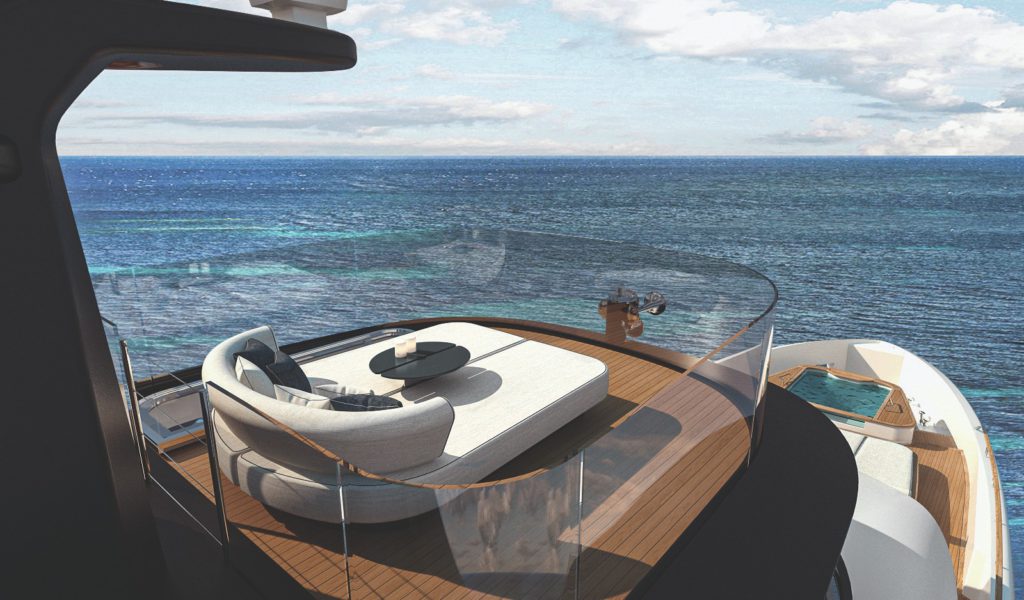 The influence of the 60s is more felt in the interior of the boat. The main deck is adorned with ivory-colored ceiling beams that descend to the floor along wide piers and thus set a special rhythm to the space. The ceilings are made of wooden panels and form a kind of semi-dome above the entrance to the cockpit. The frames of tables, sofas and chairs are made of metal and upholstered in oatmeal. In the bow is a spacious master cabin with two bathrooms. There are four guest cabins on the lower deck.                       
The Motopanfilo 37 uses MAN V 12 engines with 1400 or 1650 hp as a power plant. Depending on the type of engines, the vessel is capable of reaching a maximum speed of 16 to 18 knots. The sailing range of the yacht is 3.8 thousand miles.