The auction, which will be held on November 18 at the New InfoServices virtual site, puts up the right to long-term lease of two land plots located around the existing harbor of the Terijoki yacht club in Zelenogorsk.
You can buy objects at a starting cost of 16 million 360 thousand rubles. The sites are being promoted under the name Terijoki Country Club/Terijoki Hotel&SPA. Allotments are intended for the location of physical culture and sports facilities. At the moment, the land is owned on a long-term lease basis by CJSC Terijoki Development, which was declared bankrupt in 2018.
It is noted that the land plots themselves are not of particular interest to investors, since practically nothing can be built on them. However, by qualifying for the assets, the potential owner will be able to hope for a percentage of the activities of the country club with a spa hotel and a yacht club.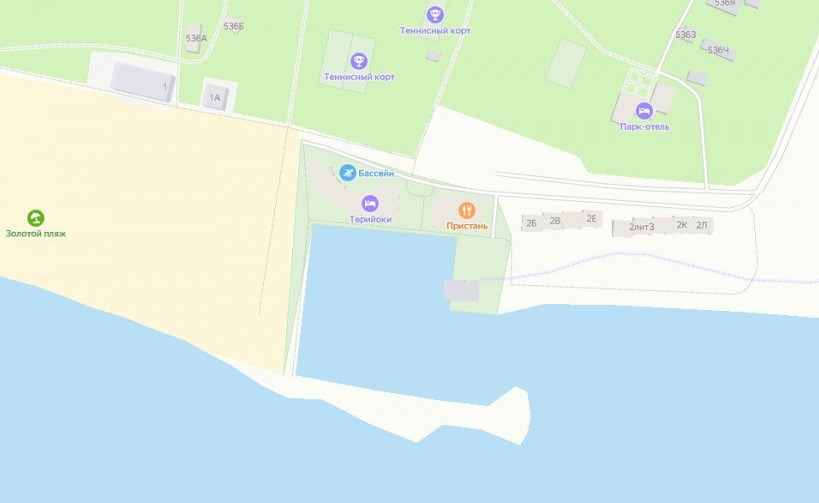 Applications for participation in the auction are accepted from October 12 to November 16 of the current year. The auction is scheduled for November 18th.
In addition, on November 18, the second lot will be the movable property of CJSC Terijoki Development, which consists of a non-self-propelled boat, a ship refueling station, pontoons, a Burevestnik pleasure boat, and floating buoys. The starting value of the assets is 15 million 770 thousand rubles.