Atelier Carlex Design (Poland) presented another successful project from the Yachting Edition category.
Its specialists have repeatedly delighted clients with original projects that were associated with boat trips. The studio is putting together a portfolio of its work, and one of the highlights on the list is the Mercedes-Benz X-Class Yachting Edition and the Mercedes-AMG G 63, and now the Land Rover Defender, reminiscent of a yacht, will be added to them.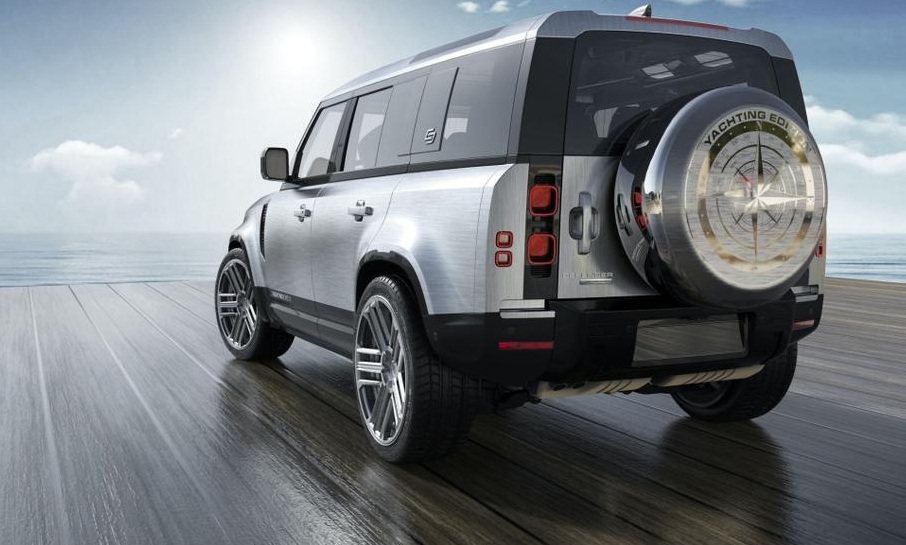 The Defender from Carlex differs from similar ones in the silvery color of the body, polished by hand. Tires provided him with the size 235/40 R18, although they give the impression of being larger. The hood was blackened and some black elements were added. The spare wheel cover bears the image of a wind rose.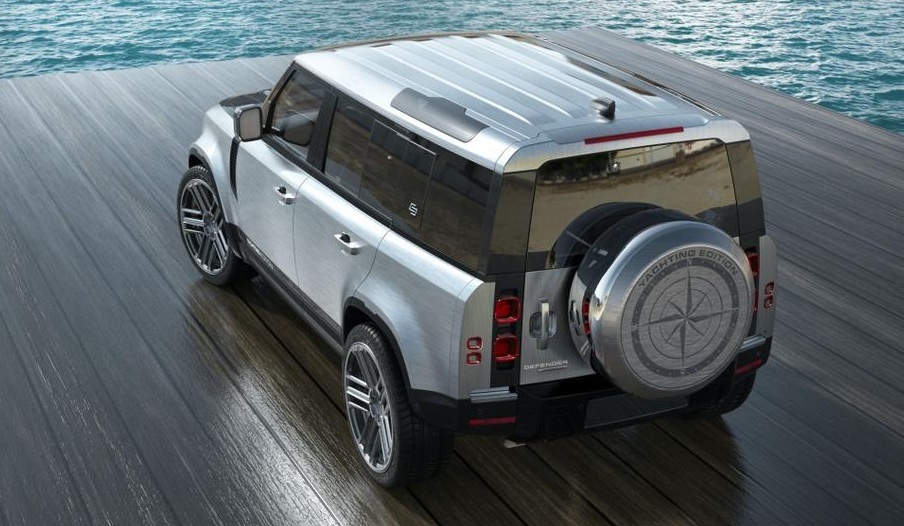 But the main thing is still not the appearance, but the interior, completely redesigned and lined with wood. Buyers will be able to choose from two options - either white leather with wood inserts, or brown with brushed aluminum elements. Alcantara will decorate the racks and the ceiling.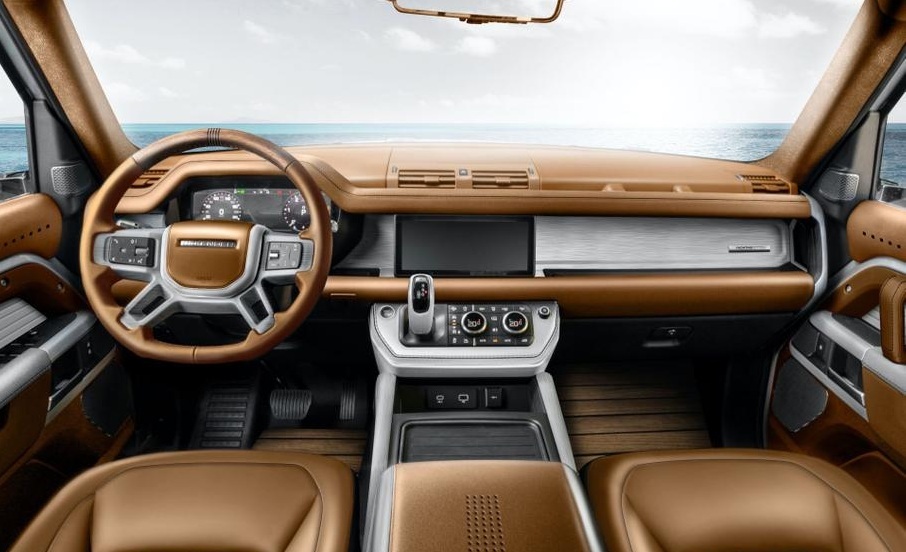 The trunk and rear sofa will be sheathed with wooden planks, as is usually done with the deck of a luxury yacht. The tree will be on the steering wheel and new seats. What will be the technical content, while we can assume. Most likely, they will leave the characteristics of the donor car, so the car will be powerful.