For the construction of the vessel, the famous Dutch brand has teamed up with the environmental organization Plastic Whale, which is fighting the dominance of plastic in world waters.
The presentation of the fishing boat, called The Free Spirit of Amsterdam ("Free spirit of Amsterdam"), was timed to coincide with World Environment Day, celebrated annually on June 5th. More than one thousand plastic bottles collected from the canals of Amsterdam went to its creation.
The boat is finished in the fashion brand's signature colors of brown, jet black and cloudy white. Her deck features 900 black bottle caps and plenty of brass logo buttons left over from unsold Scotch & Soda collections. Also, when creating The Free Spirit of Amsterdam, Platowood wood was used, treated in a special way and not afraid of moisture. This material is often used in the Netherlands as a replacement for plastic in house cladding and window frames.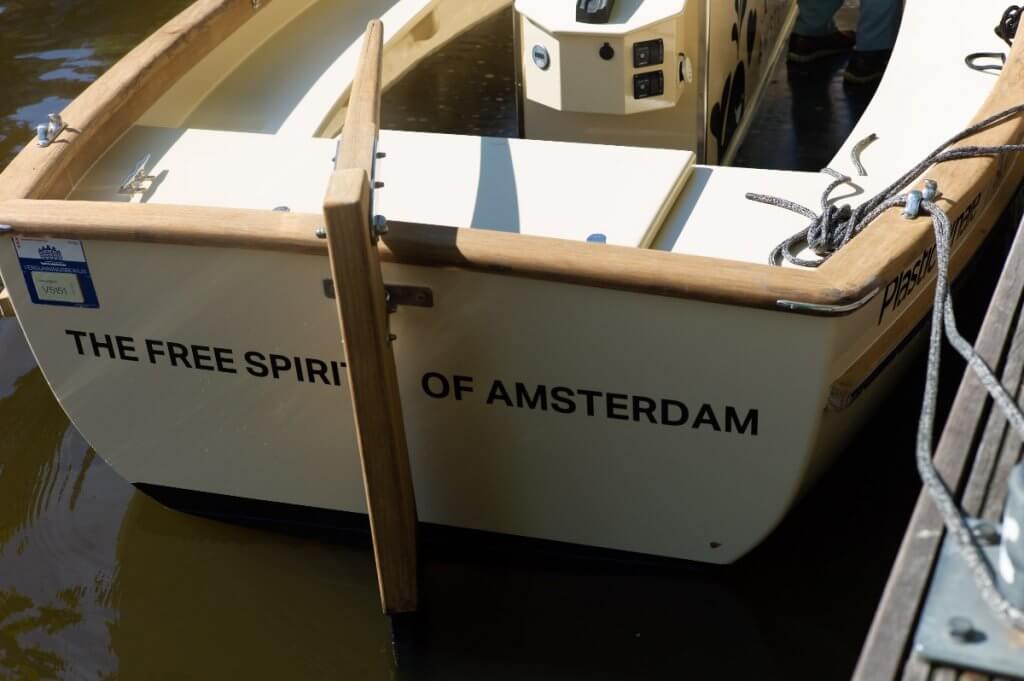 The ship is 5.5 meters long, 2.2 meters wide and weighs about 1000 kg. It is equipped with an electric motor and can take on board up to 8 people. Starting June 12, anyone can rent The Free Spirit of Amsterdam for fishing or just a short trip. Rentals can be made on the official website of Scotch & Soda.
The capital of the Netherlands is famous for its canal system, with a total length of over 100 km. Plastic waste gets into them mainly due to active tourism and winds. And if no action is taken, then all this plastic is subsequently carried away to the North Sea, and then to the Atlantic.
The history of the Plastic Whale organization began in 2011 with the goodwill of one person. Marius Smith drew attention to how polluted the canals of his hometown could be and how much damage this could cause to the environment. Together with other volunteers, he began to fish out plastic bottles from the water. By the end of 2011, the organization already had 450 members.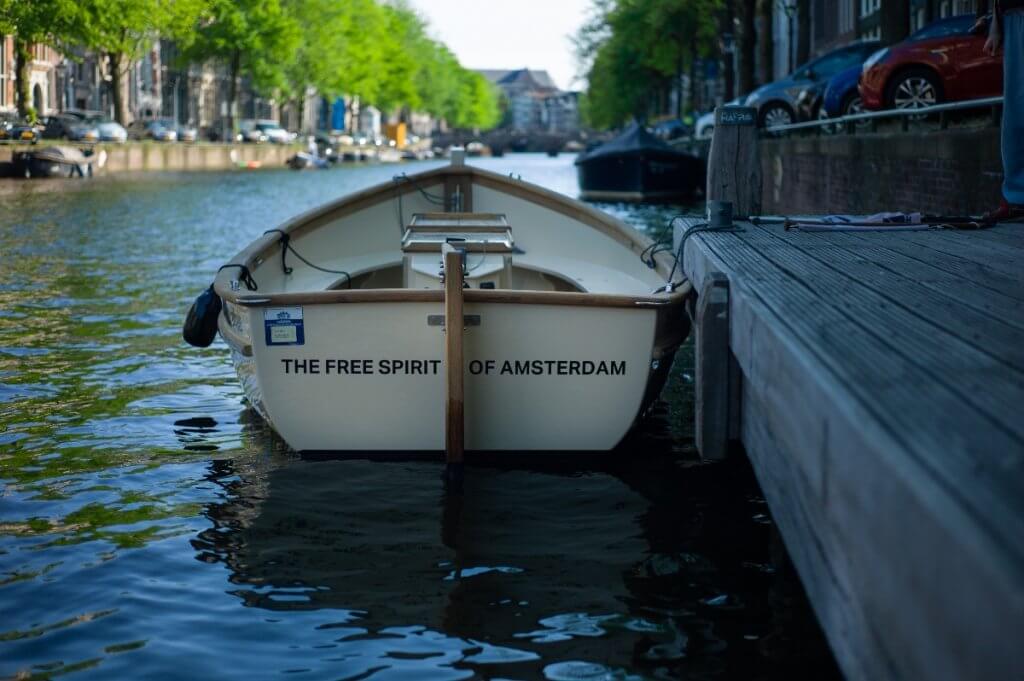 Collected plastic waste is recycled and subsequently used to create a variety of items - from furniture to boats, which are then used to collect new plastic (the very first boat was shown to the public in 2015, during the HISWA Amsterdam Boat Show). To date, Plastic Whale has 13,000 members and continues to grow.
Scotch & Soda is far from the first company to take part in the Plastic Whale business. The organization caught the attention of the big business world back in 2013, when it received support from Starbucks. Subsequently, such eminent brands as Nike, Tommy Hilfiger and ING Bank collaborated with Plastic Whale.