Whether it's a luxury superyacht or a more modest vessel, the creators focus on the exterior and only then take on the interior.
But the British studio Gresham Yacht Design, when developing the concept of the Thor Explore megayacht, decided to completely change the usual approach. The design of this vessel began from the inside, the developers first thought over the design and filling of the premises, and only then they took up the exterior.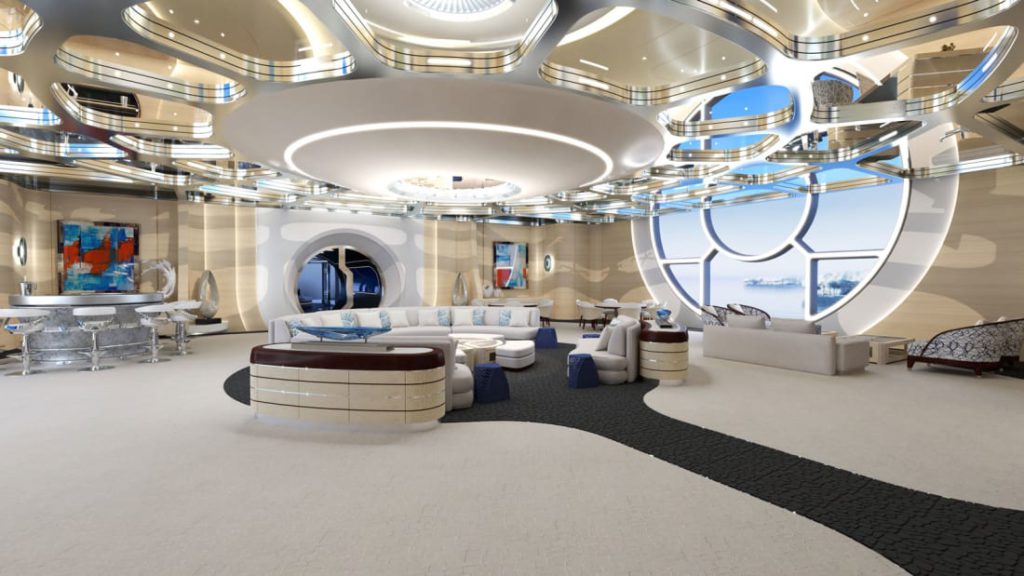 Thor Explore is impressive in size and has a length of 328 feet (100 meters). Thanks to this, there was enough space inside for very spacious rooms. What is worth only one two-level salon with huge portholes, evoking thoughts about the adventures of Captain Nemo. They are so large that you can look into them from any part of the cabin. The upper and lower parts of the cabin are separated by a floor with large transparent sections, which, if desired, can be dimmed "with the flick of a switch."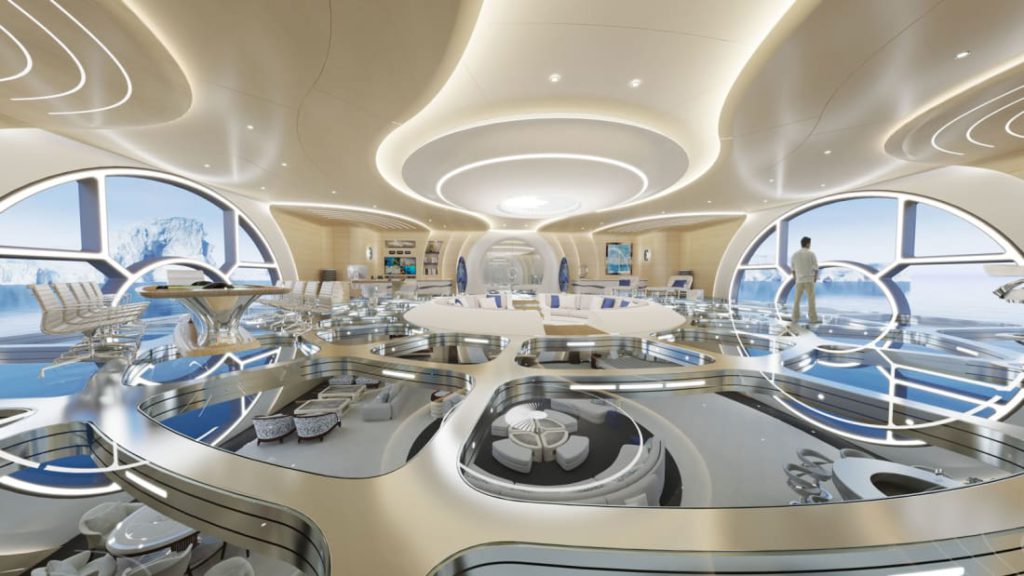 It is understood that the upper part of the cabin is a kind of control center designed for planning voyages. The lower part is a recreation area, with many sofas, tables and armchairs. Here you can have a great time enjoying the sea views. As conceived by the developers, the yacht will be able to comfortably accommodate 36 passengers at once, which will have very comfortable cabins. The owner of the yacht will have access to separate, especially luxurious apartments.
There was also a place for a beach club, the design of which includes aquariums, as well as an impressive hangar for storing auxiliary watercraft and even a folding seaplane with a mini-submarine. Naturally, the developers also provided for a place for helicopter landing.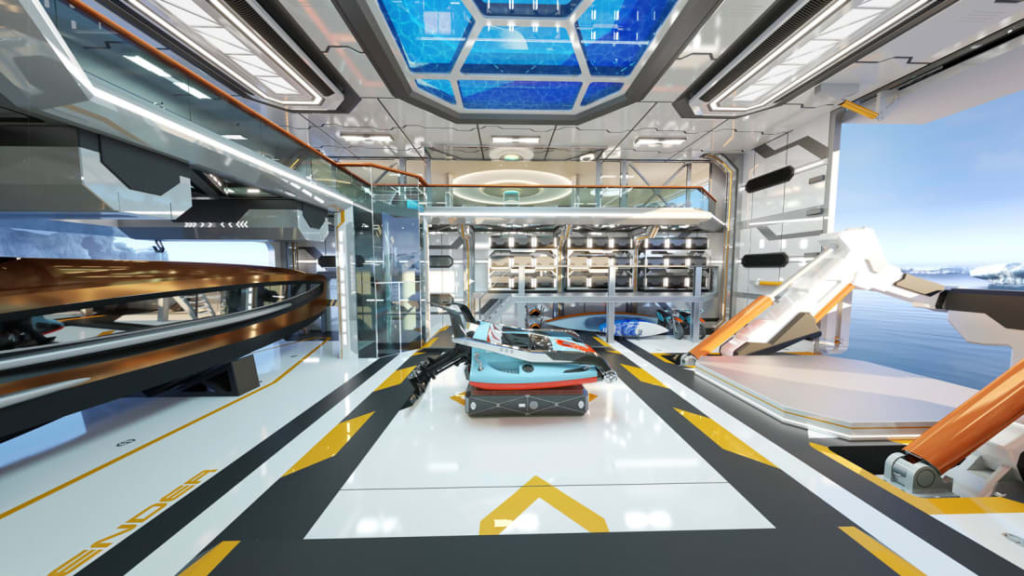 In general, the interior design of the vessel is a unique blend of minimalism and luxury. Designers took ideas from the natural world, everything is rounded here, sharp or right angles are absent as a class. But there are many curves and complex lighting that creates a special atmosphere. Most of all, the yacht's premises evoke associations with sci-fi films and spaceships of the future.
Renders of the yacht's exterior are not yet available, but the designers emphasize that the interior space "directly affects the appearance." In other words, outwardly the vessel will also be very unusual.
It should be noted that Thor Explore is still only a project, even more of a concept. It is not yet known whether such a yacht will ever be built. And if so, how much would it cost to build it. According to the developers, in principle, you can simply remake an existing vessel of suitable size, creating a yacht from scratch would be a better option.