The Dutch shipyard Lynx Yachts has presented the concept of a new 29-meter crossover yacht Orion, developed in collaboration with the design studio Dragoni Design Lab.
The ship was named after the constellation Orion. As sales manager Filippo Rossi notes, the constellation has the appearance of two trapeziums connected on one side, which forms a unique play of shapes. It was this shape that inspired the designer to create the ship's superstructure.
The exterior of the crossover yacht is made in a Mediterranean style. The vessel has many open spaces that run across the entire deck from the beach club to the lounge located in the bow area. On the aft deck there is a special place for a 6-meter boat. The davit is built into the superstructure, which allows you not to move the furniture on the deck during the launch of the boat.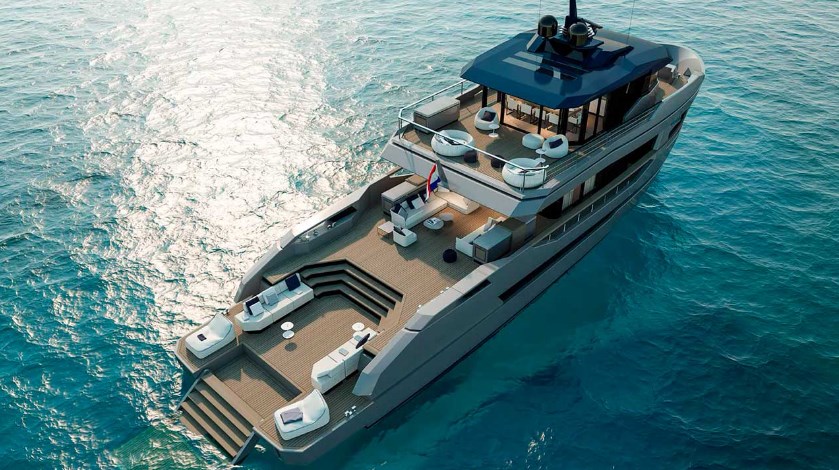 On the upper deck, near the panoramic dining area, there is a wheelhouse. Behind the dining area is an outside area with a bar. The structure of the upper deck has been designed so that guests can easily access the seating area in the bow.
On the lower deck of the Orion yacht, the developer has provided four cabins for eight people: two double rooms, a master suite and a VIP room. Cabins for four crew members are located in the aft part of the engine room. The galley was placed on the main deck on the port side.