Tourism Center "Abrau-Durso" together with the National Sailing League will bring together the strongest yachtsmen of Russia from November 5 to 15, 2020.
Participants of the Premier Division will start their exciting battles. You can watch their starts from 5 to 8 November at the waters of Lake Abrau, pearls of the Krasnodar Territory. And in a week, on November 12-15, the teams of the Higher Division will explore the new water area and test their strength. The regattas will be dedicated to the 150th anniversary of the Abrau-Durso house.
Teams representing various regions of Russia will take part in the V stage of the National Sailing League, as: Moscow, St. Petersburg, Krasnodar, Yekaterinburg, Chelyabinsk, Grozny, Tuapse and others. Four Premier Division regattas have already passed, there are only two stages ahead, but the battle is not over yet. It is Lake Abrau, its unique water area and salubrious air that can help the participants in the upcoming races.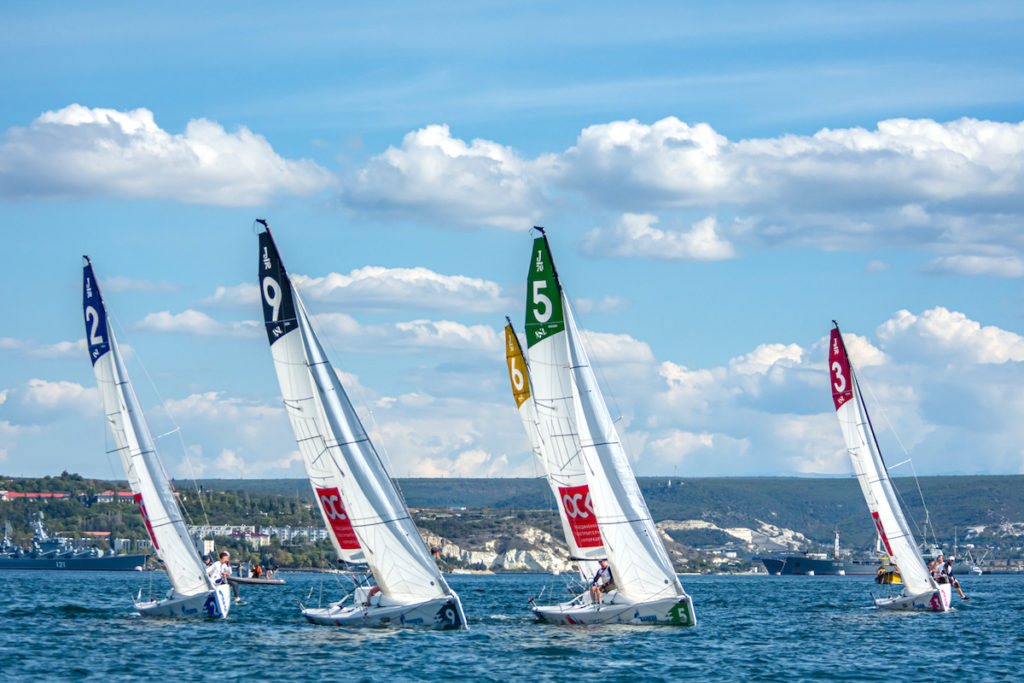 After four stages in the standings of the Premier Division, the Moscow team Bars Sailing Team is in the lead, but the rivals still have a chance to win back.
The League is a competition that takes place according to a special format of "race with crew transfers". Each race lasts about 20 minutes, and in close proximity to the coast. Thus, you can watch the ups and downs of the struggle with the naked eye, being on the shores of the picturesque Lake Abrau and breathing in the fresh and healing air of the resort.