The spectacular yacht, over 46 meters in length, will be built from aluminum and will offer guests the highest level of comfort on long passages.
Design agency Nauta Design has developed a concept version of the comfortable, safe and extremely light yacht R/P-Nauta 151′, which is based on four elements - speed, safety, power and silence.
The boat's customer is a regular customer of the company, for whom a 34-meter yacht was previously developed. He wanted a reliable, autonomous vessel that was also modern and efficient with sailing equipment. This time the owner was willing to increase the size to 46 meters, but insisted on keeping the spirit of his former yacht, including the wheelhouse design.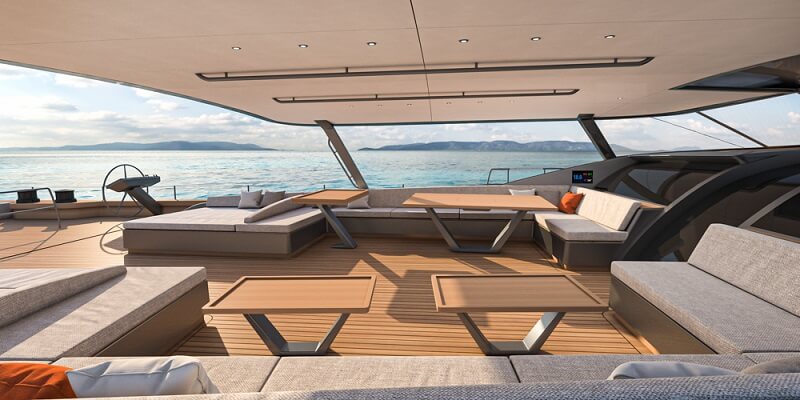 In the early stages of the project, engineers considered a carbon fiber boat design, but ultimately settled on an aluminum variant that is capable of high performance while still combining strength and acoustic comfort for long journeys.
Nauta's longtime partner, Reichel/Pugh, was selected to provide optimum performance for the yacht's naval architecture. Its experts, in collaboration with America's Cup CFD specialists Caponnetto Huber and Giorgio Provinciali, developed and directed the Computational Fluid Dynamics (CFD) study, a performance analysis of the Velocity Prediction Program (VPP). This was a comprehensive study of the hull design, aimed at improving seaworthiness at various speeds and angles of heel in various wave conditions, as well as improving the actual and nominal performance of the ORC.
Ultimately, Reichel/Pugh engineers tested 12 models before confirming the final hull form. VPP test results show that in 10 knot winds the R/P-Nauta 151′ will sail upwind under the mainsail and staysail at almost 13 knots. And when the wind reaches an angle of 90 °, the yacht will be able to develop a speed of almost 18 knots.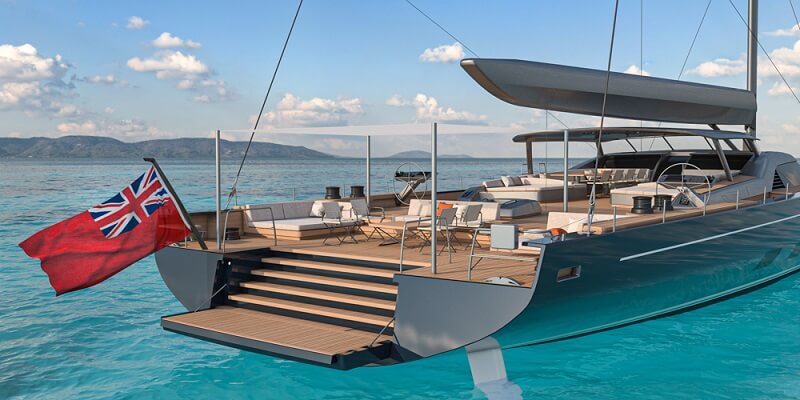 The deck of the yacht has three comfortable and functional guest lounge areas. The wide 10m transom includes a teak section of the aft deck. The stern platform folds hydraulically in one motion, giving access to a ladder designed to launch the tender.
The guest cabin is shaded by a carbon composite hardtop that can be removed if needed. There are also two sun loungers, a full-size dining table and two coffee tables. The bow features a carbon fiber compartment for a guest tender that converts into a cozy cockpit with a Hi-Lo table and built-in cushions.
Below deck there is a spacious dining area, below the wheelhouse there is a comfortable saloon. The full-beam main cabin is located at the bow, three guest cabins, crew quarters and a galley are at the stern.