Despite the fact that the new object of coastal infrastructure in Dubai - Dubai Harbor Marina has not been officially opened, it has already begun to receive the first yachts.
The "guests" of the marina were the Majesty 120 and Oryx 379 ships, launched a few weeks ago by the Gulf Craft shipyard. It is noted that the harbor is intended for mooring megayachts. It is capable of accommodating up to 1,100 objects, the main condition is that the length of the vessel should not exceed 160 m. The harbor is planned to be launched in several stages. The first, and the largest, will allow access to 780 berths.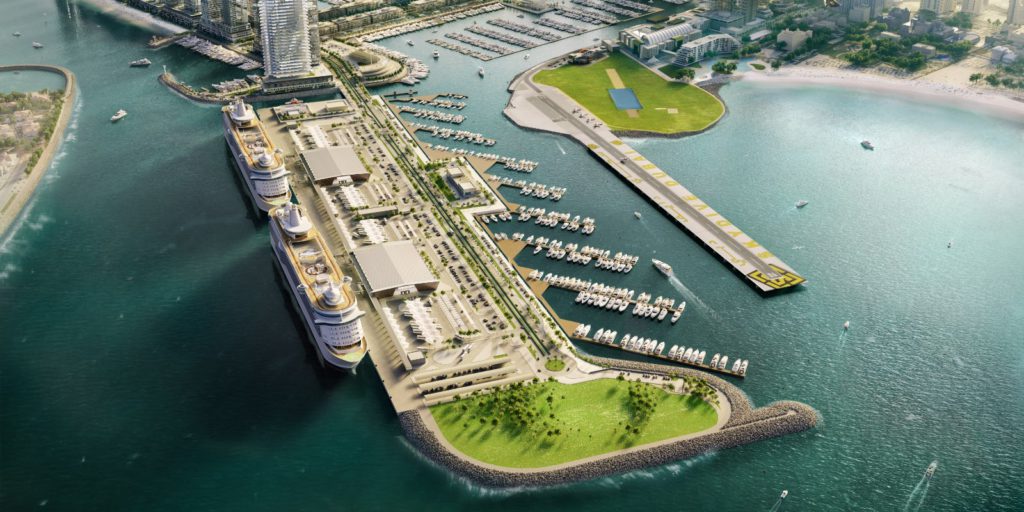 According to experts, the new marina is not only a technical, but also a cultural and economic infrastructure facility. Dubai Harbor Marina is expected to become a leading tourist destination, attracting visitors from all over the world. Its area reaches a fantastic size - 20 million feet. In addition to technology, hotels, restaurants, residential buildings, entertainment complexes, etc. are located here.
Local authorities and owners of the harbor are sure that soon it will turn into one of the best places for holding large-scale maritime events, in particular, competitions. From November 24 to 28, the Dubai International Boat Show, which will feature the most expensive superyachts, is to take place here. For shipbuilding corporations, such an exhibition is an excellent opportunity to show the advantages of their ships, as well as to study the achievements of competitors.