At the beginning of this month, a complex expedition "Routes of Russian Navigators Across Two Oceans" began in the Turkish port of Marmaris. The total length of the voyage is 15,000 miles.
The sailing ship "Slavyanka" became a member of the expedition, which will have to pass the route from Marmaris (Turkey) to Vladivostok (Russian Federation) through the Atlantic and Pacific oceans. The main purpose of the voyage is to perpetuate the memory of famous personalities and significant historical events of Russian navigation, as well as to create optimal conditions for the development of expeditionary tourism in Russia with the participation of schoolchildren.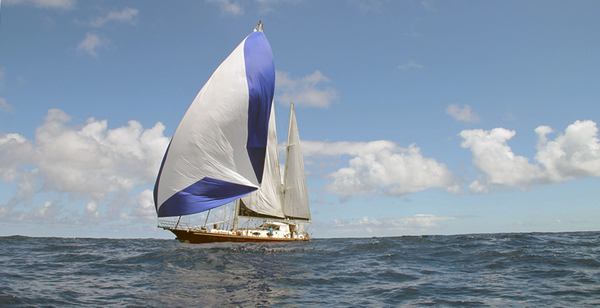 During the voyage, cultural and educational events will be organized on board the Slavyanka. The guests of the vessel will be told about Russian history, Russian sailors, folk traditions, etc. In addition, practical and theoretical classes will be held on the yacht, after which an exam is provided for by an ordinary crew of the vessel to certified specialists, which will allow them to receive a first-class helmsman diploma of a sports sailing boat.
To create comfortable and safe conditions for your stay, the yacht is equipped with special Inmarsat Fleet One and Iridium Extreme 9575 satellite communication equipment and modern channels are provided for it.
The expedition was organized by the Seven Oceans Maritime Training Center in partnership with many federal agencies, government ministries and commercial enterprises, in particular, the Ministry of Transport, Rosmorrechflot. The course of international travel will be covered on the websites of the same departments.