Spaceline 100, designed by Carlo Mezzera, is the perfect combination of luxury, practicality and high environmental friendliness.
Ultimate Catamarans (UC), a new company based in Bonn, Germany, has developed a new four-deck Spaceline 100 Hybrid that delivers comfort, performance and environmental friendliness.   
The model combines the best of electricity with solar panels up to 226 sq. and offers a powerful, purely electric motor that is powered either by a battery with electricity generated by solar panels or by two diesel engines.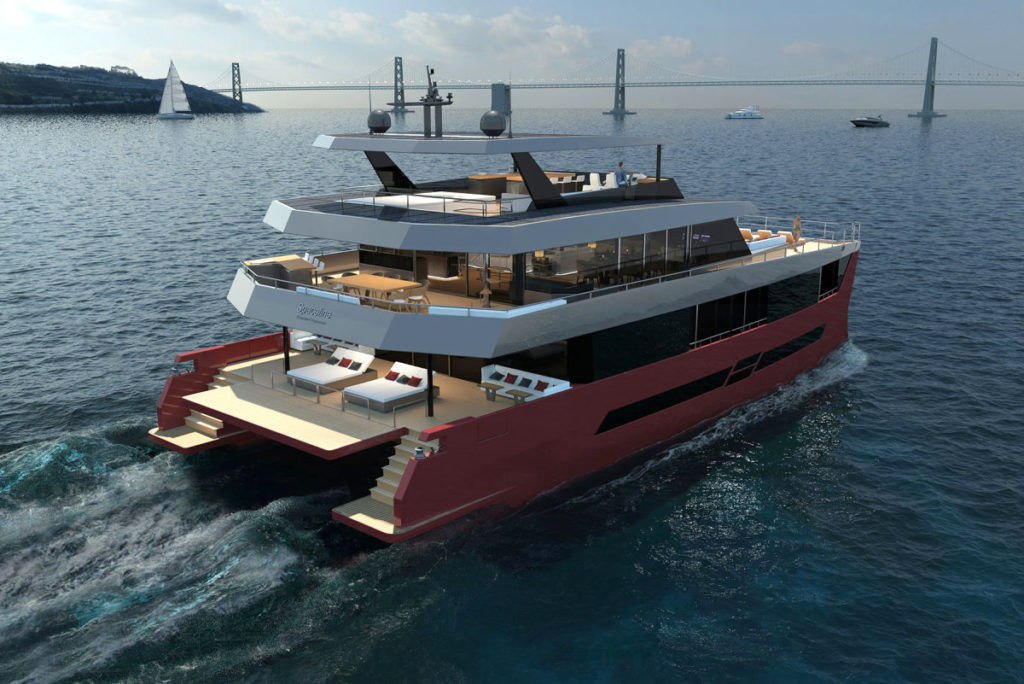 The yacht has a total area of about 800 sq. m. Panoramic windows in the suites, 360-degree view in the saloon and on the flybridge provide a magnificent view of the sea.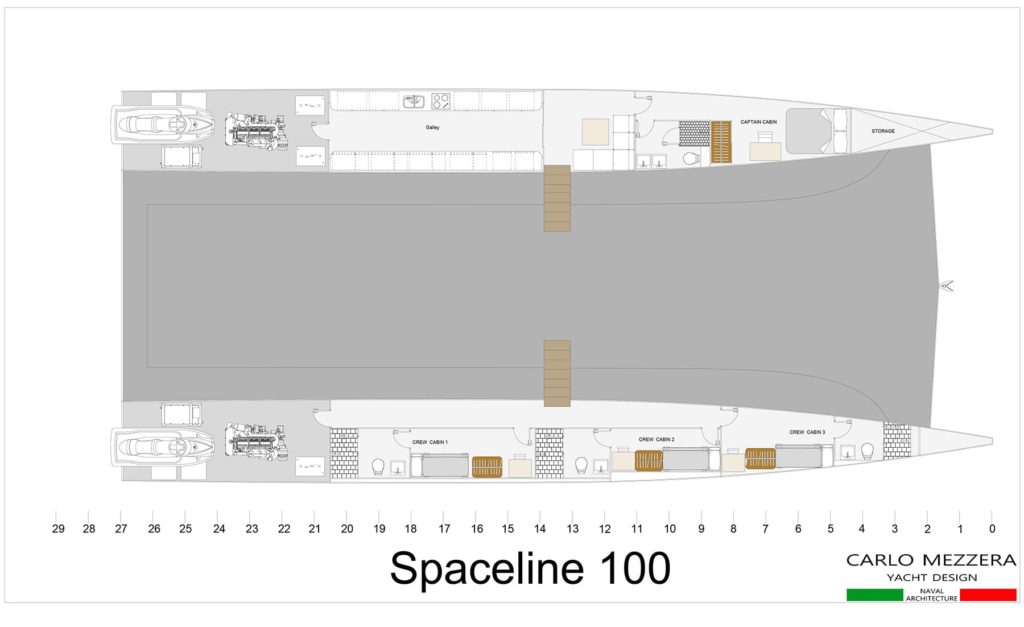 The salon with a modern design offers a large relaxation area with sofas, TV and Hi-Fi equipment, as well as a dining room for 10 people. Outdoor enthusiasts can enjoy dining in the other dining area on the terrace or barbecue on the flybridge. Three min-bars in saloon, on the flybridge and on the back terrace offer quality drinks and cocktails for all tastes.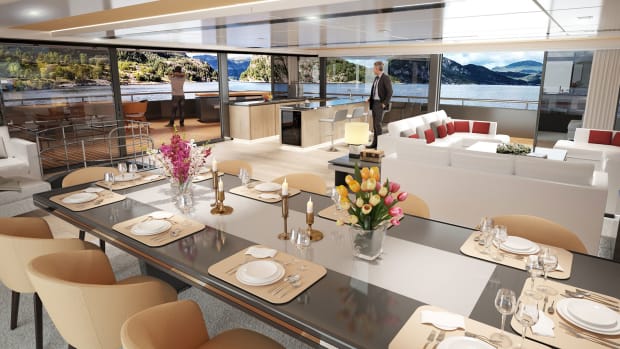 Catamaran Spaceline 100 Hybrid on the front terrace, with an area of 92 sq.m., is equipped with a large sun lounger and comfortable small sofas.
The location of the staterooms, VIP suites and master cabin, provides complete privacy for guests and the owner. All VIP Suites have their own integrated balcony, while the Master Suite even has two balconies. All cabins have a private bathroom.