The yacht will be built from steel and aluminum with a fast-displacement hull.
Netherlands-based Omega Architects has unveiled the 83.5m Seasar concept yacht. The six-deck vessel exemplifies the rational development of Omega Architects' decade-long integrated hull design.
Seasar will be built in steel and aluminum with a fast-displacement hull. In the center of the yacht, a bright wire will open the way to the outside spaces aft. According to the concept presented, the 2,000-ton boat will use biofuel-powered generators and will be able to operate in quiet electronic mode.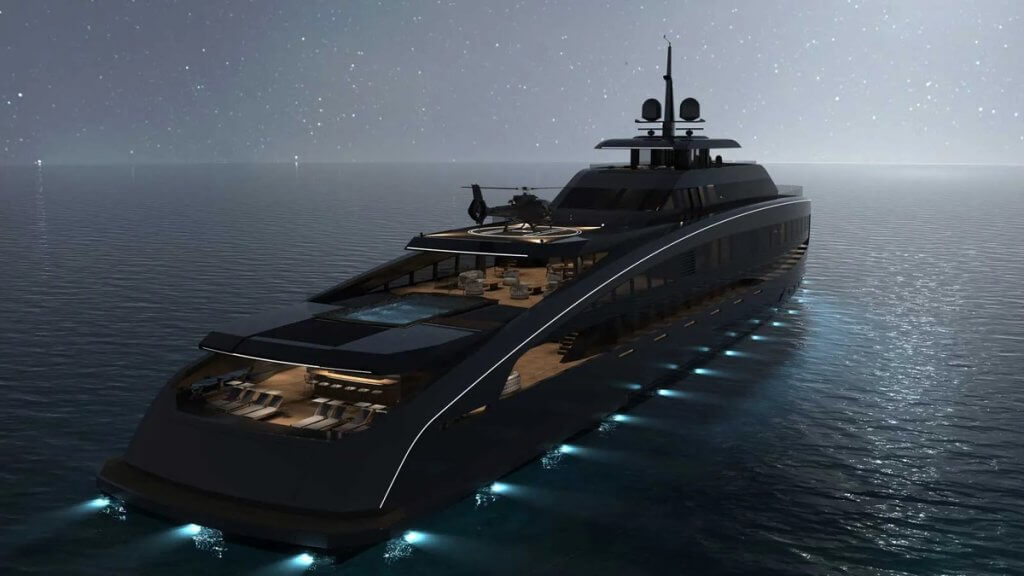 Decks will be designed with the functional use of personal space in mind. The lower deck will have technical areas; the main deck will have guest and tender storage spaces. The owner's deck will be dedicated solely to the owner, while the wheelhouse deck will be dedicated to the yacht's management. Seasar will also get an observation deck with endless open views.
The yacht will accommodate 14 people thanks to five double guest staterooms and an owner's suite. The 150-square-foot water toy storage space will accommodate four Jet-Skis, a 9.6-meter limousine tender, a five-meter rescue tender and a submarine.