The Italian manufacturer has shared plans for 2023.
Silent-Yachts has announced the upcoming launching of several yachts by the end of 2023. The Italian manufacturer continues to optimize its business amid growing sales.
The Silent 60 series catamarans (including all-electric ones) are currently under construction at a shipyard in Italy and the Silent 80 and Silent 120 from Turkey.
"The fiberglass hulls and superstructures are manufactured and assembled in one shop, then transferred to another for the installation of technical equipment and interior furniture," commented founder and CEO Michael Köhler. Next door to the outfitting hangar, we have a large warehouse for storing components and materials.
In June, the company plans to deliver a double-deck version of Silent 62, a one-off project with two dedicated conference rooms, guest cabins and crew quarters.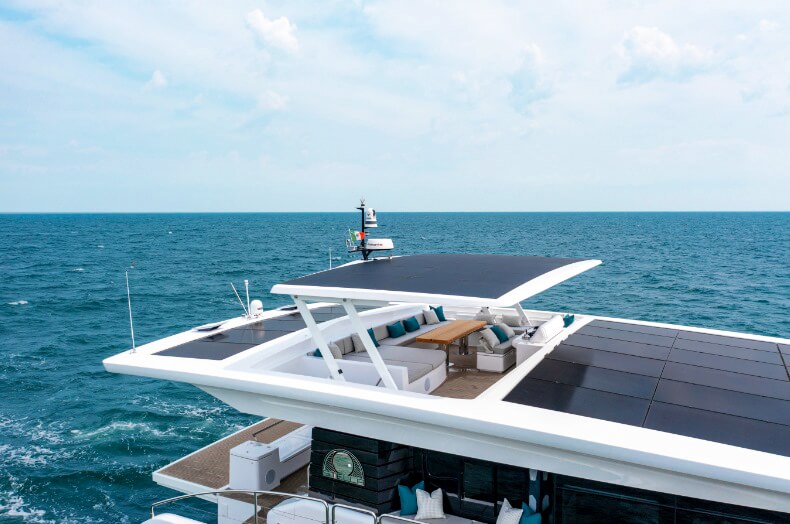 By the end of the year, the shipyard will also launch the three-deck Silent 62, which features an extended hull length and an additional deck instead of the usual flybridge.
More than 15 Silent 60s are also slated for construction at the Italian shipyard, with the first delivery scheduled for early 2025.
"Moving forward, we plan to produce one new unit per month in 2024, and production of the all-electric Silent Tender series will also be based in Fano," Koehler noted. "The first prototype Tender, unveiled at the 2022 Cannes Yachting Festival, was equipped with an electric outboard motor. Now the lineup includes three models - the Silent Tender 400, 450 and 520 - with an electric jet engine."