The renowned watch manufacturer, together with the Swiss yachting team Alinghi, have created a limited edition of unique watches.
Omega no longer a novice in the creation of watches for yachtsmen. But with the Alinghi Omega Speedmaster Dark Side of the Moon, costing $10800, the company surpassed all of its earlier creations.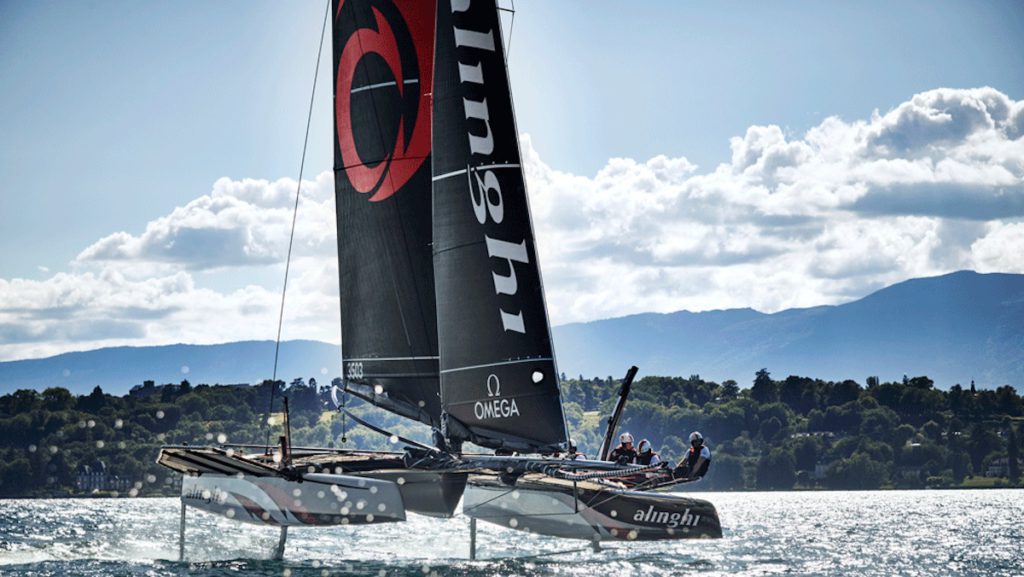 The collaboration is a little surprising considering Alinghi owner and two-time America's Cup winner Ernesto Bertarelli has said the team will not compete in the 2021 Auckland regatta. The reason for his refusal is not officially named, but journalists are sure that it lies in dissatisfaction with the new design of the yachts that will take part in the race. According to the yachtsman, he believes that the annual modernization of the vessels makes the regatta a competition between engineers, not sailors. Modern yachts Bertarelli scornfully calls "catamarans in a monohull."
Also somewhat surprising is the choice of the Dark Side of the Moon series, which was originally created under the impression of the success of the Apollo 8 spacecraft crew - the people who were part of its crew were the first to see the far side of the moon live. Most likely, the choice of the series was made due to its well-deserved popularity and the respect it inspires among watch connoisseurs.
Externally, the new model retained the recognizable design of the series. But it has received some additions that yachtsmen need (like a 5-minute countdown timer), and the case is decorated with a red Alinghi logo, printed on one of the sub-dials and rotating during the countdown. Like all other watches in the series, this model has a transparent case back, allowing you to see their magnificent movement in action.