The vessel has six decks and is equipped with two helipads.
California designer Steve Kozloff (Steve Kozloff) officially presented the concept of a new 100-meter two-masted trimaran called The Trident - "Trident". The premiere took place two months after the presentation of his latest project - the 170-meter superyacht Glory.
The vessel has six decks and is equipped with two specialized helipads. The trimaran's mast is capable of tilting 70 degrees, allowing draft reduction and passage under most bridges. In particular, this technological feature will allow the ship to have direct access to the Panama Canal, San Francisco, San Diego and other harbors.

The Trident is also equipped with a 306-degree Solid Sail mast that can change direction as the sails are raised and lowered.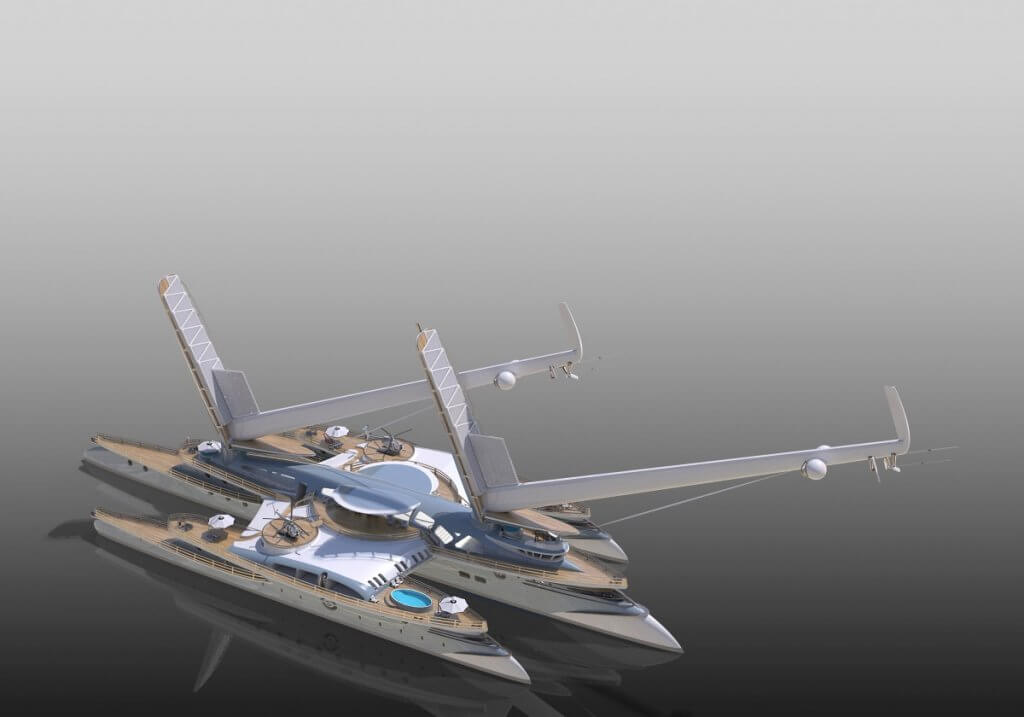 Across the entire width of the trimaran is a space with retractable decks, as well as two large pools and two spa centers in the main hull, in the bow and stern.
The interior of the vessel features a multi-level layout and curved walls and wide windows with panoramic views. The total area of the owner's cabin in the central part of the hull is 210 square meters. Guest cabins can accommodate up to 26 guests, while crew cabins can accommodate up to 20 people. The separate bar and entertainment deck have full panoramic windows, providing a unique view of the surrounding seascape.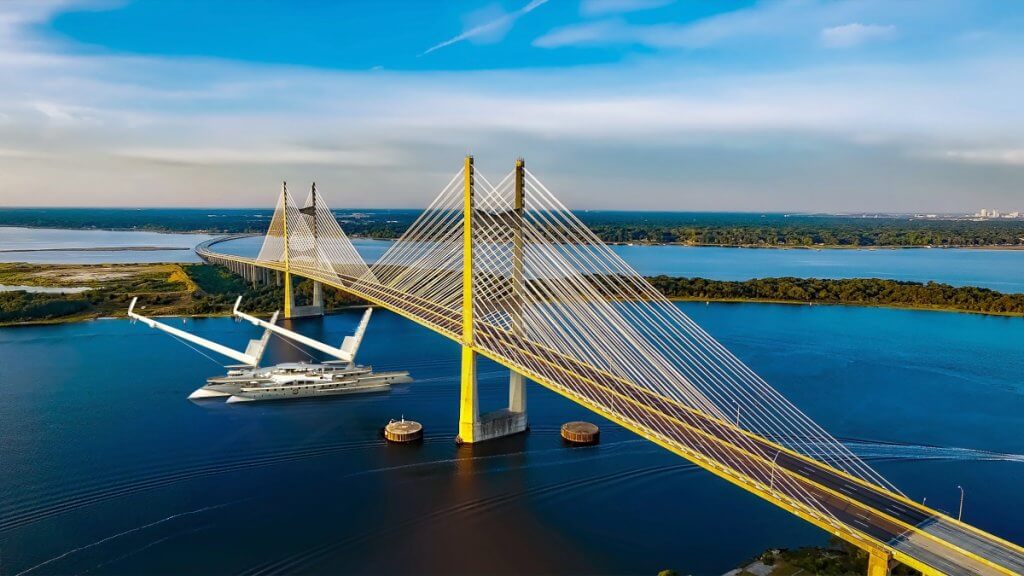 The trimaran's full-size garage houses two tenders, a Nemo U-Boat Worx submarine with a special launching system, and other water toys.
The Trident has a top speed of 14 knots and a range of 6,700 nautical miles. When using hybrid diesel-electric systems together with sails, the power reserve is significantly increased. The maximum speed when moving only under sail can reach 12 knots.