The winner of the World Superyacht Award 2019 in the category "Sailing yachts 60 m and above" was the luxurious 106-meter boat Black Pearl (Black Pearl).
The superyacht was created in 2017 by the Dutch shipyard Oceanco in collaboration with design agency Ken Freivokh Design. It is characterized by the presence of an aluminum hull and a superstructure made of the same material. The boat is equipped with an MTU engine capable of speeds up to 17.5 knots. The superyacht accommodates 12 guests in six cabins.
Through the use of alternative energy sources, a sailing 106-meter vessel is able to cross even the Atlantic Ocean, while consuming only 20 liters of fuel.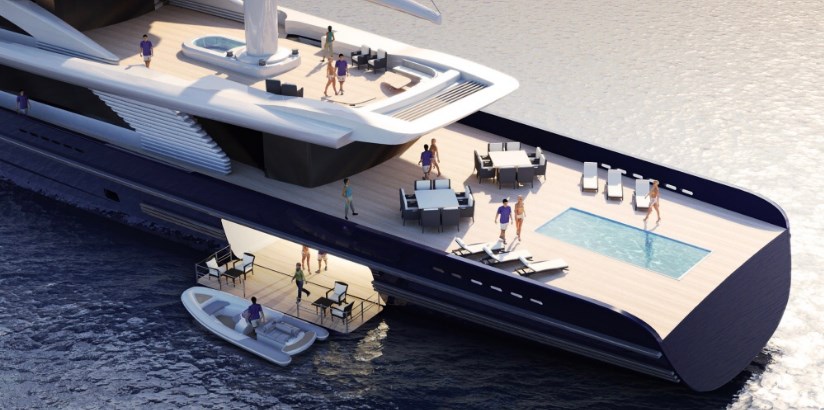 The Solar project, under which the Black Pearl yacht was designed, started when the owner signed a contract with the designer to develop the style. This initially led to the creation of a preliminary 96m concept model called the Nautilus.
It is noted that the interior and layout of the sailboat was originally designed by Ken Fravoch, and subsequently finalized in tandem with designer Gerard Willatt.