Leading British yachting team Ineos Team UK recently launched the new Britannia II AC75, which was developed by Mercedes.
A unique feature of the yacht is the specially shaped hydrofoils. This design is a joint project between Ineos Team UK and Mercedes-AMG F1 R&D.
For about a year, NIP employees were seconded to the British sports team. Their main task was to, through the implementation of innovations used in Formula 1, to maximize the speed of the boat on the water.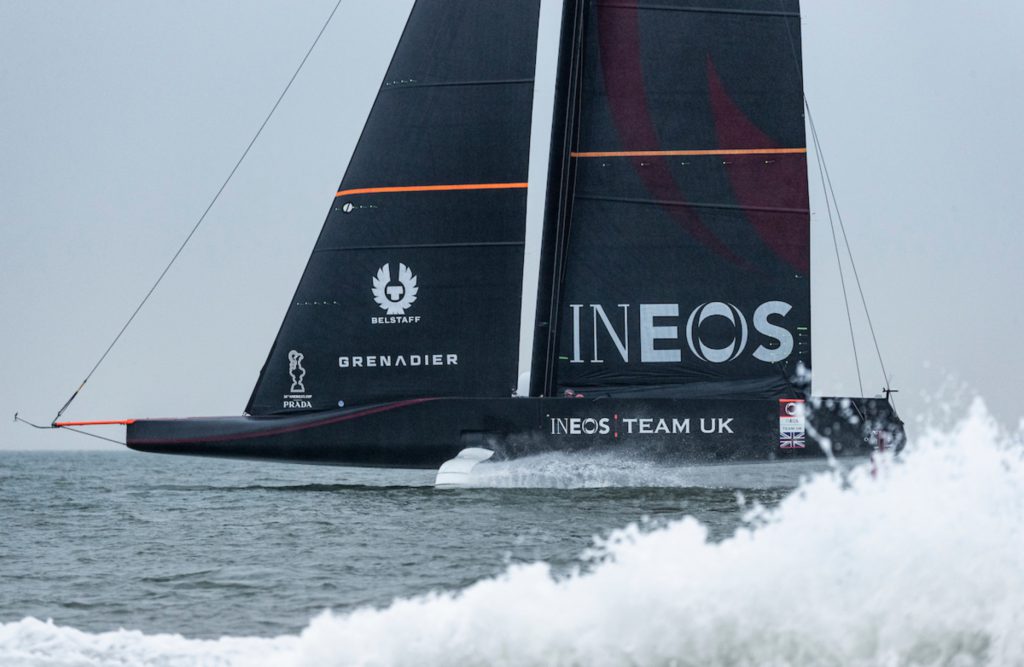 The hydrofoil structure was fabricated at the Mercedes base in Brackley and transported to Auckland, where the boat is currently located. It is noted that this is not the only project in which Mercedes specialists were involved. They also dealt with other sports yacht systems.
Ineos Team UK Chief Engineer Nick Holroyd emphasized that the team of German specialists is distinguished by special attention to all nuances. Even the smallest details, a competent approach to production and assembly, can provide an excellent increase in speed. With the support of NIP Mercedes, it was possible to make progress in the field of fine tuning and to provide the vessel with higher efficiency.