The new boat has a revolutionary in its segment bow with a movable zone.
The young Italian shipyard FIM, specializing in cabin cruisers and open cruising yachts, has presented photos of the new 470 Regina model.
The 15m yacht was first presented at this year's Cannes Boat Show and won the prestigious "Best Revelation of the Year" award. By the end of 2023, the shipyard promises to build four more ships.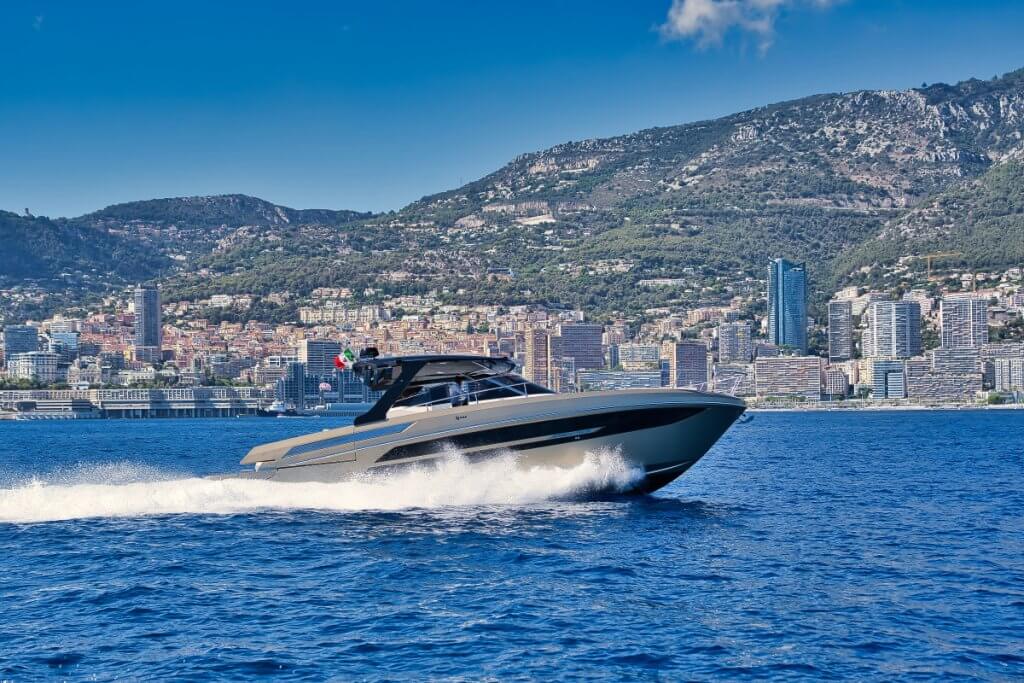 "This is a fair reward for all the sacrifice and effort that a growing brand has to make. It demonstrates that we are on the right track and gives us an incentive to continue new projects and developments," commented the company.
Although FIM entered the market in 2019, its founders Corrado Piccinelli and Manuela Barsella have twenty years of experience in yacht building and refurbishment.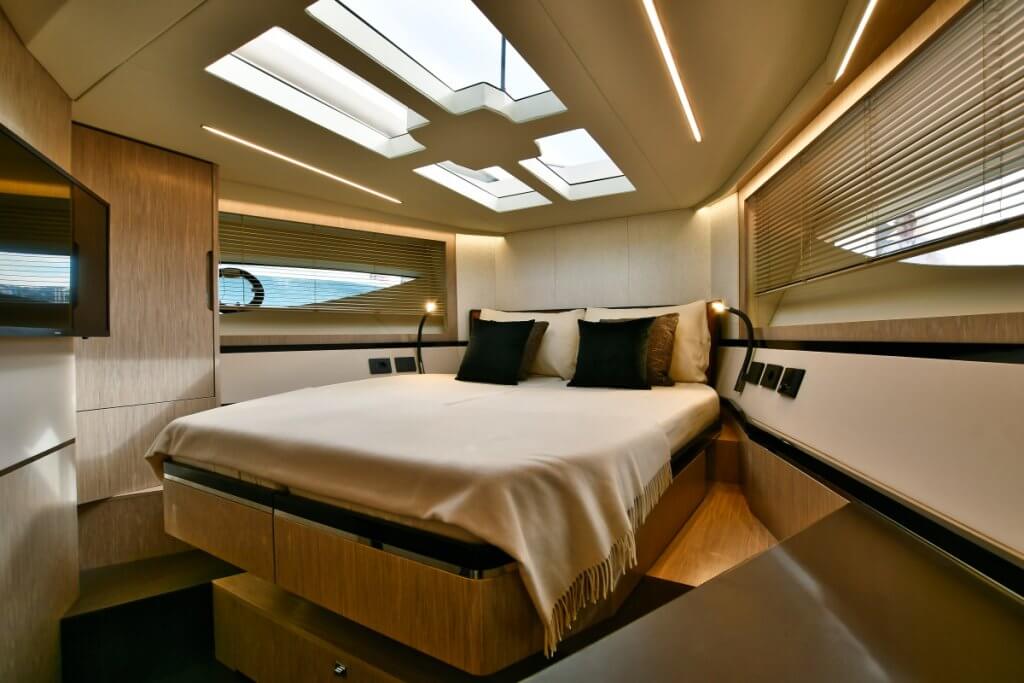 Piccinelli describes his new brainchild as "a beautiful boat with unexpected spaces" and "unique features that set her apart from other yachts."
In particular, the 470 Regina has a segment-revolutionary bow with a movable sunbathing area and a central pool. The space can be divided into two parts and shifted to the side, forming an additional beach area. It is also possible to transform with the organization of a pool or an additional dining area.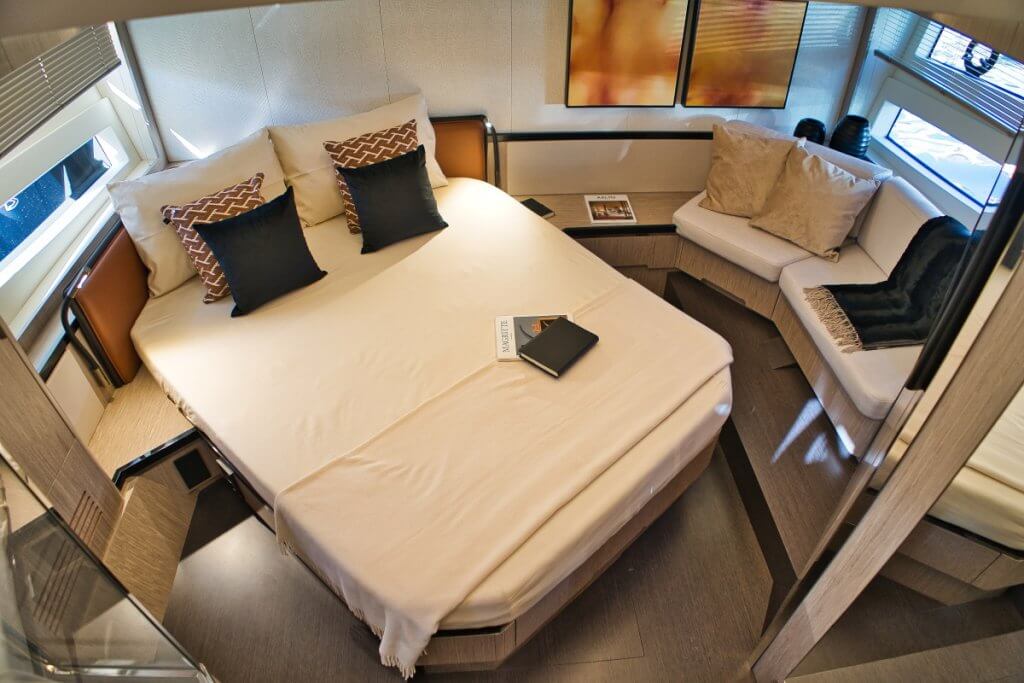 "Usually this is the most sacrificial area of a yacht, although it actually holds great potential because it offers privacy and more contact with the sea. That is why we decided to recreate a second cockpit in the bow, with an electrically opening sun lounger and the possibility of adding various accessories."
It was thanks to the implementation of the Boat Life concept that the yacht received recognition from the international jury. Presenting the prestigious award, the experts noted that yachts of this size "rarely offer such a spacious below deck space."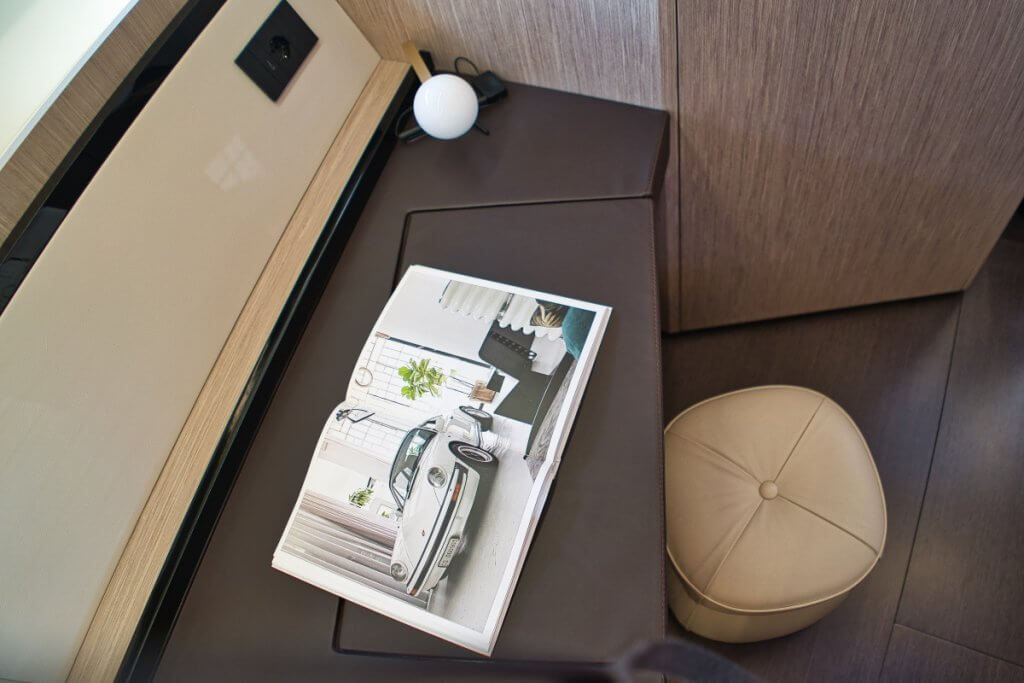 The interiors of 470 Regina combine comfort and luxury through the use of modern woods, marble and Italian furniture. The vessel includes two 2.15m high master cabins, while the owner's bow cabin offers versatility with a variety of space configurations.
In early October, FIM announced the opening of a new 5,000 square meter production base. Thanks to this, the shipyard expects to increase its own capacity and introduce the 420 Regina next year, as well as the coupé and flybridge versions of the 470 Regina.