Presented at the Cannes Boat Show, the yacht was among the winners of prestigious European awards.
In particular, the M48 was among the eight winners of the Design Innovation Award. This award is given annually by an international jury to new models presented at the Genoa International Boat Show. The award, established by the Italian Marine Industry Association and I Saloni Nautici, is designed to support the latest projects in the world of marine design.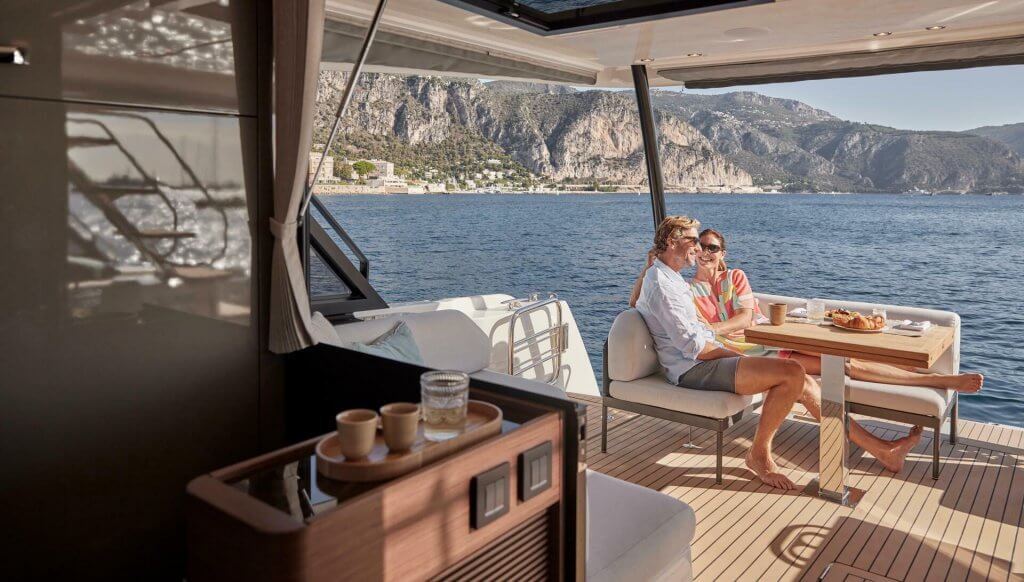 The Prestige M48 received a special award in the multihull category for developing "a new typology that combines comfort and performance".
The manufacturer notes that the yacht has "amazing performance, unique in its segment" and offers "unprecedented freedom of movement and stability for calm moments at sea", and also promises "life in harmony with the sea at a gentle pace" with spacious, well-lit and refined rooms for maximum comfort.
The yacht has also been shortlisted for the European Powerboat of the Year 2023 award, which is given by the German magazine Boote to the most outstanding new vessels on the European market. The winners will be announced at the Dusseldorf Boat Show in January 2023.