British writer and traveler Leah Ditton broke the solo rowing record with a grueling swim from the US mainland to Hawaii.
The woman covered a distance of 4,000 km and spent about three months at sea. After 12 weeks of travelling, Lia set the women's solo rowing world record. The 40-year-old writer swam a distance of 2,700 nautical miles, starting from the port of San Francisco and finishing on the Hawaiian island of Oahu.
According to the record holder, during the journey she had to face many difficulties. In addition to physical fatigue and tension, she experienced psychological problems, food shortages, and a constant unfavorable course. During the storm on June 17, the athlete almost gave up, but managed to find the strength to cope with the wind, huge waves and continue on her way.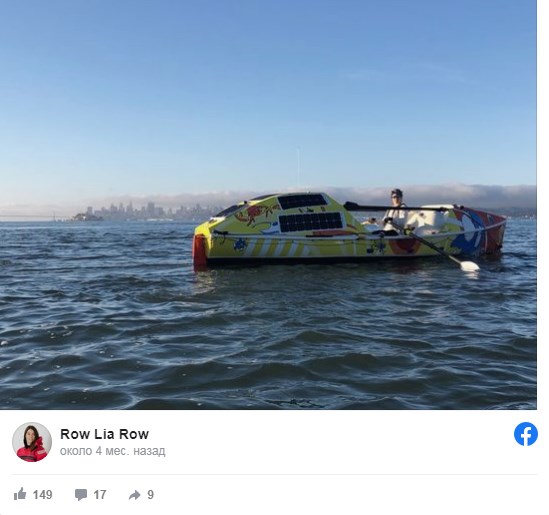 In a day, Lia covered about 48 km, without stopping rowing with oars for six hours. In between physical activities, she tried to rest and recuperate. A serious test for the traveler was a meeting with sharks. One of them started ramming the boat at night, trying to catch fish. However, soon the predator swam away.
In the near future, Lia plans to make an even more dangerous swim from Japan to San Francisco. The woman will have to swim the route, twice as much - 8000 km. Nobody in the world has done this yet.