Royal Huisman has completed construction of the 81-meter aluminum-hulled yacht Sea Eagle II, which is the largest sailing ship in the shipyard's 136-year history.
According to the developers, Sea Eagle II is the embodiment of the customer's dream of an ideal sailing vessel.
The yacht is the largest boat with an aluminum hull, and among all ships it ranks seventh. It was built in record time, which was not even affected by the coronavirus epidemic. Work began in the summer of 2017, and the yacht was handed over to the owner in July of this year. The sailboat was ordered by a businessman and yachtsman from Taiwan, for whom the Royal Huisman shipyard built the 43-meter Sea Eagle I in 2015.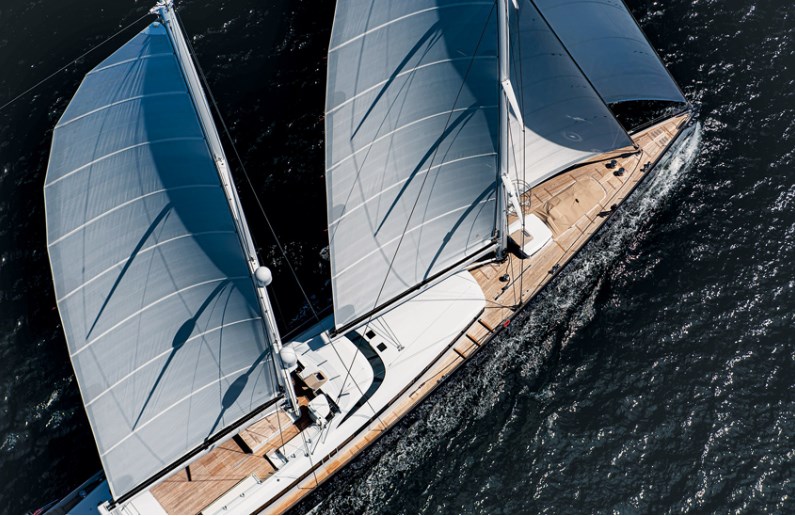 The Sea Eagle II yacht was developed by the company in collaboration with the design studio Dykstra Naval Architects. The sailboat received an unconventional straight bow and a large flybridge with a huge outdoor seating area. As design author Mark Whitele notes, such a huge open deck provides the boat with a "proportionate and clean silhouette."
The interior is made in the style of minimalism. The sailboat can be used not only for family holidays, but also for business meetings. For this, a spacious conference room and a large dining table for 16 people are provided. The yacht has six cabins for 12 guests, a separate VIP room for the owner and cabins for 14 crew members.