Sunreef 140 is a new sailing catamaran that will be available, including in an "eco version".
The Polish shipyard Sunreef Yachts, which specializes in the production of luxury motor and sailing multihull yachts, has unveiled its new concept. The Sunreef 140 is a 42m sailing catamaran that will be available, including an "eco version", equipped with a "green engine" and a solar energy system.
The main features of the catamaran are the central cockpit with seating and dining area, which connects to the beach club on the lower deck. Here are terraces that increase the space to "a huge beach club for walking." Next door is a gym stinger and a jet ski garage with a filling station and launching system.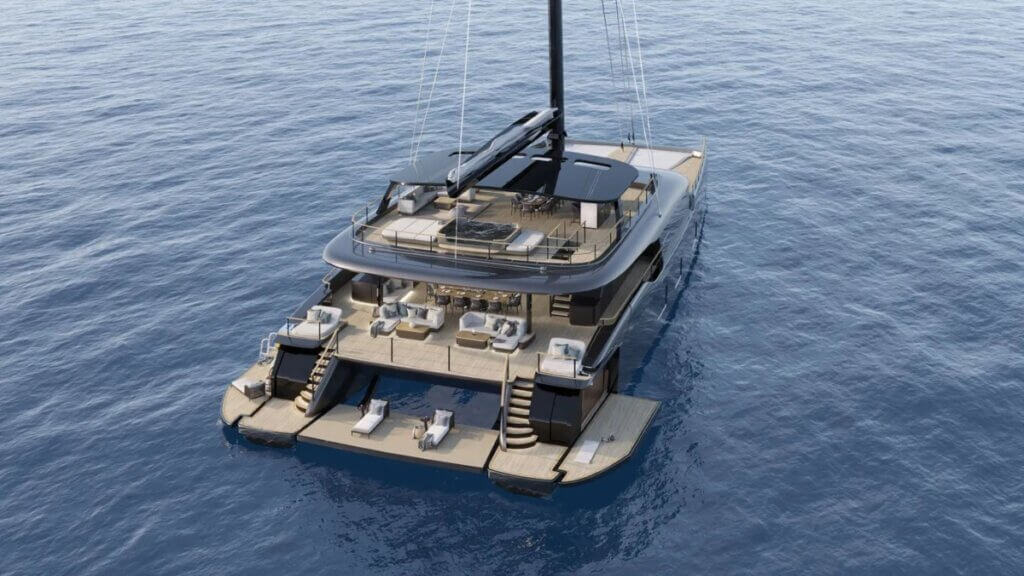 The new Sunreef 140 will have six cabins, including a panoramic owner's suite that will accommodate twelve guests.
The bow terrace of the catamaran will include a swimming pool with a spa and a separate area for sunbathing. The upper deck features an al fresco dining area, bar and lounge area.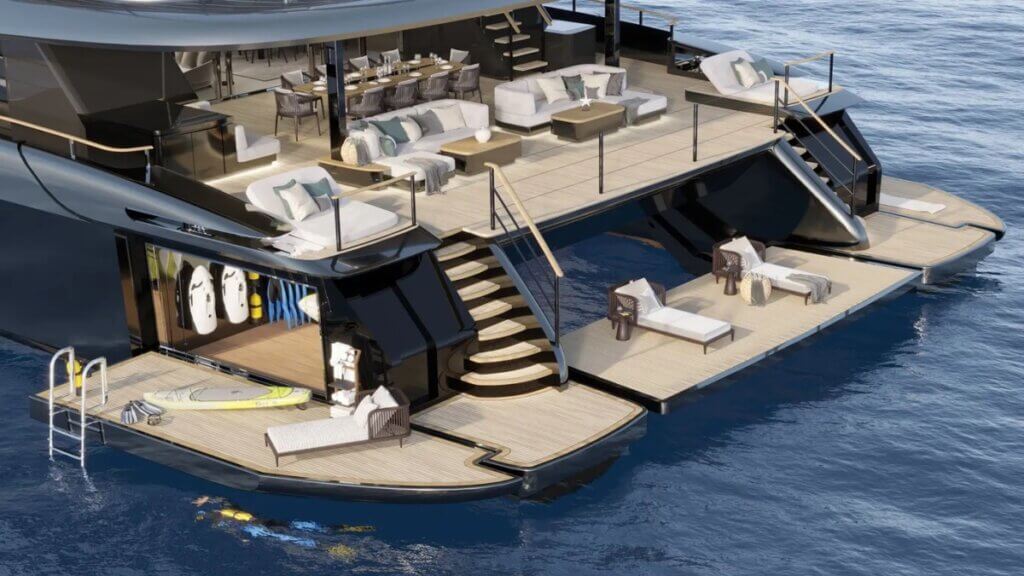 Like other models in the sailing range, the new Sunreef 140 is equipped with a rig that harnesses the wind for extra propulsion and efficiency. Fully customizable, it can be equipped with both traditional diesel engines and electric motors.