Renowned yacht designer Steve Kozloff has unveiled his latest concept design, the 61m Arctic Owl expedition boat.
Specially built for scientific research, Arctic Owl has a helicopter hangar and a garage to house the U-Boat Worx NEMO.
Tender garages on the port and starboard sides can accommodate several "water toys" and equipment. The boat has two stern cranes designed to deploy and lift research equipment and ground vehicles.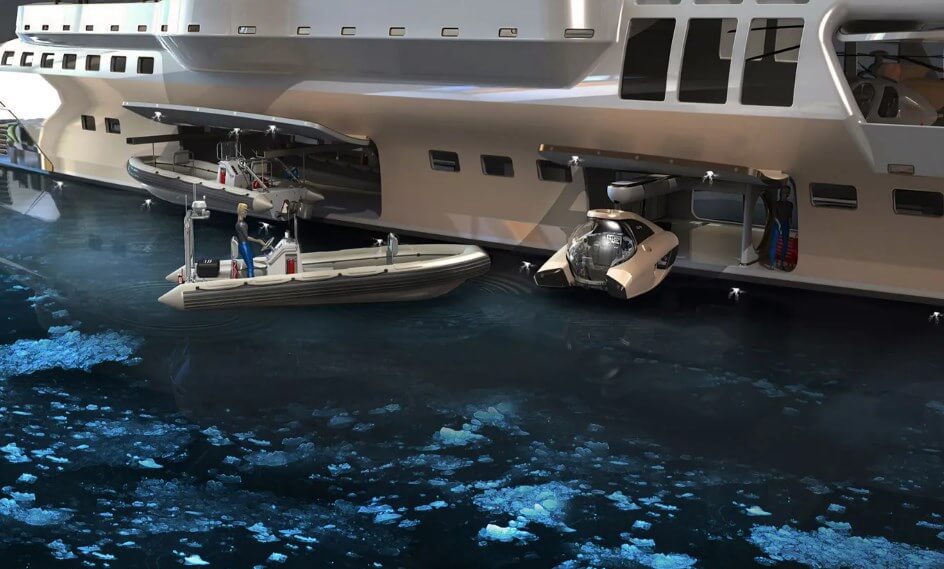 Equipped with an ice-grade steel hull and aluminum superstructure, the Arctic Owl combines a rugged exterior with a luxurious interior. The yacht has six cabins to accommodate 10 guests and six crew members.
Large windows with panoramic ocean views are located aft and on the bridge, while the spa is located on the flybridge. A large swimming pool has been implemented in the bow, which, if necessary, can be closed with a special platform.
Powered by two Cummins hybrid diesel-electric engines, the Arctic Owl has a top speed of 18 knots and a cruising speed of 16 knots for a transatlantic range of 6,000 nautical miles.