Sealegs International Limited, considered a leader in the creation of amphibians, has introduced a new interesting development - the Sealegs 12M cabin rib.
The vessel is named the largest commercially available amphibian in the measure and is the result of more than a decade of experience in the development of such solutions. Many unique technologies were involved in its creation, and the development team included not only engineers with unique knowledge in the creation of amphibians, but also naval architects and simply owners of various watercraft.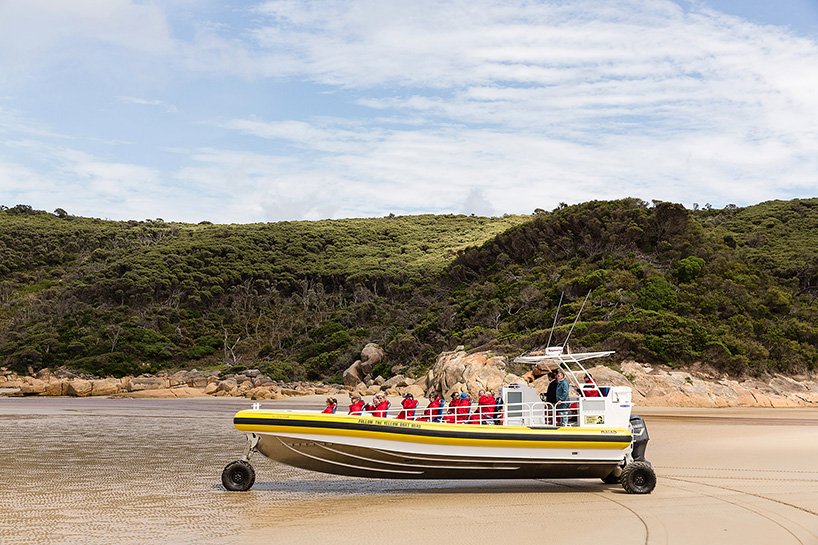 The boat has a total length of almost 12 meters (with raised wheels). It has a fairly spacious fully enclosed lockable cockpit with panoramic windows, which has room for 4 seats with a dining table, as well as a small galley with a stove, sink and refrigerator. On the roof of the cabin there are two rather large transparent hatches. In general, there is enough space on board to comfortably accommodate 12 people, including the driver.
But the main feature of the vessel is, of course, the Sealegs 100 system, which turns it into an amphibian. When the boat is on the water, the wheels located at the bow and stern are raised and resemble a kind of fenders that do not interfere with movement in any way. To land on land, they are lowered, as a result of which the ship turns into an all-wheel drive 3-wheel vehicle capable of moving at speeds up to 8 km / h. The maximum water speed is 40 knots, powered by two outboard motors.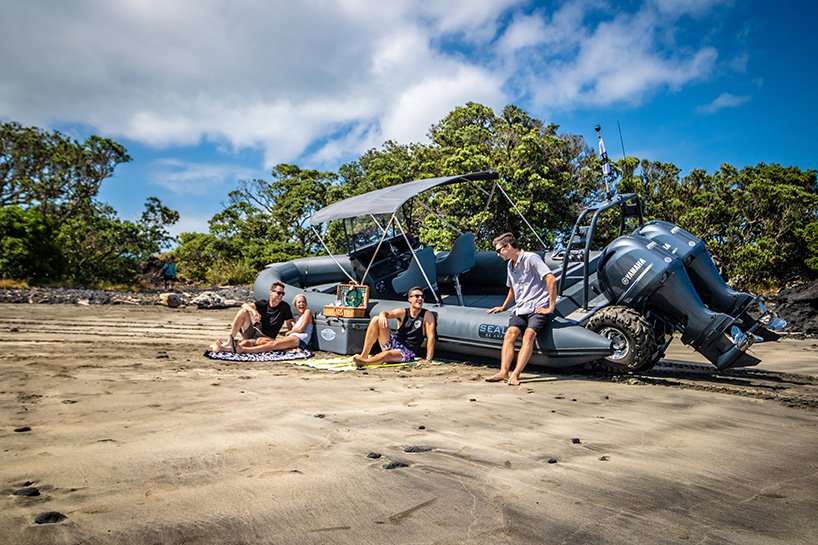 An important feature of Sealegs 100 is that this system can be used on vessels of various shapes and sizes. She has already aroused the interest of ship owners around the world.
Sealegs 12M cabin rib has already passed all the necessary tests. This boat should go on sale in 2021. Buyers will be offered a variety of configuration options.