With its outstanding design, the Project 406 is the world's first superyacht designed specifically for sport fishing.
The unique vessel was designed by Vripack Yacht Design and will be built by Royal Huisman. The Project 406 is custom-designed for an unnamed experienced yachtsman and sport-fishing enthusiast.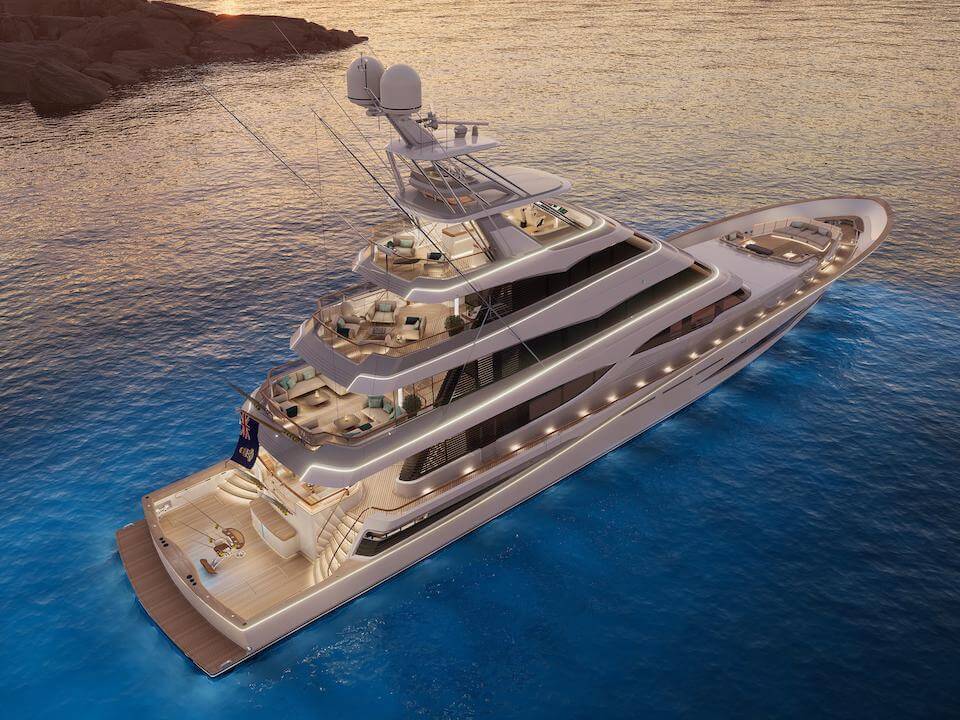 The technical characteristics of the vessel are also not particularly disclosed. It is known that the hull and superstructure of the yacht are made of aluminum, in order to reduce weight and reduce draft - this is necessary to be able to visit shallow fishing grounds. As for the appearance, it is unique. The Project 406 has clean, geometric lines that create a recognizable silhouette of a sport-fishing vessel with a high superstructure and flared bow. She is a unique yacht capable of offering maximum fishing pleasure during the day and a relaxing penthouse atmosphere at night.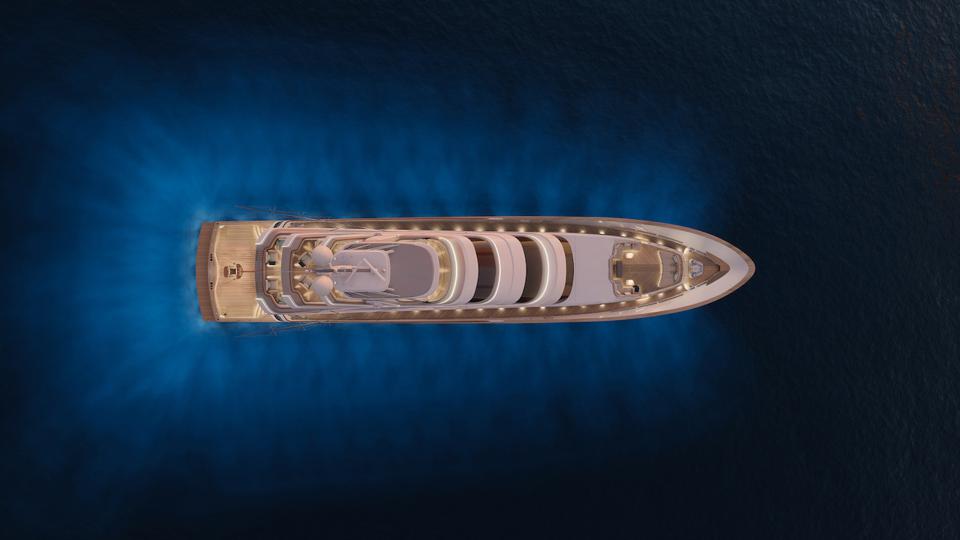 According to Royal Huisman CEO Jan Timmerman, what his team loves more than anything is tackling new engineering challenges, especially when it comes to unique and interesting projects. The appearance of Project 406 will strengthen the already excellent reputation of the company. And the creative director of Vripack Yacht Design, Bart M. Bauhaus, called the unusual vessel a "sport fishing yacht on steroids."
In recent decades, the popularity of sport fishing has increased significantly, which has led to the emergence of a number of large specialized yachts, ranging in length from 30 to 40 meters. But all of them will now seem small compared to the 52-meter Project 406, which can be called a serious step forward in this direction.