The E1 series will use hydrofoil structures, while the appearance of the vessels seems to have come to us from the future.
No one will surprise anyone with Formula E electric car racing, soon we were promised the Airspeeder flying electric car races. Now it's time to race all-electric hydrofoils. We are talking about the E1 series, which is already fully sanctioned by the International Union of Powerboating (UIM) and is essentially an electrified version of the F1H2O racing series.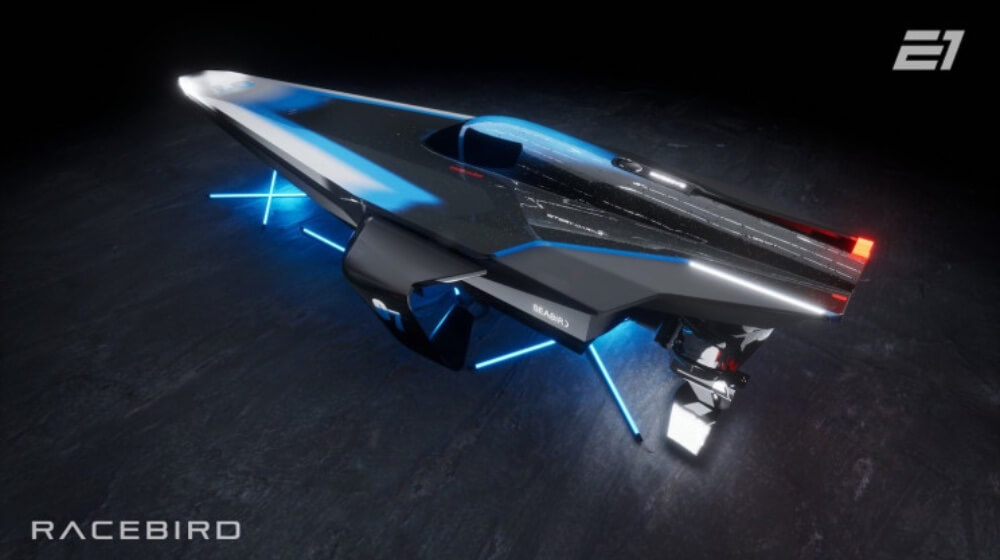 Racebird motor boats developed by Seabird Technologies and Victory Marine will take part in the competition. Outwardly, they most of all resemble spaceships, as if taken from a fantastic work. Such as the racing interplanetary yacht Razorback from the popular TV series The Expanse. The effect will only be enhanced by hydrofoils capable of lifting the vessel above the water by about 40 cm - from the side it will seem as if it is flying above the water surface.
The Racebird is 7m long and 3m wide (including hydrofoils). The boat will weigh about 800 kg and reach speeds of up to 95 km/h. Noticeably lower when compared with F1H2O boats capable of accelerating up to 250 km / h. If the fate is that the organizers of the E1 series competitions promise very spectacular races, then such a difference in speeds may be bewildering. However, do not forget that everything is just beginning and such competitions will be held for the first time, while F1H2O is the pinnacle of modern powerboat sports.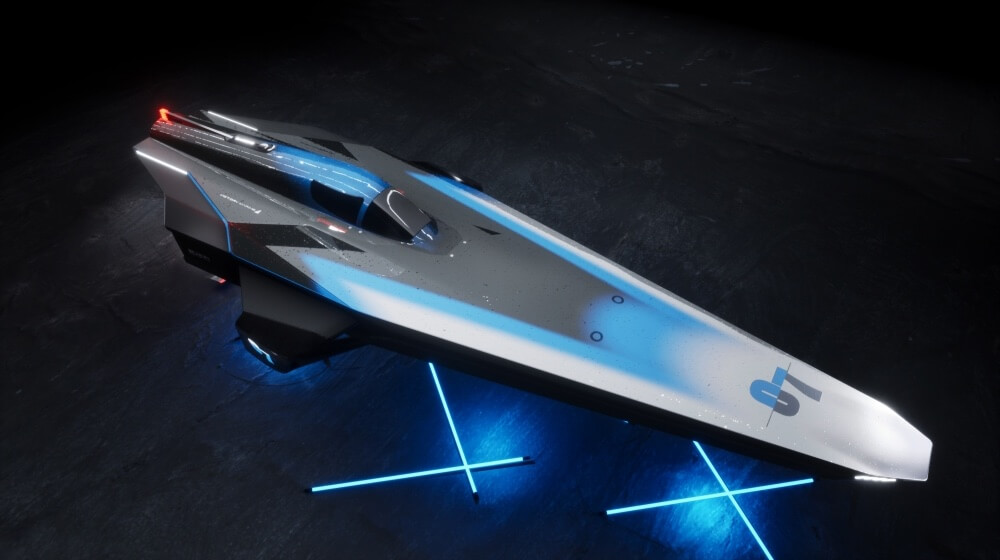 The future of electric boat racing is still uncertain. But given that the Formula E audience is growing at 25% every year, it should be assumed that the E1 series will also become quite popular. Competitions will be held in places where everyone can visit them. And the novelty of the idea and the futuristic appearance of racing ships will surely attract many sports, technology and just curious fans.
In addition, it is expected that the organization of such competitions will contribute to the development of electrified transport in general. This is not only about simple promotion, the organizers of the competition say that the charging stations at the competition venues will be publicly available. And the more such locations around the world, the more popular electric transport will become.
The first racing season of the E1 series is scheduled for early 2023. One of the likely locations for the races is Saudi Arabia. Seabird also says it plans to introduce a commercial version of Racebird in the near future. Considering how magnificent this ship has, there is no doubt that there will be many who want to acquire such a "toy". The prototype of the first racing version of the boat will be demonstrated towards the end of this year.