When it is not possible to go abroad on vacation, smart tourists begin to look for some "corners of Europe" or "Russian Maldives" in the vastness of the Russian state.
One of these non-standard places is a unique fishing village located near the village of Shumash in the Ryazan region, which resembles the Norwegian wooden city of Bergen. The designers of the Rybatskaya Village hotel complex managed to recreate an authentic corner of Norway in the Ryazan region.
Scandinavian romance is represented by bright red small houses with a triangular roof, a striped lighthouse, similar to the coastal Norwegian lighthouse Lindesnes, and the Oka River flowing nearby, which resembles the North Sea. And all this beauty can be found not on the shores of the Norwegian fjords, but not far from the village of Shumash.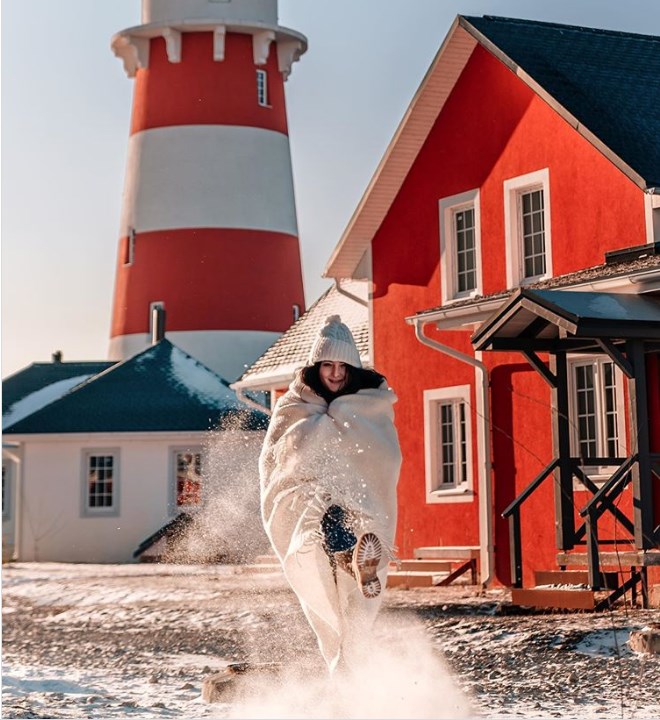 The owners of the project had big plans for it: 20 houses were built, a lighthouse was erected and a restaurant was opened. It was assumed that the visitors of the village would be active lovers of fishing and outdoor recreation.
For unknown reasons, the opening of the complex did not take place, and the construction site was "frozen". However, today everyone has the opportunity to stroll through the Scandinavian streets, take a selfie against the backdrop of amazing red houses or an entourage lighthouse. There are no fences or guards in the Russian Village.     
Credits: StudioBorlenghi Elena Eliseikina.