At the school, it will be possible to take both a theoretical course of lectures and practice in practice on the SV20 and Platu 25 yachts.
A match race is a duel between two teams on identical sailing boats. One of the most spectacular racing formats, made famous by the America's Cup, the world's oldest and most expensive competition, which has been held since 1851.
At school it will be possible to pass both theoretical and practical parts. The theoretical course includes four two-hour lectures, where teachers will explain the rules and definitions that you need to know to participate in a match race, including the pre-start process, start, tacking and wrestling and, of course, a successful finish. A separate part of the course is devoted to strategy and tactics: how to control an opponent, and get out of control yourself.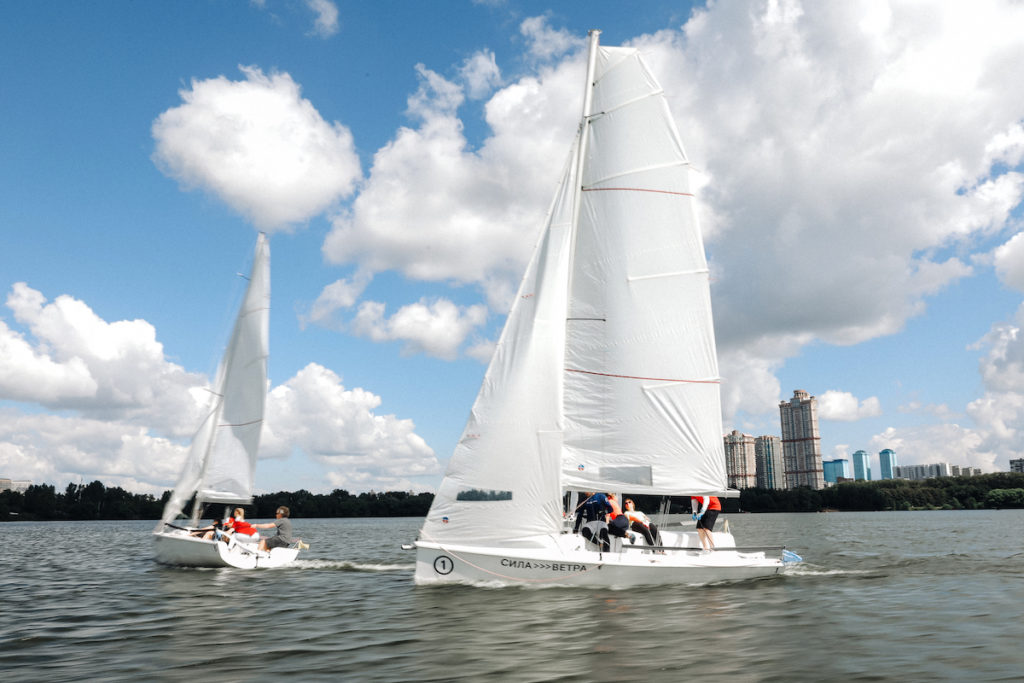 The knowledge gained can be put into practice throughout the sailing season. Training will take place on SV20 sports yachts based in Strogino or in Berezki on Platu 25 boats. The practice program includes the basics of maneuvering, tactics for gaining advantage and close combat, tacking, rounding the upper and lower marks, and the finish line. The match-race requires good training and teamwork of the crew, since every centimeter of the boat's position and every moment of the maneuver is important, so the school pays special attention to communication in the team in the match-race mode. Experienced sailors can take an advanced practical course. You can work both with a permanent team and individually.
For those who want to open the season earlier, from March 22 to March 28 in Gelendzhik there will be a match-race sports camp. The intensive course will allow you to immediately put the theory into practice and understand the format of racing competitions in six days. The acquired skills can be applied both at the club regattas of the Wind Force school and at the grade competitions, which are included in the calendar of the All-Russian Sailing Federation and will be held in five cities at the Wind Force bases in Gelendzhik, Sochi, St. Petersburg, Nizhny Novgorod and Moscow. It will also be possible to get points in the international rating according to the World Sailing system during the races, which in the future will allow you to take part in match-race regattas abroad. 
The teachers of the school will be Alexander Tutuk, coach of the women's match racing team, and Ekaterina Kochkina, number one in Russia in match racing among women, one of the twenty strongest women in the world in match racing according to the ISAF rating.