The yacht, designed by Nauta Design and Farr Yacht Design, is expected to launch in early 2023.
South African manufacturer Southern Wind has announced the start of construction of a 35m SW108 Hybrid sailing yacht. Currently, the ship's hull and deck are being laminated. The launch of the yacht is expected in early 2023.
The yacht was custom-designed by a "young and passionate sailor" by Nauta Design. The ship's naval architecture was designed by Farr Yacht Design.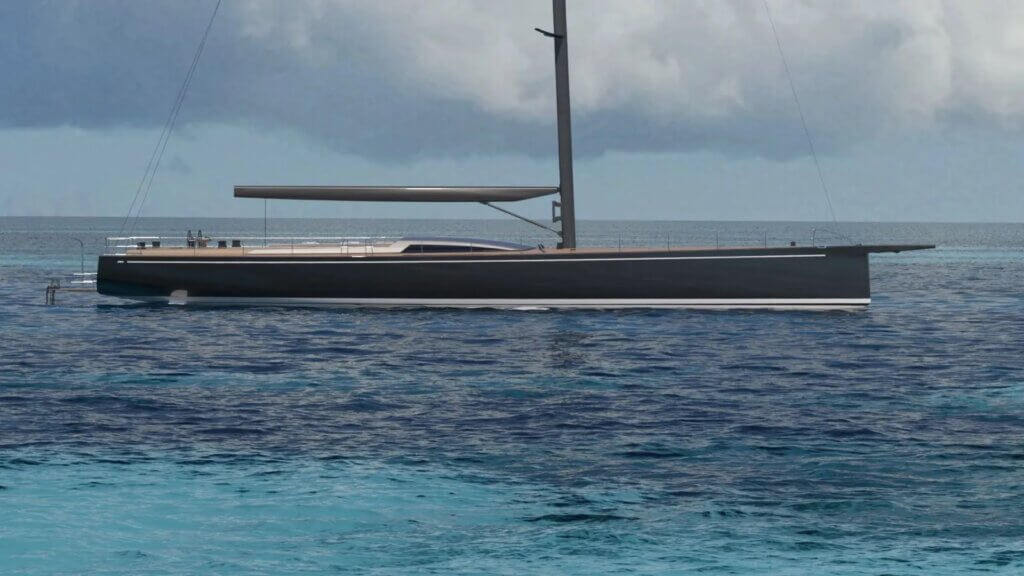 The yacht will have a carbon fiber hull and masts, which will increase its speed characteristics. It is known that the future owner, who made "special performance requirements" of the vessel, is in close contact with the shipyard.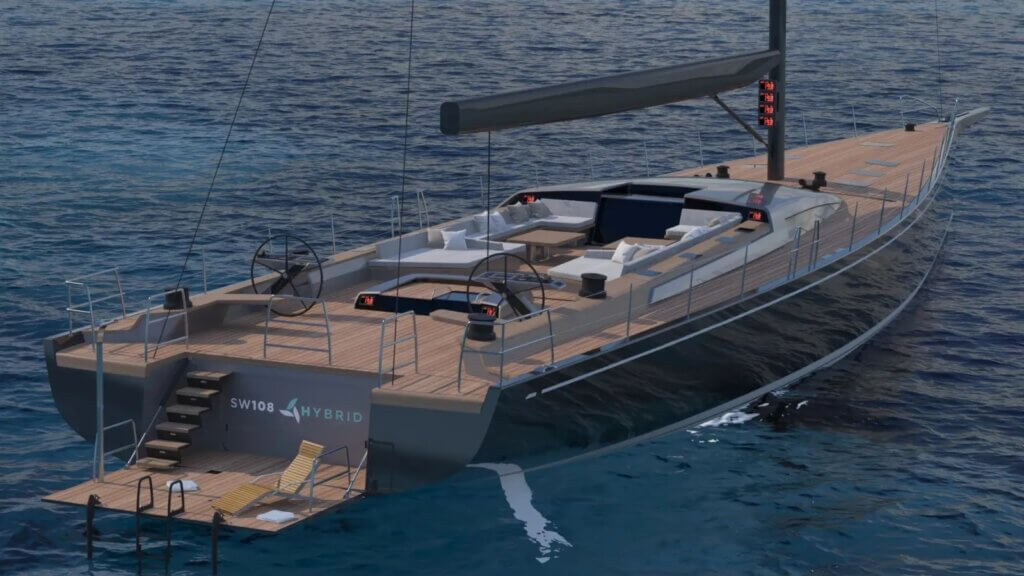 "Production will begin with a well thought out layout for exceptional performance in light wind as well as wind range," commented Farr Yacht Design Vice President Jim Schmeeker, noting that the engine configuration, sail plan and auxiliaries have been optimized through numerous iterations, to best meet the expectations of its owner.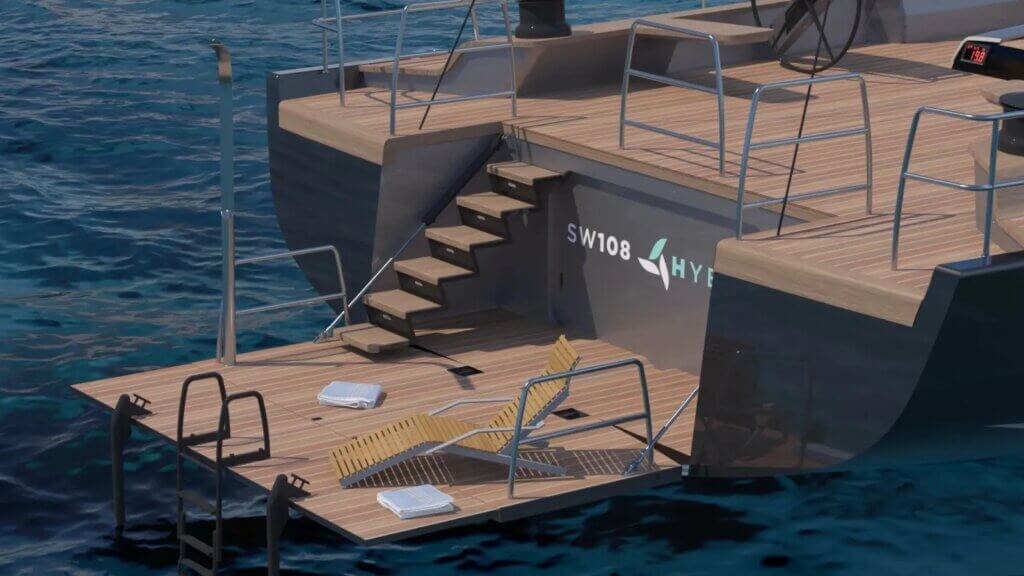 In particular, the maximum performance of the vessel will be ensured by a 6.2 meter long lifting keel, an enlarged sail plan and double rudders. Thanks to the use of carbon fiber and titanium, the displacement of the vessel will be only 73.2 tons. The yacht will be equipped with a hybrid diesel-electric propulsion system, developed jointly with BAE Systems.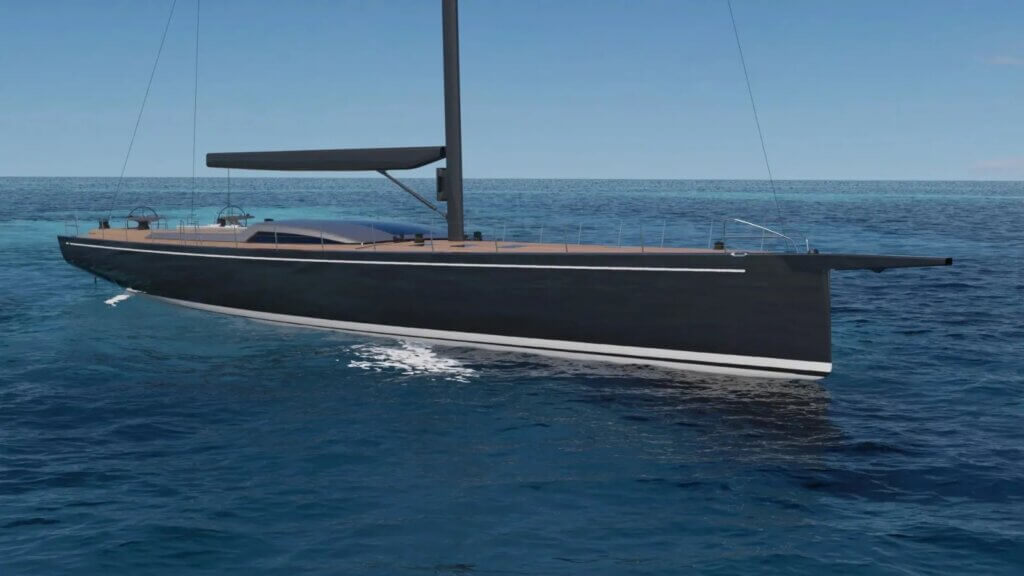 The SW108 Hybrid will accommodate up to eight people thanks to the owner's cabin in the bow, as well as three guest cabins amidships. The seating and dining area will be located forward of the main saloon. In the aft part of the yacht, in the beach club, there will be an opening transom with a garage.