The new cruiser is a "fast and unique" boat with a speed of up to 40 knots.
Winch Design has unveiled the Boston Boatworks 52 express cruiser, created in partnership with Zurn Yacht Design. The 680-foot vessel is opening up a wide range of options for equipment and finishes.
"As a brand that is all about lifestyle, we are delighted to be involved in a project that resonates with us and our clients" commented Jim Dixon, managing partner and creative director of Winch Design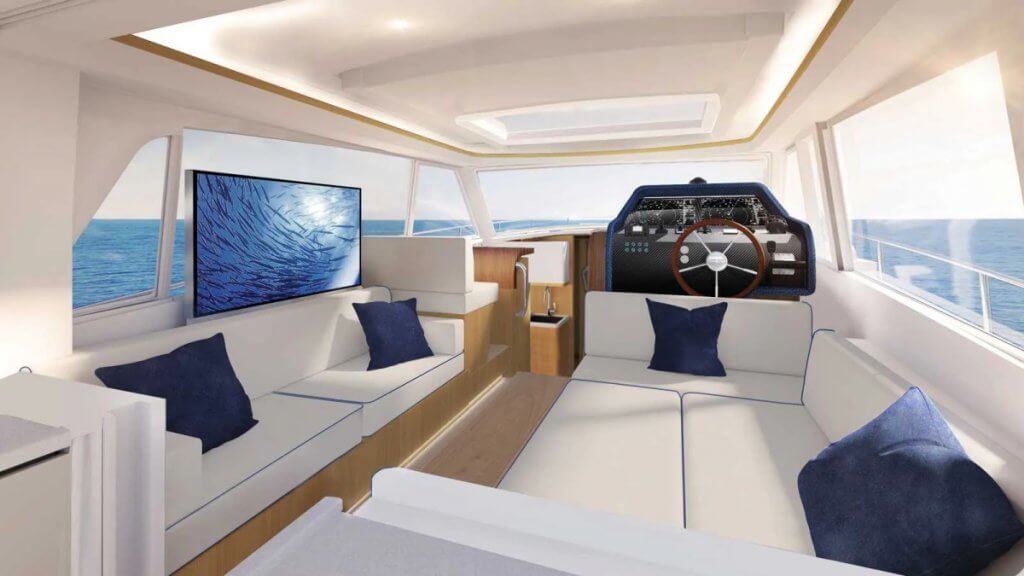 The new cruiser is positioned as a "fast and unique" boat with a speed of up to 40 knots. The ship has a double cabin layout and an interior saloon. She has an open cockpit aft with a fold-out swim platform, and the helmsman's station is forward.
The colors for the Boston Boatworks 52 were chosen in keeping with Nantucket's "spirit and colors. The interior is distinguished by dark blue, white, and orange accents that refer to the sunset theme.
"Winch designed the space to be bright and spacious, incorporating many elegant and intelligent features to enhance the onboard lifestyle," the company said.