The yacht's exterior was designed by Farr Yacht Design, while the interiors were designed by Nauta Design.
Cape Town-based Southern Wind has unveiled the first images of the interior of Nyumba, its fourth SW96 series sailboat. The 29.2-meter vessel was launched in late 2022 and set for sea trials in February 2023.
The exterior design is by Farr Yacht Design and the interiors are by Nauta Design. The sailboat features a composite hull combined with titanium deck fittings, a low roof and minimalistic hull lines.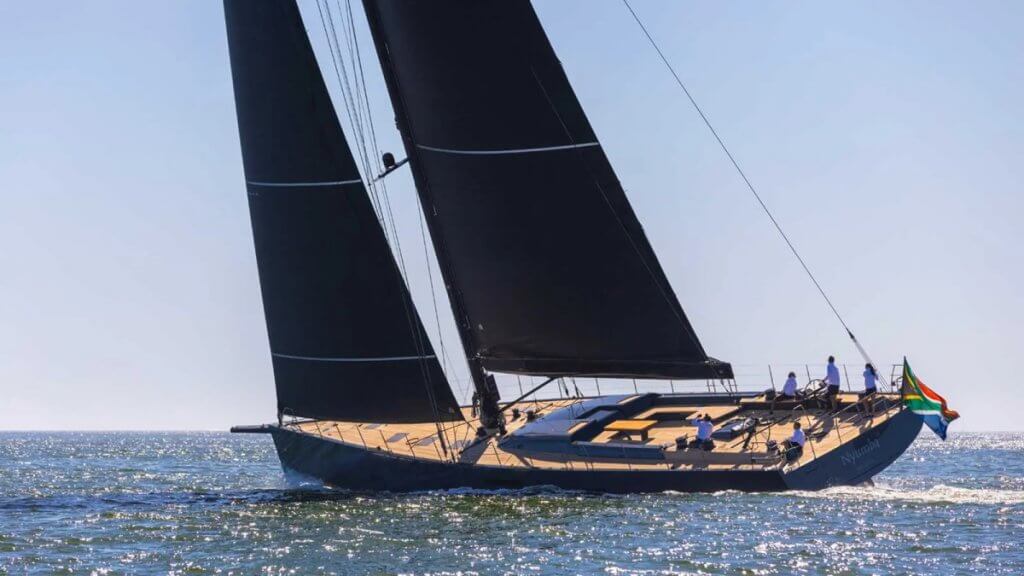 "The owner wanted shorter sunbeds to increase the size of the manoeuvring area aft. We pushed the mainsheet traveller as far aft as we could to the end of the boom, also reducing loads to the minimum; it's now aft of the crew companionway, which is styled to look like a mini version of the coachroof, while the twin helm positions have been brought further forward for better visibility. The consoles themselves are mounted on custom-designed supports that resemble the hub of a propeller or thruster – another of the client's bespoke requests," commented Nauta Design co-founder Massimo Gino.
Inside, the yacht is built according to the classic SW96 layout, with the master suite, two cabins, a bathroom in the middle, and the crew quarters aft. The main salon has a sliding gangway hatch that provides additional natural light.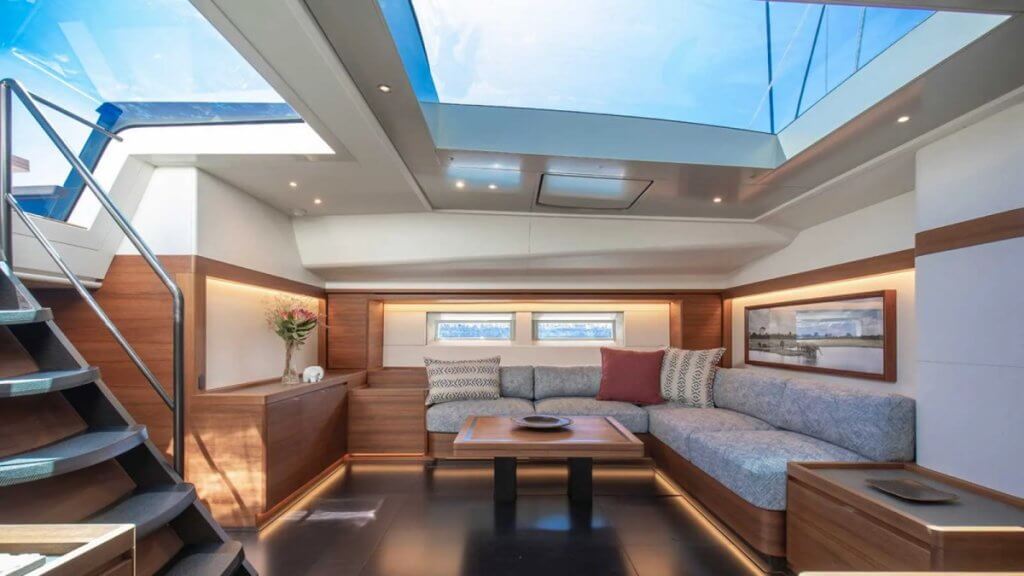 Nyumba is adapted for long voyages and serves as a real home for the future owner. The yacht has a 4.5-meter tender garage and an 8.5-square-meter beach club. The vessel has the patented HybridGen system for zero emissions and can spend quiet nights in hotel mode.
This boat will be the very first to brandish a hybrid-gen system in a superyacht of this size range. Southern Wind and BAE Systems partnered to push the boundaries into a new phase of sustainable superyacht construction, making the owner the first move in this direction." said Marco Alberti, CEO of Southern Wind.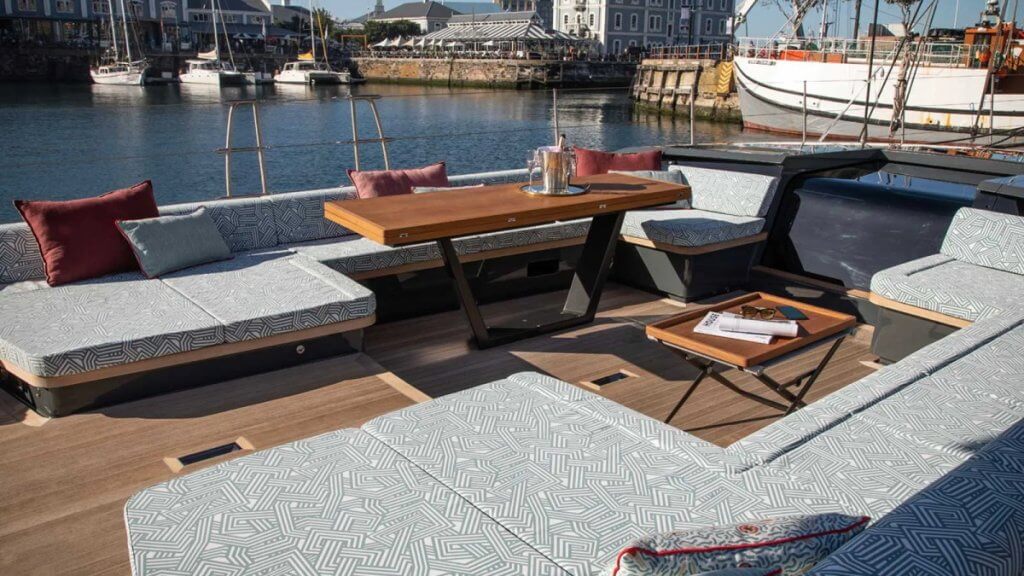 Delivery of Nyumba will take place in the coming weeks - the yacht will join the previously created sailboats Seatius, Ammonite and Sorceress. The fifth model in the SW96 series has been under construction since summer 2022.