FestivAI, Zaha Hadid Architects and Ocea were also involved in creating the concept.
London-based studio Vitruvius Yachts has published a rendering of the national British flagship. The project was a finalist in a competition led personally by UK Secretary of Defense Ben Wallace. FestivAI, Zaha Hadid Architects and Ocea also contributed to the concept.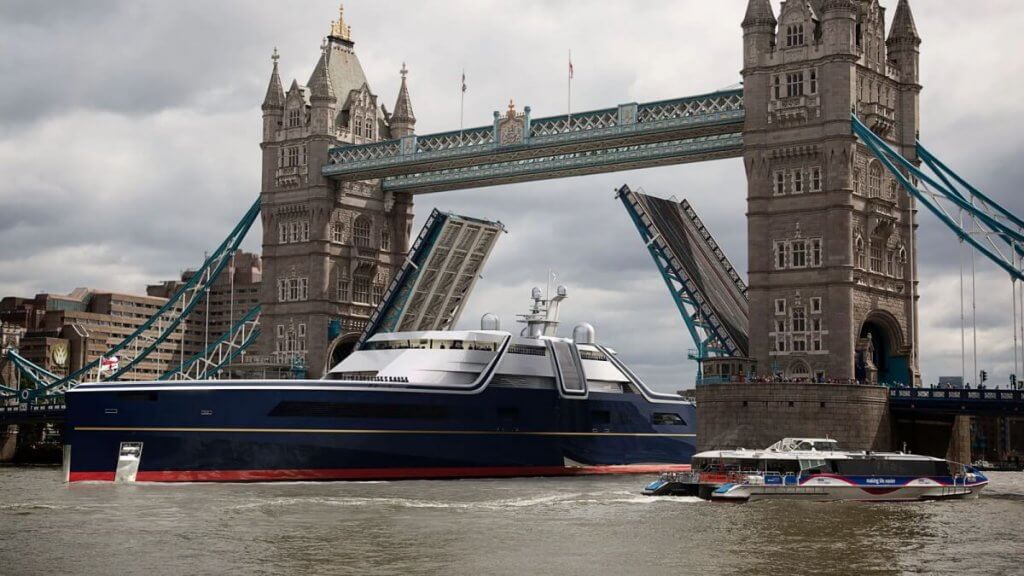 The hull and superstructure of the 125-meter yacht were to be built in aluminum. The focus of the megayacht was on sustainability and sustainability principles. The flagship features a highly efficient hull, which has a drag reduction of 30 percent compared to ships of the same class.
The interior was planned to use recycled materials, among other things. And the interior of the yacht itself is to be equipped as a "floating embassy," adapted for receptions and dinners at the highest level.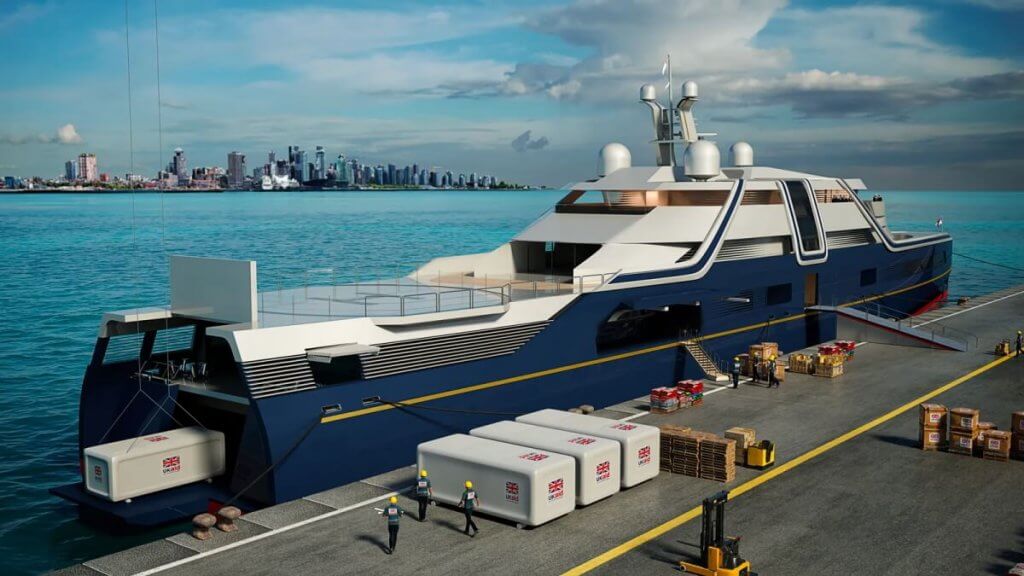 Aft of the flagship is a spacious executive dining room with various configurations through mobile partitions. The central atrium of the megayacht is equipped with displays showing Britain's industrial strength in the maritime field, as well as the kingdom's green technologies and cultural achievements.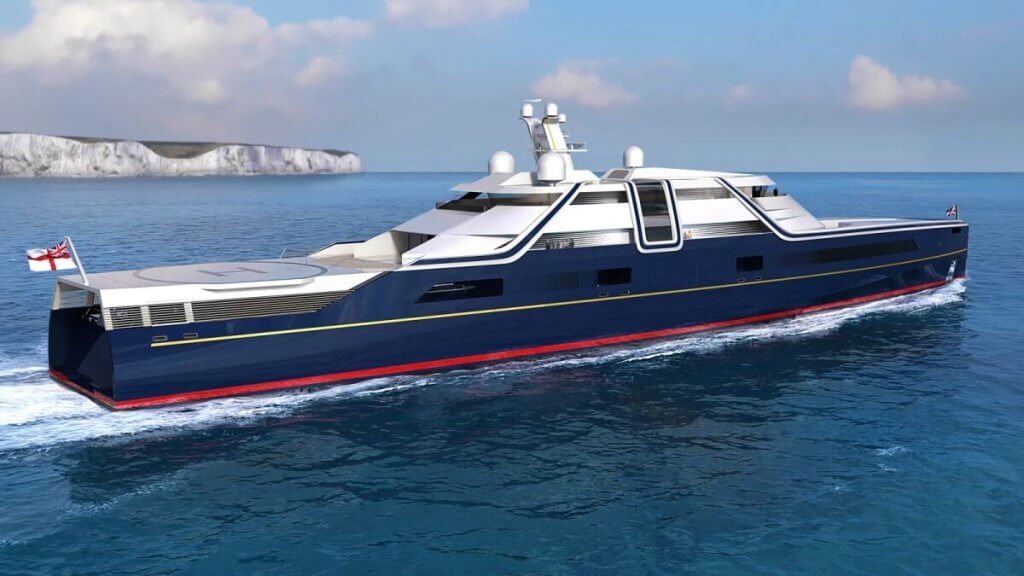 "To design a vessel that will become a benchmark in sustainability as well as demonstrating British excellence and heritage for current and future generations, while also being a symbol of inclusion and diversity, was an enormous challenge," said Philippe Briand. "The nature and intensity of the project kept me focused but also filled me with pride."