Painted in gold, Stefania is a perfect combination of superb design, the latest technology and luxurious interiors.
The main feature of this all-aluminum 41-meter superyacht is, of course, her hull, painted in a beautiful golden hue. The "golden" yacht looks very impressive when the yacht cruising the waters off the Tuscan coast. She was built by the Italian shipyard Dynamiq and is positioned as an "uncompromising station wagon". The development of the yacht was carried out for more than two years, work continued even against the backdrop of the coronavirus pandemic. Stefania is the first in the GTT 135 superyacht series from Dynamiq.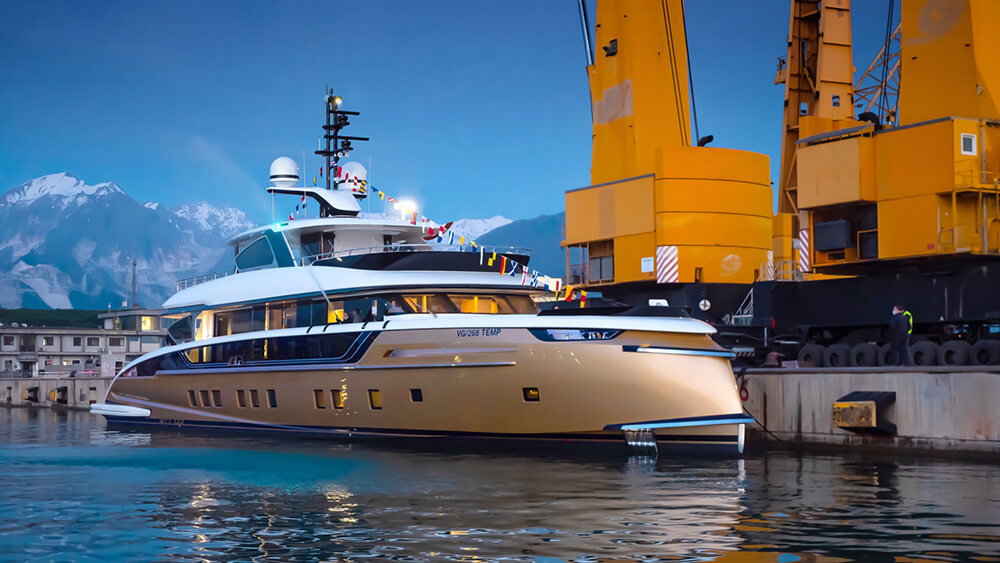 The elegant appearance of the vessel was designed by Dobroserdov Design, while the hull was created by Van Oossanen Naval Architects. The shape of the ship's hull is claimed to provide extremely low drag, thereby reducing fuel consumption as speed increases. Moreover, Dynamiq claims that the yacht performs best in its class.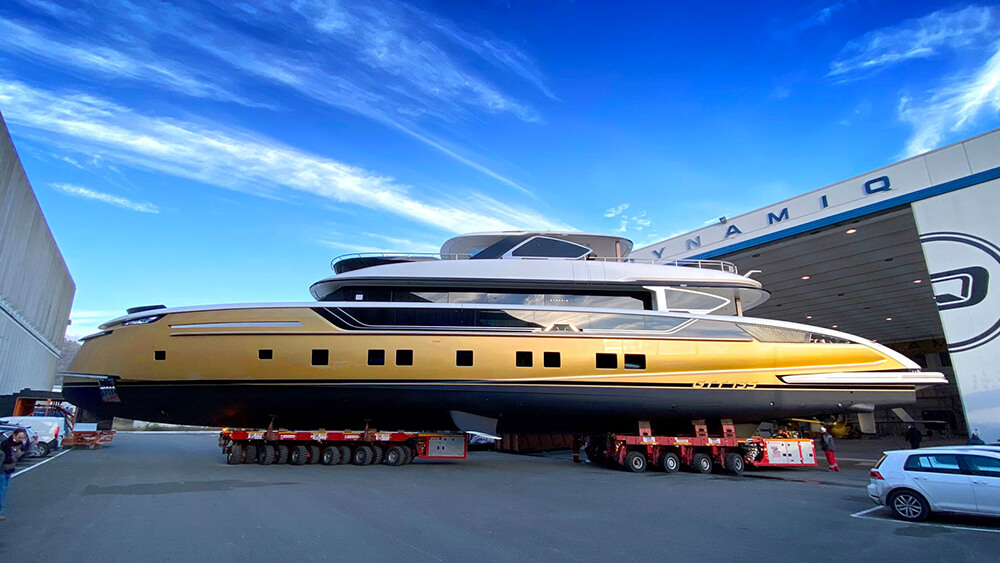 The vessel is powered by two MAN V12 1650 engines, which give her a top speed of 20 knots. At the same time, the fuel reserves on board are sufficient to cover a distance of 3,500 nautical miles without refueling, while moving at cruising speed.
Inside the yacht looks no less impressive than outside. For guests there are five spacious cabins and a luxurious salon with a ceiling height of more than 2 meters. Outside, guests can enjoy a spacious sun terrace of over 100 sqm. m., with a jacuzzi bar and two 75-inch TVs, for evening movie screenings in the fresh air. The main deck features a large swimming pool and the beach club downstairs has its own bar.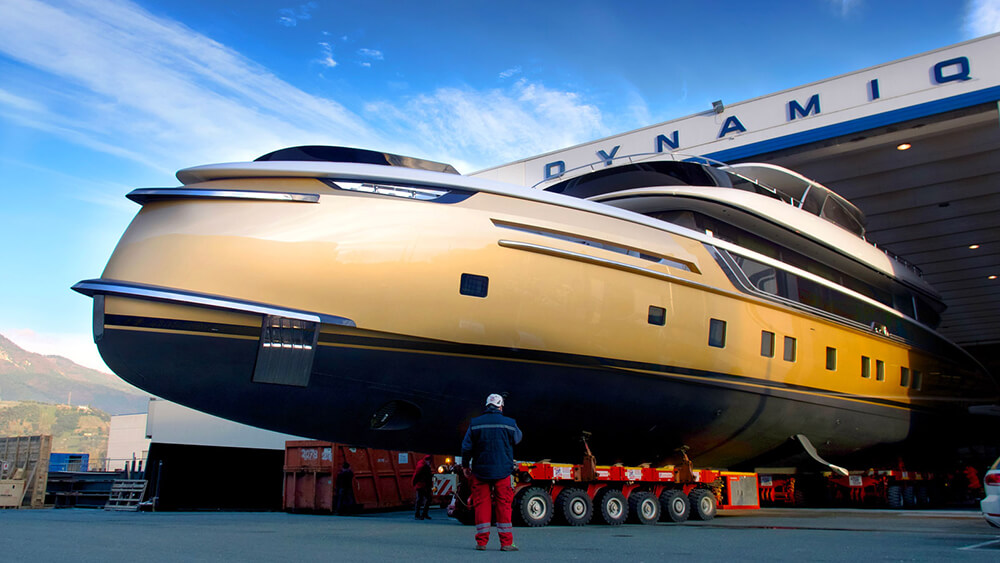 Stefania is now undergoing sea trials, after which she will be available for rent through Arcon Yachts to everyone. The cost of one week of rental is expected to be approximately $200,000 per week.