London-based design firm Uros Pavasovic Studio celebrated its first anniversary with the release of the Cobra jet yacht concept.
At a time when airlines are forced to suspend flights due to the pandemic, shipbuilders have come up with a creative new way to use jet engines as power sources for superyachts. According to the project, the Cobra hybrid yacht will be equipped with 15,000 hp engines, which are planned to be placed above the upper deck. Jet engines, as conceived by the authors of the project, should spin the generators and generate energy for the ship's electric engines.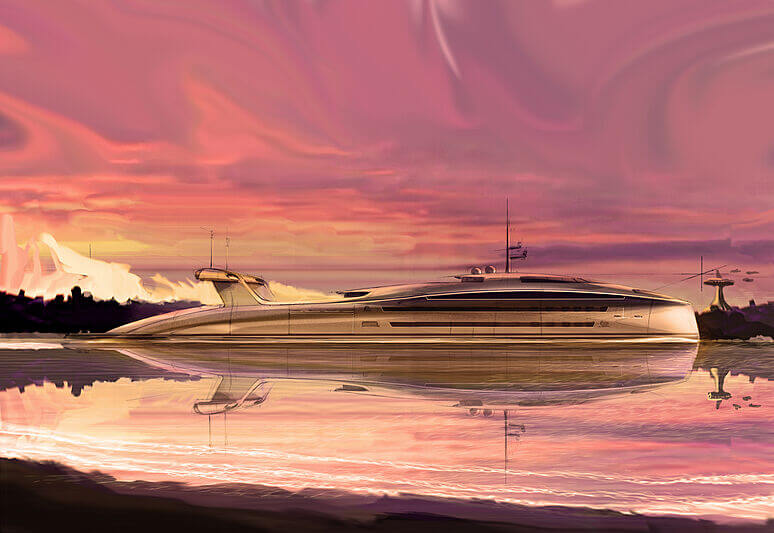 The 130-meter Cobra is the result of the creativity of designer Uros Pavasovich, inspired by the style of military aircraft. This is especially evident in the lines of the bow house, which resembles the streamlined canopy of a fighter. The design of the yacht is also inspired by ekranoplans, the flying craft of the Soviet era, in particular the KM of the 1970s, nicknamed the "Caspian Monster" due to its jet engines and awe-inspiring size.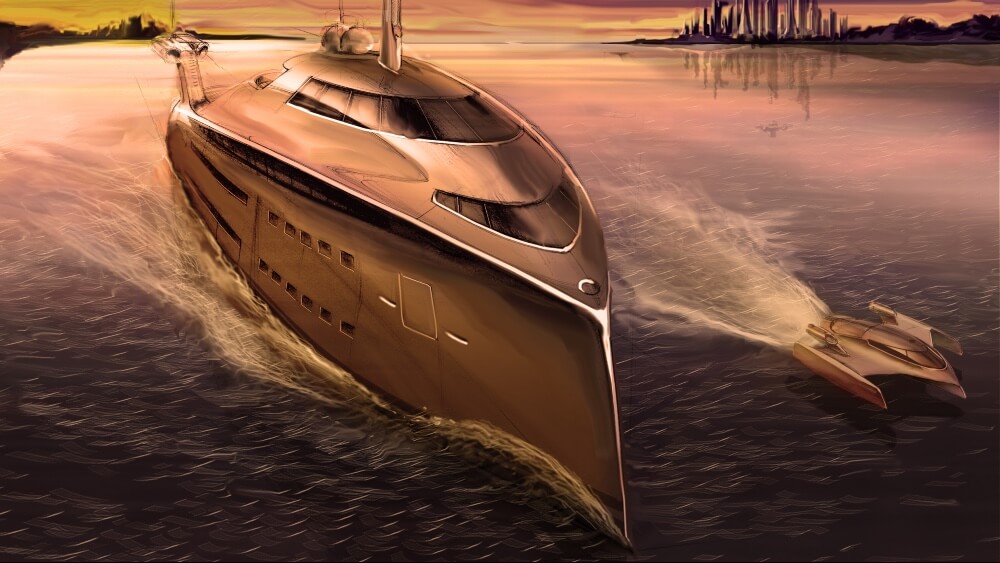 Pavasovic is not some random science fiction writer drawing unrealistic yacht concepts. Before starting his own studio, he spent years as a designer at renowned engineering studios Winch Design and Terence Disdale Design. Thanks to this experience, he was able to combine revolutionary solutions with the highest comfort on board in the project of a 130-meter yacht. On the lower deck of the yacht are five luxurious guest cabins for 12 people, one of which, if necessary, can be converted into a gym or spa. The concept also provides for two options for a large beach club at the stern: open and closed. On the main deck is the master suite, which includes a large office with a private retractable balcony.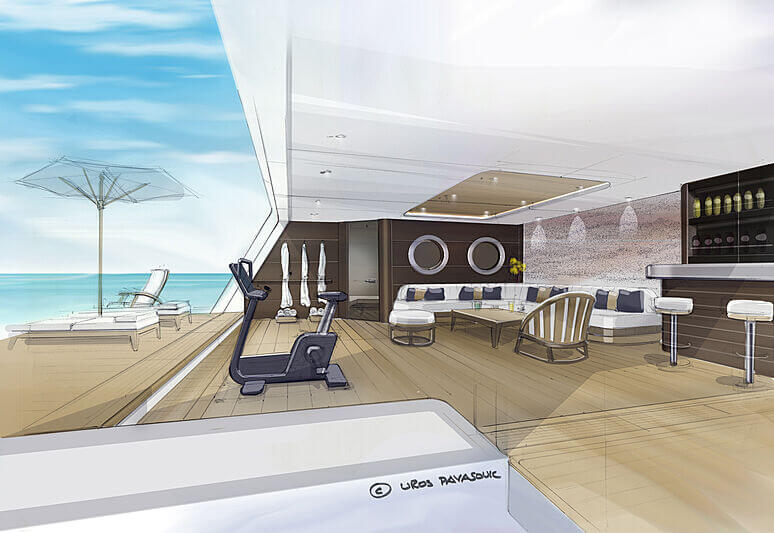 The studio has also designed a superyacht tender, a jet mini Cobra, and a special helicopter that can land on the water and climb onto the mother ship, eliminating the need for a helipad.
The authors claim that these concepts are not an abstraction, but real projects that can be implemented for daring customers. All solutions have been worked out by the technical team, but so far one of the main problems remains, which may prevent the Cobra yacht from seeing the world. Jet engines are very noisy and will definitely interfere with the rest of the owners and guests of the superyacht. Pavasovich claims that he is ready to solve this problem - by modifying the engines and moving them inside the yacht's hull.