The young Seattle startup wants to be to shipbuilding what Tesla has been to the auto industry.
While automakers are actively introducing new electrical solutions, shipbuilders have done almost nothing to stop the use of internal combustion engines. And for this reason, many modern boats technically differ little from the models developed in the 70s of the last century. And the founder of Zin Boats hopes to correct this situation.
The Z2R, a 6m speedboat with a minimalist silver bullet design, is made almost entirely of carbon fiber, making it less than half the weight of a comparable vessel built using traditional materials. A single battery charge is enough to cover hundreds of miles, despite the fact that the subsequent charge will cost at least $5, despite the fact that a regular electrical outlet is enough for it. Plus, there is no need for constant maintenance.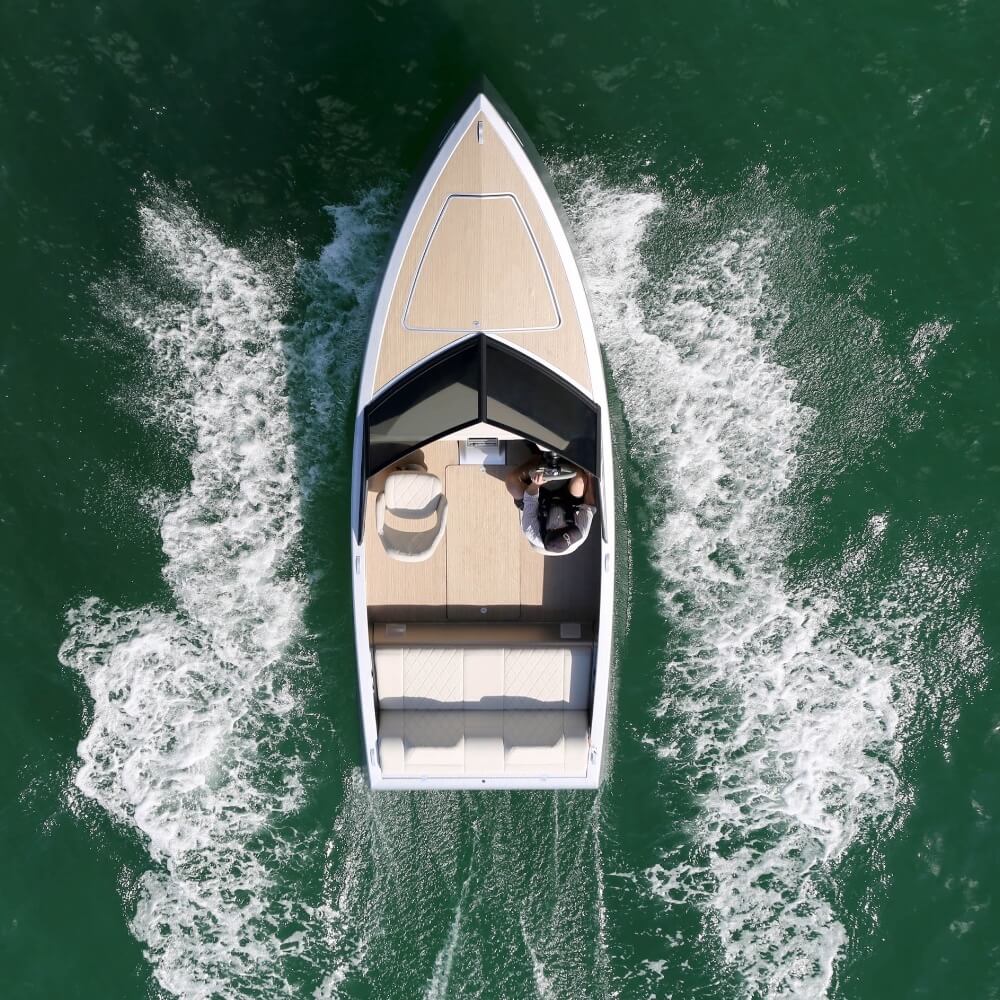 The founder of the company, Peter Zin, has been designing racing sailboats for 20 years. He also works in industrial design for BMW, GM and other major companies. The idea to create an electric boat came to him after he settled in a houseboat on Lake Union in Seattle. Zina was concerned about the issue of environmental pollution. According to him, he is afraid that when his little child grows up, he simply will not have any reservoirs left.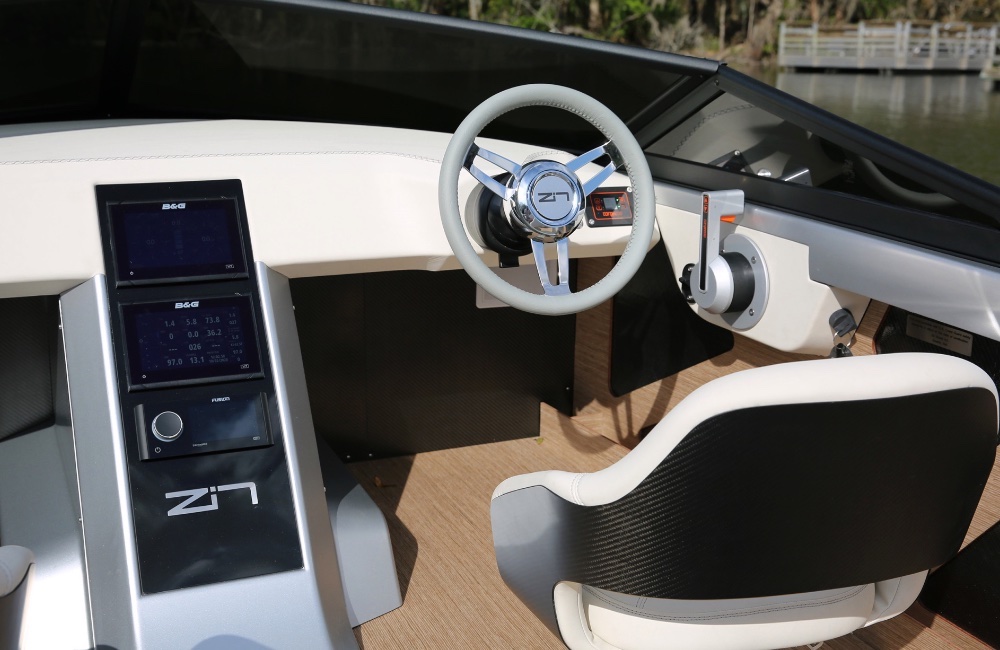 Interestingly, at the beginning of the 20th century, shipbuilders were actively experimenting with electric motors, as well as automakers. However, due to the lack of fast-charging, lightweight, capacious and reliable batteries, work on the creation of electric vehicles was practically abandoned. The technologies of those years made it possible to create ships capable of speeds of 3-5 knots and requiring constant recharging. Batteries have been preserved, in fact, only on diesel submarines, and even then only for movement under water.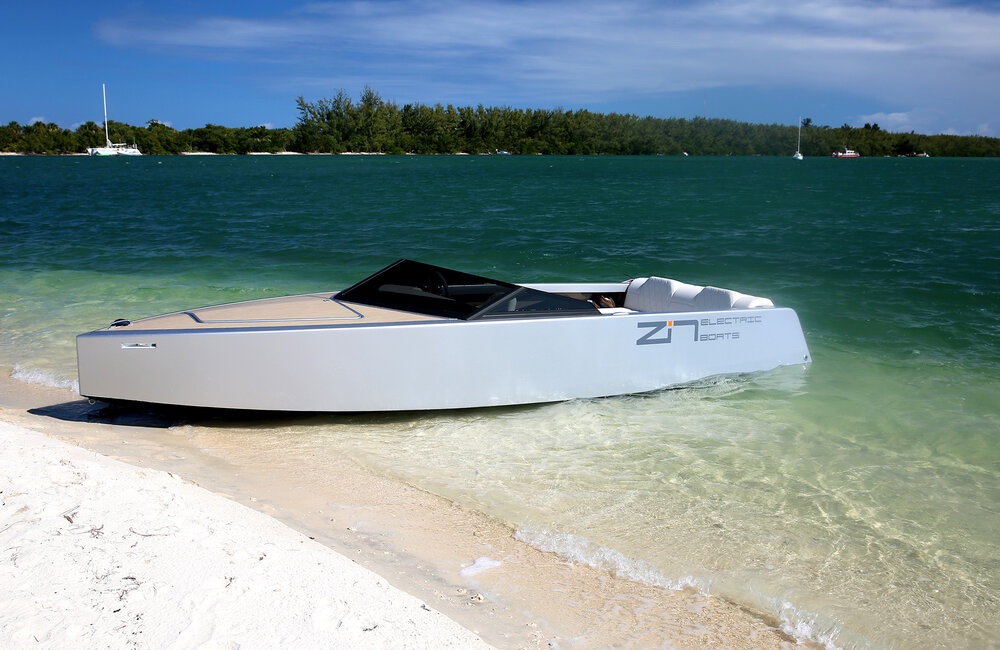 But everything changed with the advent of inexpensive and capacious lithium-ion batteries. Z2R is capable of speeds of 33 knots. At the same time, Zin claims that the maximum speed of the vessel reaches 55 knots, but it was artificially limited for safety reasons. At the same time, as in the case of electric vehicles, the electric boat is characterized by very fast acceleration, noiselessness and lack of vibration when driving. Also noted is the fact that the use of an electric motor has greatly simplified the design of the boat, making the Z2R very stable even when driving at high speeds.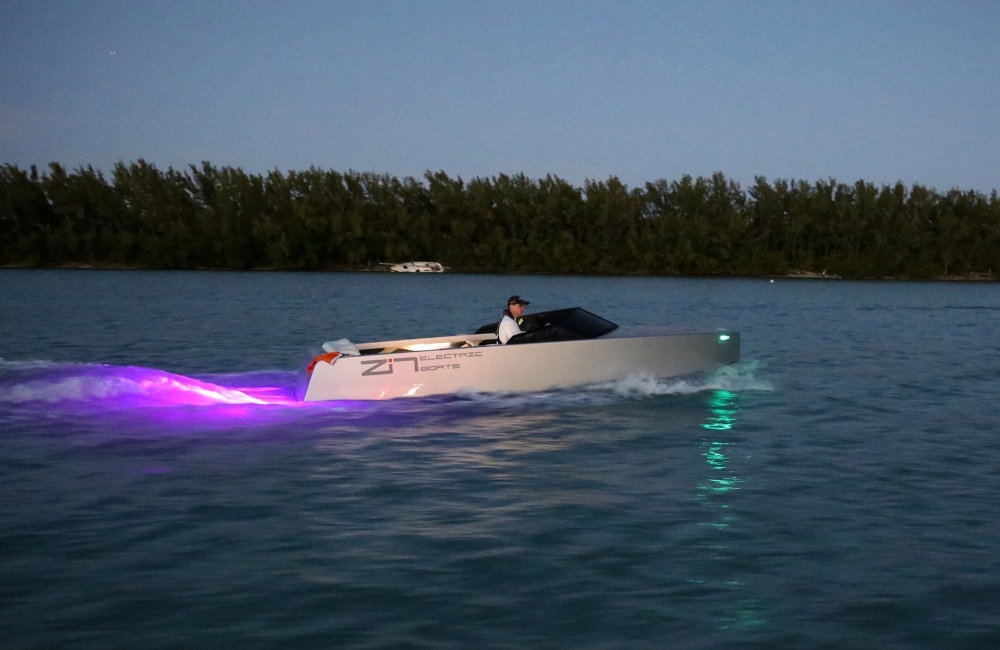 Zeen is proud to have designed the boat himself from scratch, using both the latest software and traditional scale models. According to him, "shipbuilding is a very traditional business" in which few people think about innovation. And it was the use of modern programs that allowed him to quickly create such a remarkable vessel.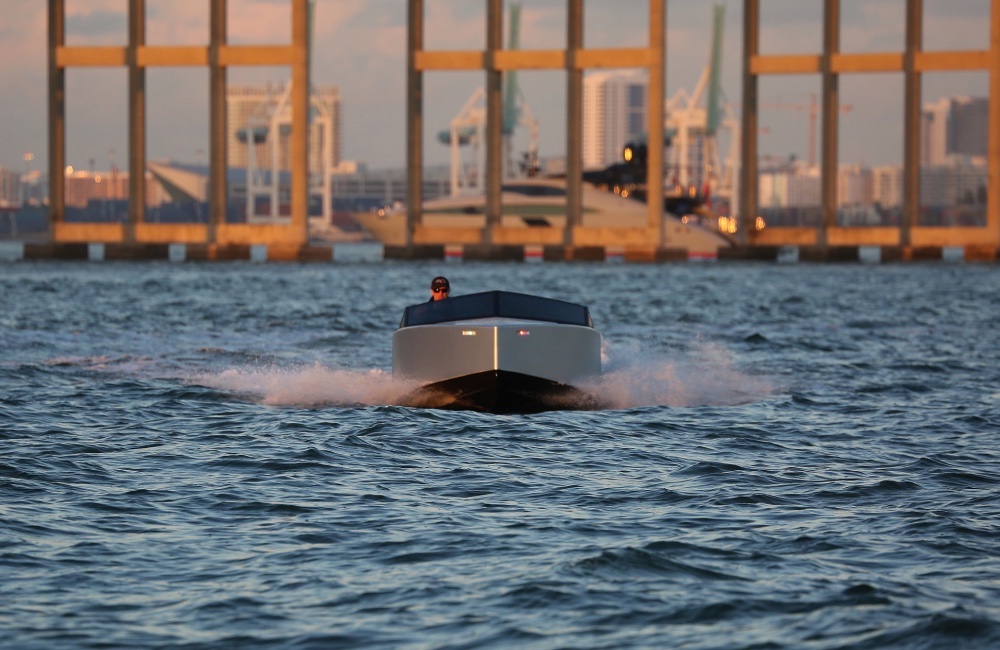 A lot of attention was paid to the design of the cabin, everything is very simple, but at the same time luxurious. And it is not surprising, because the $250,000 boat will be purchased by people who are used to driving Mercedes and other similar cars. By the way, now Zin is working on a new boat model, which will cost $175,000 already.
The Z2R has been repeatedly compared with Tesla roadster. According to Zin, he already has quite a few buyers (especially from Europe, where environmental standards are stricter) and there are practically no competitors. Those that are, in fact, just take a regular boat and put an electric motor on it and are not able to offer a sufficiently long time of movement on a single charge. The creation of Zin Boats is innovative in every way. And he clearly has a great future ahead of him.