The catamaran is powered by 180 kW electric motors.
Polish shipyard Sunreef Yachts, which specializes in the design and construction of luxury yachts, has announced the delivery to Dubai of its first fully electric catamaran, the Sunreef 80 Eco.
"Sunreef 80 Eco is about responsible sailing and using renewable energy sources. We are now combining the industry's most innovative solar power system with hydrogeneration," commented Francis Lapp, founder of Sunreef Yachts.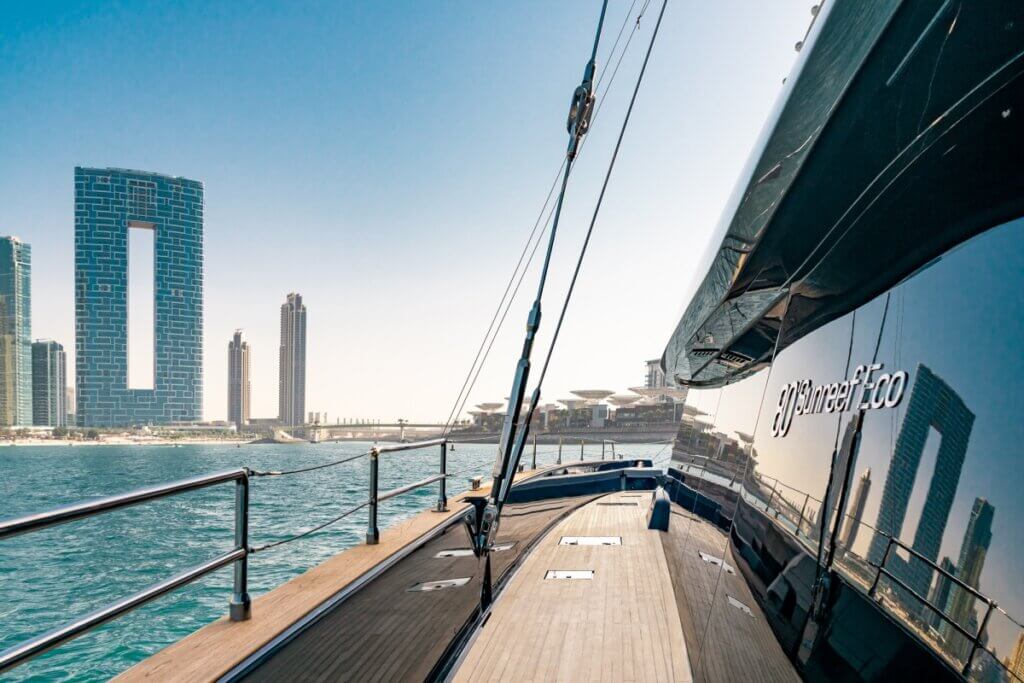 The 24-meter yacht uses solar energy, taking care of the environment and is capable of cruising without using fuel. The new model also has the ability to generate its own electricity under sail.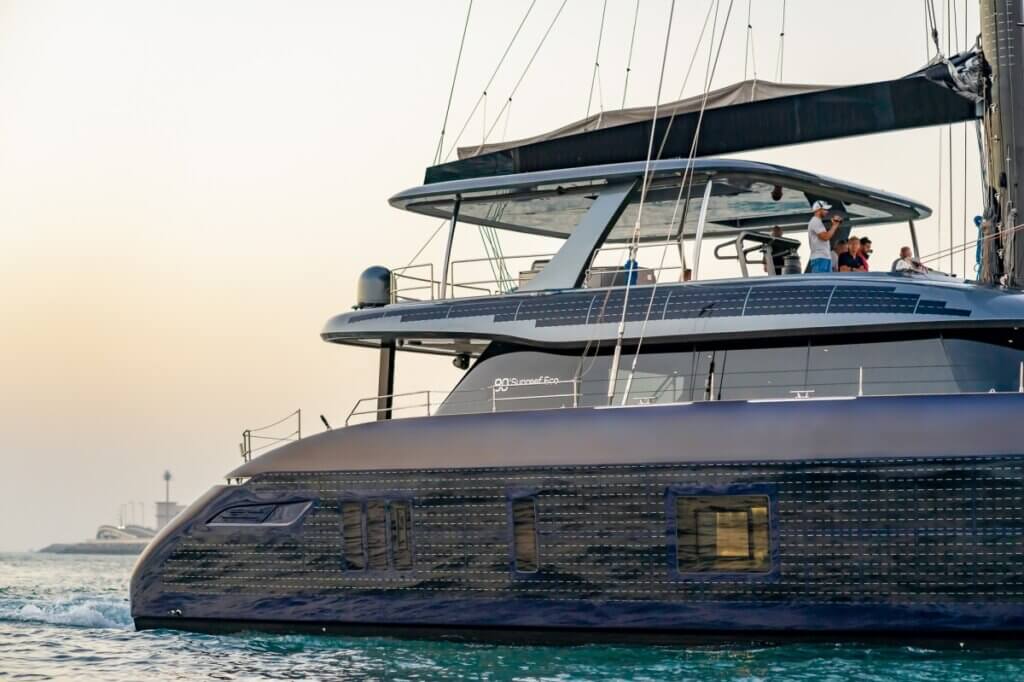 The catamaran is powered by 180 kW electric engines. When the yacht is under sail, the hydrogeneration system from the rotation of the propeller provides her with up to 15 kWh of power.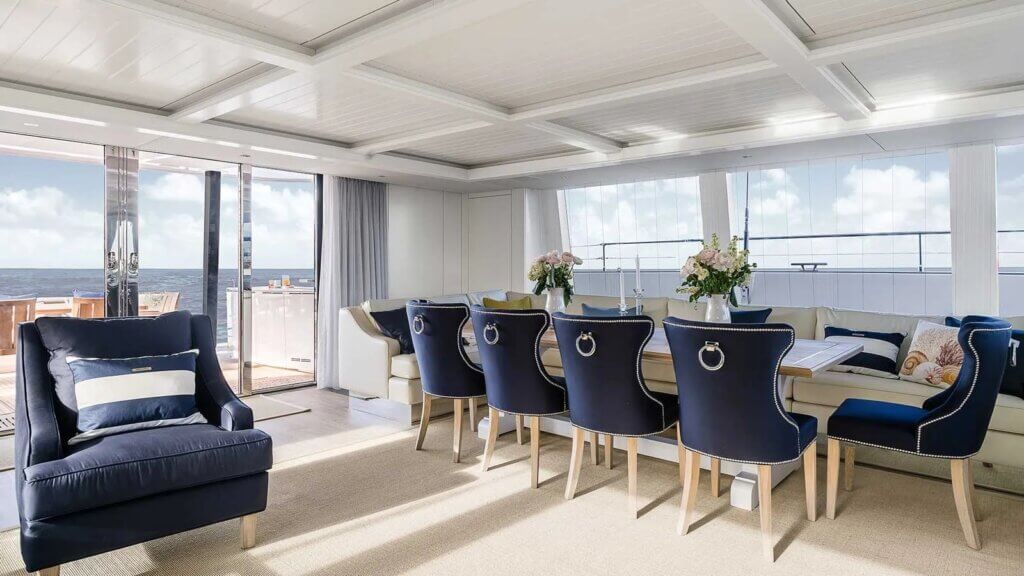 The main saloon of the Sunreef 80 Eco has a dining table for ten and sofas around the perimeter of the space. The aft crew cabin and four additional cabins on the lower deck can accommodate up to ten guests. The aft deck, complete with additional sofas and chaise lounges, can comfortably accommodate up to 16 guests.